by Jutta on Nov.06, 2013, under kids, photography
Last week I had a most fun photoshoot with Selma, 1 year old. Selma was a gracious model, stylish and also quite lively. She kept me and her mom working as we tried to keep up with her.
Catching soap bubbles and reading books, nice afternoon pastimes for a young lady.
In Finnish / Suomeksi
Viime viikolla meillä oli aivan mainio kuvaussessio yksivuotiaan Selma-neidin kanssa. Selma oli oikein tyylikäs ja liikkuvainen malli. Hieman oli minulla ja äidillä tekemistä, että pysyimme neidin perässä. Suosiollisesti hän antoi myös rusetin pysyä päässä suurimman osan kuvausta.
by Jutta on Oct.26, 2013, under inspiration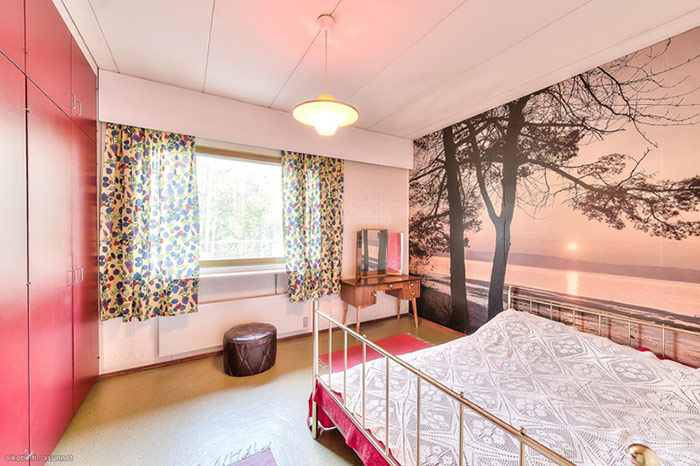 Here's a house from a different era than I usually write about, but it has so much character and style I had to share. It's on sale at Oikotie.fi and looks so happy it makes me happy too. I'm curious who lives here, but one thing is for sure. They have great taste. I hope the new owners don't tear everything down and paint it white but love the house for what it is.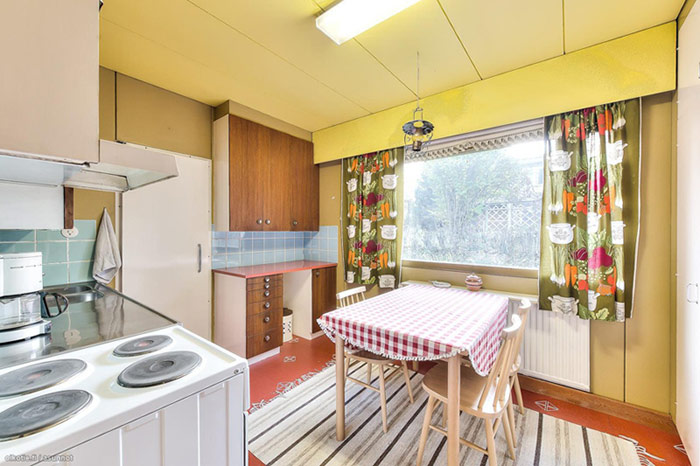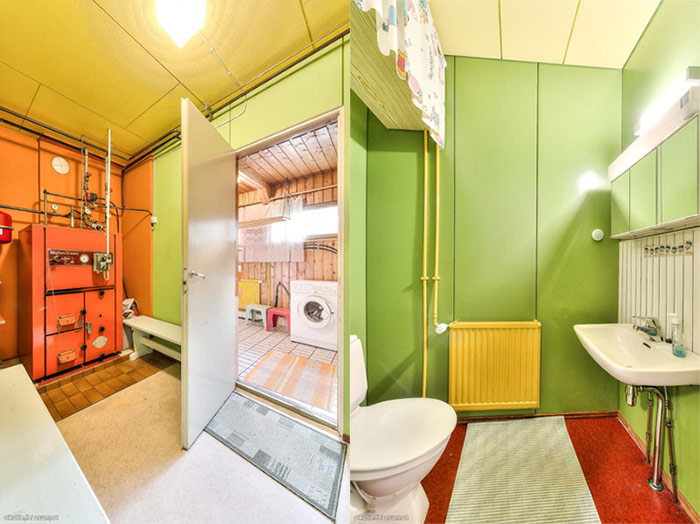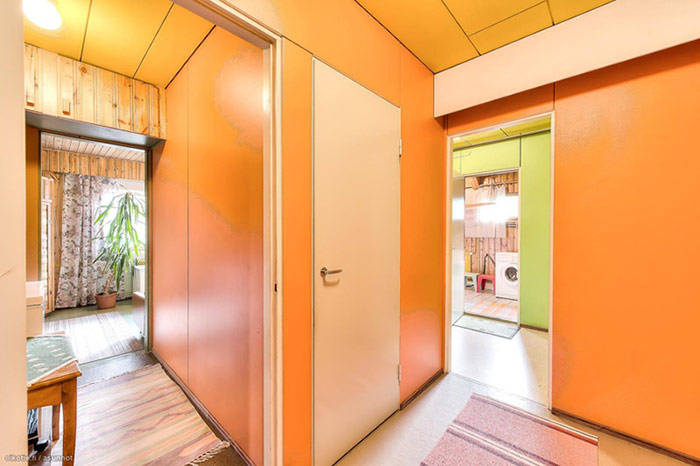 The walls match the boiler and then some.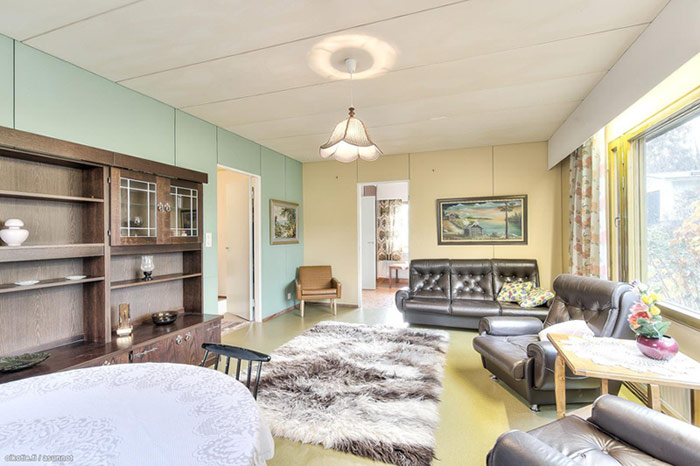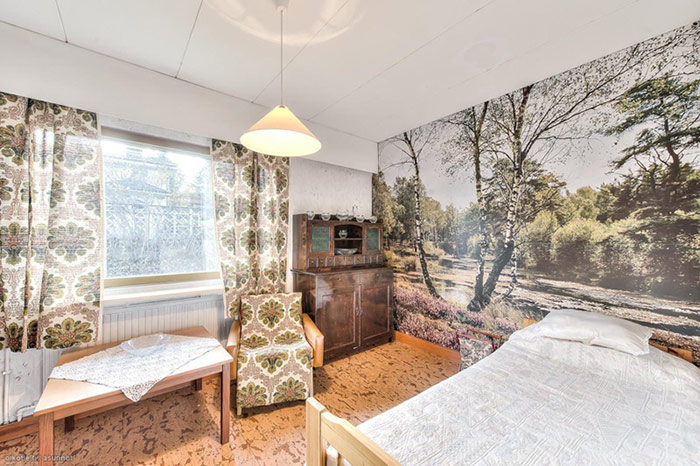 The photo walls make me feel nostalgic. We used to have one in the early 80′s with a tropical beach and palm trees. It's funny that now they are trending again. Somehow the fabric on the chair and curtains feel familiar too. We actually have that same exact shelf thrifted, on the right in the photo below.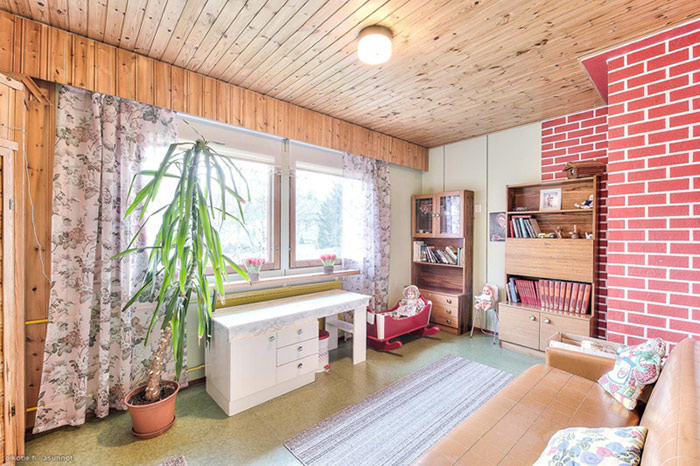 In Finnish / Suomeksi
Tämä talo on nyt kyllä ihan eri vuosikymmeneltä kuin tässä blogissa yleensä, mutta niin luonteikas ja ilahduttava että pakko jakaa. Talo on myynnissä Oikotie.fissä ja täynnä 70-luvun alkuperäistä tyyliä. Kiinnostaisi kovasti tietää, kuka täällä asuu. Selkeästi ainakin hyvä maku ollut. Toivottavasti uudet omistajat eivät pura kaikkea ja maalaa päälle valkoista, vaan arvostavat talon persoonallisuutta.
Valokuvaseinät on ihanan nostalgisia. Meillä oli sellainen 80-luvun alussa, siinä oli hiekkaranta ja palmuja. Hauskaa että ne ovat taas tulossa. Ja siis meillähän on kirpparilta löydettynä tismalleen samanlainen hylly kuin alimmassa kuvassa oikealla.
All images: Oikotie.fi