by Jutta on Aug.28, 2014, under inspiration, kids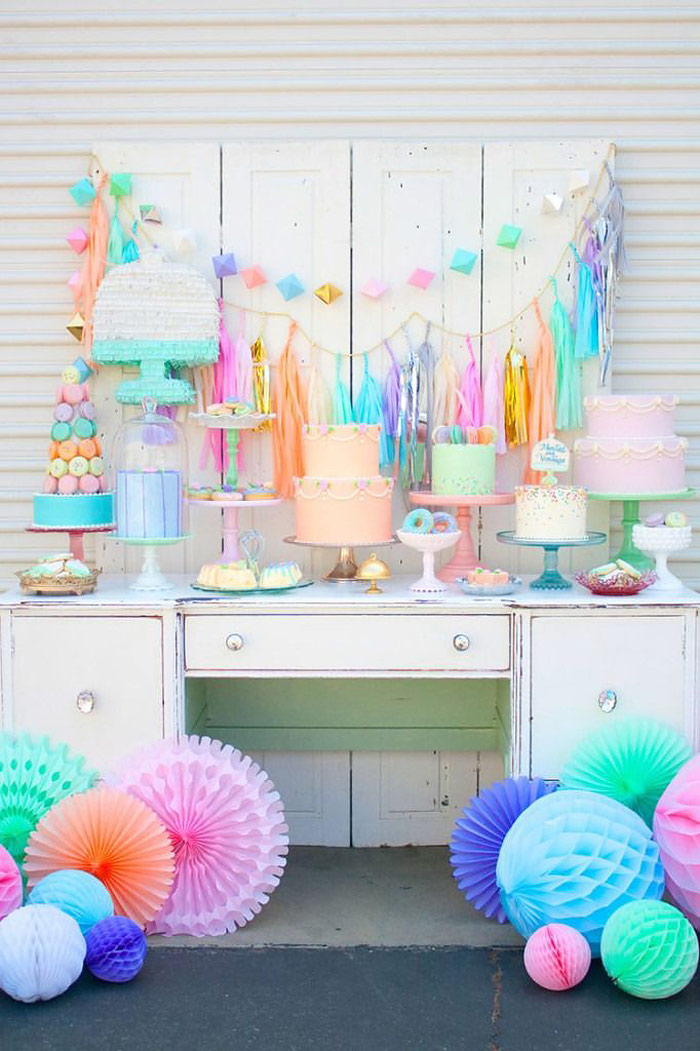 Our baby's christening is soon and guess who's been spending way too much time perusing Pinterest?! I can't help it, too much (party) inspiration. When I showed my ideas to Panu, he asked me where am I supposed to find time for all that. Ummm, hullo, I'm home all the time! Ok ok, I might have forgot that I'm not home alone – and that there's still some renovation chaos to deal with.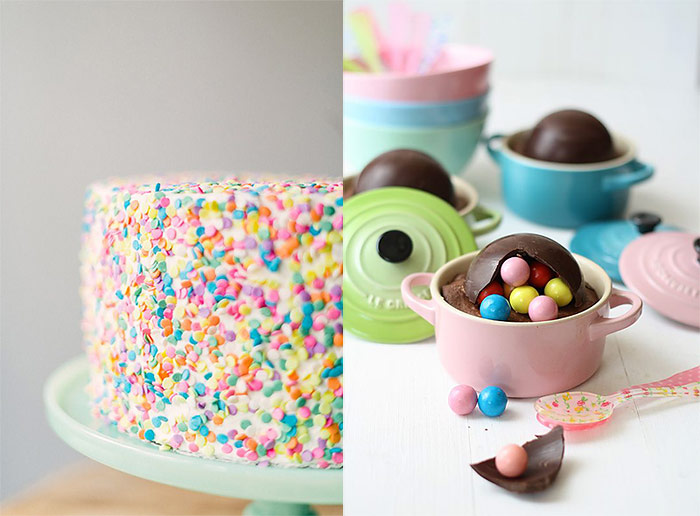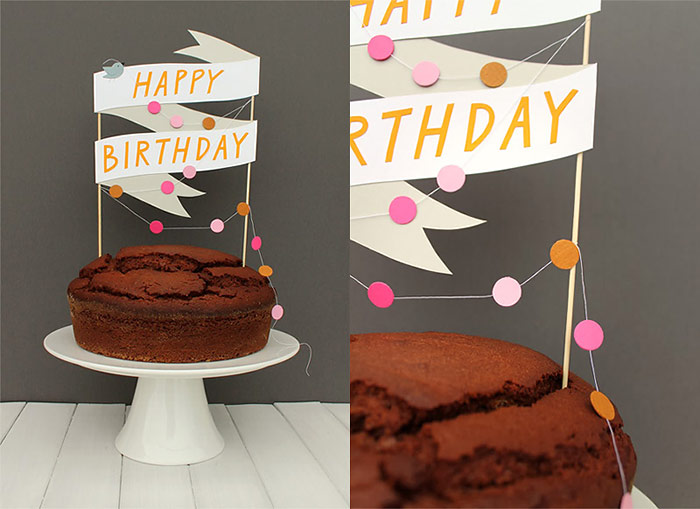 It's just that for the longest time I've wanted to throw a children's party. My son's birthday was last November and I had all sorts of plans. But didn't take pregnancy into account. Nor sickness. So I ended up being really happy just for not vomiting during the party, nevermind the decor.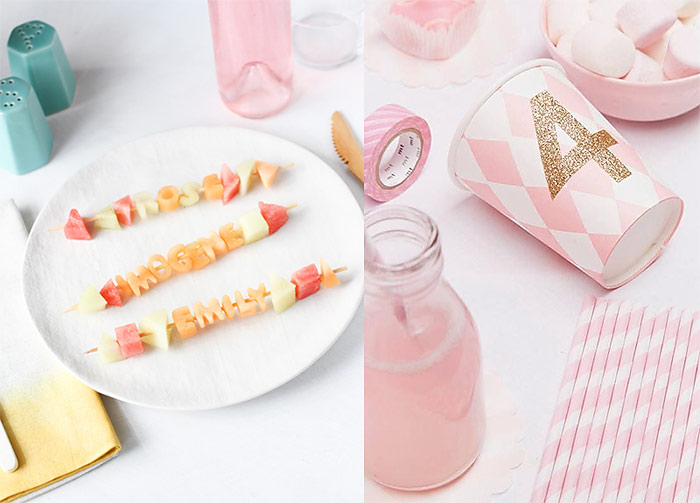 But now, a new attempt. Cross your fingers for me, will ya? At least now I'm not pregnant so there shoudn't be any sickness :)
PS. For more kids' party inspiration, visit my Pinterest.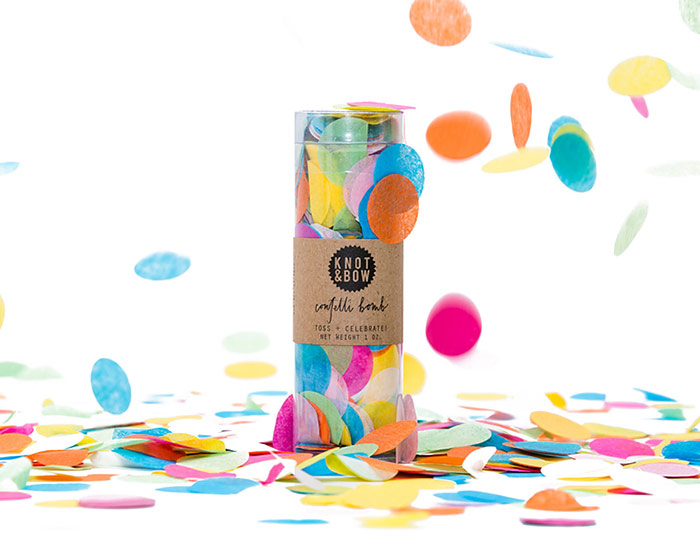 Project Nursery | Waiting On Martha | la receta de la felicidad | giochi di carta | Creative Live | Oh Goodie Designs | Knot&Bow
In Finnish / Suomeksi
Pikkuisimman ristiäiset lähestyvät ja arvatkaa kuka on viettänyt ihan liikaa aikaa Pinterestissä lastenjuhlakuvia selaamassa?! Inspiraatiota on löytynyt ja paljon. Kun esittelin niitä Panulle, reaktio oli, että millä ajalla muka? Noh, minullahan on kaikki päivät aikaa kun kotona tsuibailen. Yhtälöstä saattoi toki unohtua, etten ole täällä yksin ja että meillä on lievää remonttikaaosta hoideltavana. Minulla on vain jo pitkään kuumottanut järjestää lastenjuhlat. Viime talvena oli pikkujätkän synttärit ja suunnittelin jo kaikenlaista, mutta en ottanut huomioon raskauspahoinvointia. Lopulta olin onnellinen, että selvisin juhlista oksentamatta, koristeista viis. Nyt siis uusi yritys, pitäkää peukkuja. Raskauspahoinvoinnin ei ainakaan pitäisi tulla tielle :)
PS. Pinterestistäni löytyy lisää lastenjuhlainspistä.
by Jutta on Aug.25, 2014, under kids, this'n that
Since last thursday I've been learning life at home with two boys. My husband went back to work after wonderful two months, we've had such lovely time this summer. From my short experience home with two kids I can say (so far) it's been nice :) Right now they're even napping at the same time!
Another great surprise was that Nordic Style Magazine had chosen Kootut murut among 10 best Nordic interior blogs! With the likes of Emmas Designblogg and Norwegian Elle Decoration – wow! I was so honored, also a boost of motivation as I'm hoping to blog more now that I'm home.
You still have time to vote at Styleroom's renovation challenge. Our diaper room is competitor number 5.
In Finnish / Suomeksi
Loppuviikosta lähtien olen opetellut arkea kotona kahden poijjaan kanssa. Panu palasi torstaina töihin ihanan kahden kuukauden jälkeen. Parin päivän kokemuksella voin sanoa, että toistaiseksi on mennyt ihan hyvin :) Tällä hetkellä jopa nukkuvat yhtä aikaa päiväunia!
Olipas muuten mahtava ylläri, että Kootut murut oli mainittu Nordic Style Magazinessa 10 parhaan Pohjoismaisen sisustusblogin joukossa! Samassa seurassa muun muassa Emmas Designbloggin ja Norjan Elle Decorationin kanssa – siis vau! Olin aivan otettu, ja mukavaa motivaatiota kun toivon, että ehtisin taas enemmän blogata.
Vielä ehtii muuten äänestää Styleroomin remppahaasteessa, jossa äänestäjien kesken arvotaan 200 euron remppalahjakortti. Meidän vaipanvaihtohuone kilpailee numerolla 5.