Hello! I'm Jutta and this is my blog Kootut murut.
I started Kootut murut when we were about to buy a rintamamiestalo, a certain type of house built after WW II. At the same time I discovered the world of blogs. I realized there were quite a lot of people living my dream, renovating old houses and doing all kinds of creative things. So I started reading blogs and pretty soon started my own.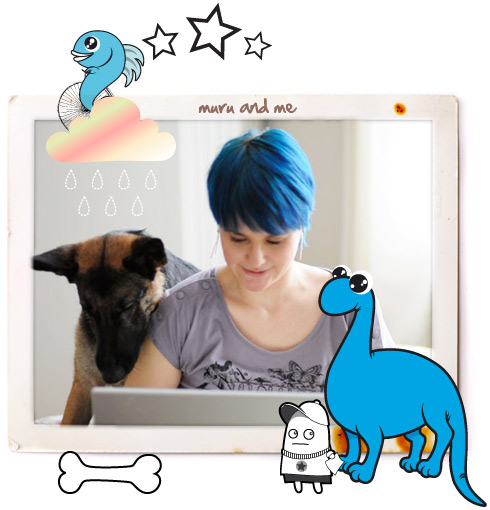 During the day I work as a freelance graphic designer / illustrator. My background is in web design and 2D animation. During the evening – and a lot of nights – I walk our dogs and renovate our home with my husband Panu. We do most of the work ourselves, it's pretty much a learning process. Living in a house over 50 years old, we try to preserve as much of the history as we can. We are the second owners and there's quite a lot of original features left, although covered with newer layers. We want to save as much of it as possible, so maybe in another 50 years time somebody else will peek under the layers of wallpapers and discover all that history.
Check out my work portfolio here.
See more of my photos on Flickr.
If you'd like to contact me, you can also email me at jutta@kootutmurut.com.