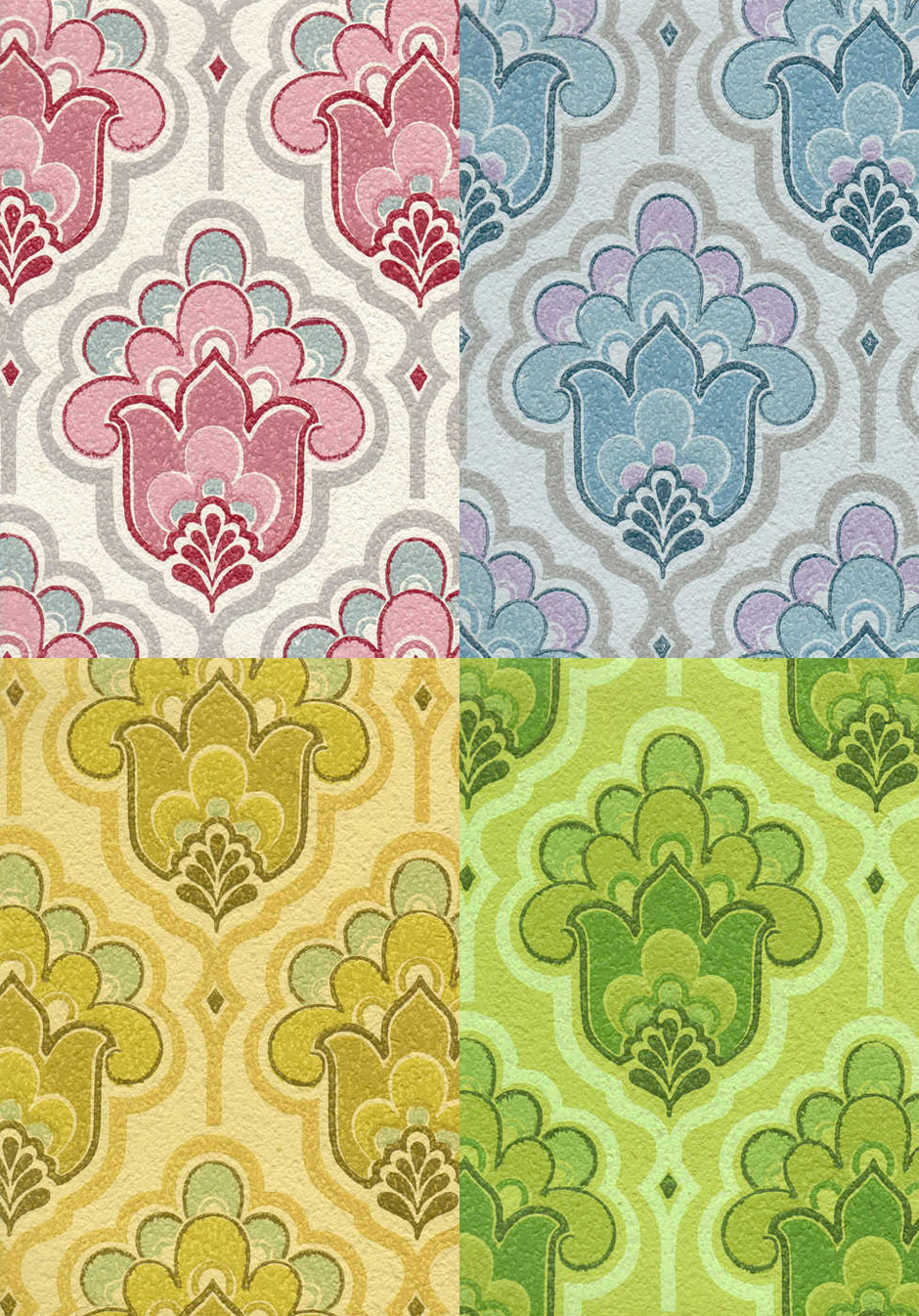 How to wallpaper with wheat flour and water / Vehnäjauholiisterin valmistaminen
---
I've received a few emails asking how we make paste from wheat flour and water, so I thought I'd share it with you as well. The site where I originally found the instructions doesn't exist anymore, but I will tell you how we make it. Wheat flour paste is the only adhesive we've used to hang wallpapers, newspapers, or most recently, the maculature paper.
Minulle on tullut sähköpostiin joitain kyselyjä, kuinka teemme vehnäjauhoista liisteriä itse, joten ajattelin laittaa ohjeet tännekin. Sitä sivustoa josta itse löysin ohjeet alunperin ei enää löydy, mutta kerron kuinka meillä tehdään. Vehnäjauholiisteri on ainoaa, mitä olemme täällä liisteröintiin käyttäneet. Olemme kiinnittäneet sillä seiniin sanomalehdet, tapetit ja makulatuuripaperit. Pinkopahvituksessa olemme käyttäneet sitä liiman kanssa liimaliisteriseoksessa.
I like the wheat flour paste because it's eco-friendly. There is no extra stuff added. Because it's a traditional method it's fits to an old wooden house like ours. Plus it's virtually free and it only takes less than half an hour to make. However, before using it to a whole room, I'd suggest making a test to see how it works for your walls and materials. We have had the oldest for two years without any problems. Still we usually make a test batch to any new room we start.
Itse tykkään vehnäjauholiisteristä, koska se on luonnonmukaista. Siinä ei ole mukana mitään ylimääräistä ja se sopii perinteisenä menetelmänä vanhaan taloon. Lisäksi se on melkein ilmaista eikä keittämiseen mene kuin puolisen tuntia. Kannattaa silti testata ensin sopivuus omiin seiniin ja materiaaleihin. Meillä on kohta kaksi vuotta on nyt vanhimmat olleet, eikä ole ollut ongelmia. Teemme kuitenkin yleensä aina uudessa paikassa testivuodat varmuuden vuoksi.
Instructions
And here's how you do it… You only need wheat flour and water, 1 part flour and 9 parts water (cubic measures / measures of volume). Bring the water to the boil and let it cool for a moment. Mix the flour with a small amount of water first and when the water has cooled a bit, poor it into the kettle while stirring it. Cook for about 10 minutes on a lower heat. I stir it constantly while cooking, but I might just be overly cautious.
Ohjeet
Liisteriin tarvitaan siis vain vehnäjauhoja ja vettä, 1 osa jauhoja ja 9 osaa vettä (tilavuusmittoina). Esimerkiksi 1 dl jauhoja ja 9 dl vettä – tai kuinka paljon liisteriä tarvitkaan. Vesi keitetään kiehuvaksi ja annetaan sitten jäähtyä hetki. Jauhot lisätään vähän jäähtyneeseen veteen sekoittaen samalla ja keitetään matalammalla lämmöllä noin 10 minuuttia. Pilasin yhden ensimmäisistä eristä, kun en malttanut odottaa vaan lisäsin jauhot kiehuvaan veteen. Jauhot kannattaa muuten ensin sekoittaa pieneen määrään vettä ja lisätä vasta sitten kattilaan. Itse sekoittelen jatkuvasti keittämisvaiheessa, ettei pala pohjaan, mutta en tiedä onko se aivan välttämätöntä.
In addition to wheat flour you can use other flours too. I believe they used barley in the old days, because wheat was more expensive. I remember reading that the coarseness/fineness of the flour makes a difference to how durable the paste becomes. More coarse makes more durable. (Or was it vice versa??) If anyone knows more, I'd love to hear it! Anyway, we just use what ever we have in the cupboard, which is plain ordinary, normal wheat flour. The same stuff we use for cooking and baking.
Vehnäjauhojen lisäksi voi käyttää muitakin jauhoja. Jos en aivan väärin muista, ainakin ohrajauhoja on käytetty ennen, koska vehnäjauhot olivat kalliimpia. Muistan lukeneeni, että mitä karkeampi jauho, sitä parempi pitävyys (vai muistankohan nyt aivan väärin?) Me olemme aina käyttäneet mitä kaapista sattuu löytymään, normivehnäjauhoja. Jos joku tietää paremmin, olisi mukava kuulla lisää.
All the images are wallpapers from the Pihlgren ja Ritola collection. I already had my mind set on Daalia (top image) for the minikitchen. But I guess it wouldn't be me, if I didn't second guess my decisions. For some crazy reason I went back to look around the site and now I'm undecided… again! Kirsikkapuu (cherrytree in finnish) is an all-time favorite, but I really really really like Perhonen (butterfly) too… And Daalia still goes together with the colors of the adjacent bedroom. Hmmmmmm! Which one do you like best?
Kaikki kuvat ovat Tapettitehdas Pihlgren ja Ritolan mallistoa. Olin jo päättänyt, että minikeittiöön tulee Daalia, joka on kuvissa ylimpänä. Mutta tottakai minut tuntien pitää alkaa jahkaamaan. Jostain hullusta syystä aloin selailla mallistoa uudestaan, enkä taaskaan osaa päättää. Kirsikkapuu on tietenkin ikiaikainen suosikki, mutta tuo Perhonenkin on todella kaunis. Toisaalta Daalia passaa edelleen viereisen makuuhuoneen väreihin. Jahkisjahkis jaa… Mikä teistä on paras?