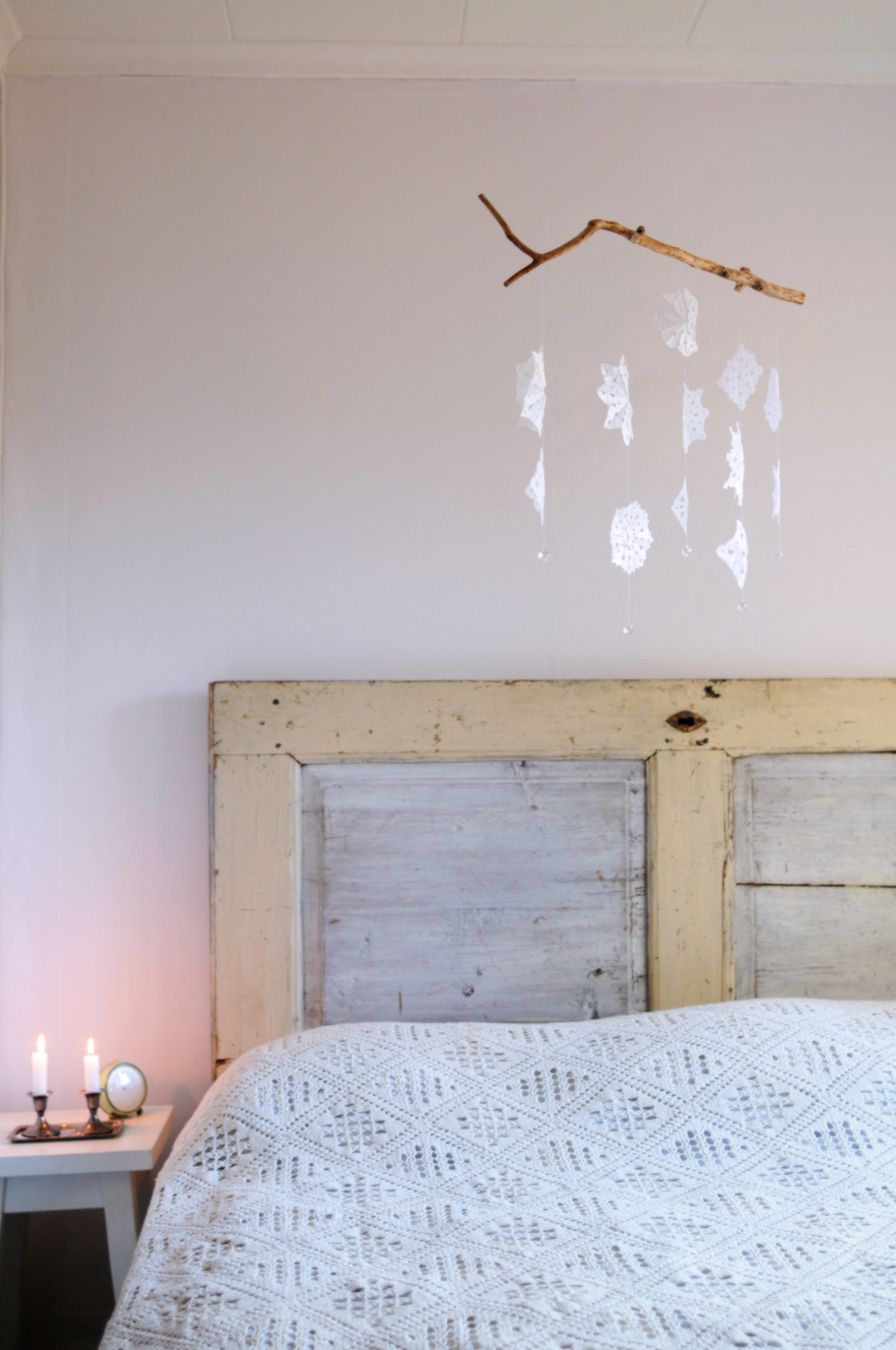 Gifted Magazine out now
---
The first issue of Gifted Magazine is out now. I tell you, it's stunning. It's full of Holiday inspiration and ideas, DIY projects and a wonderful gift guide. I feel so honored to be a part of it.
Thank you Ez and all the amazing contributors!
Here's a sneak peek to one of the projects I was cooking up. You can see more in the magazine. That's also our new headboard, I've been dying to show you! It's a vintage door found at anno.fi (for those who speak Finnish or Swedish).