It's happened to me more than once already, that when I visit m2=neliö blog, I think that there's some gorgeous pictures from a decor magazine. Only to realize that the photos are not from a magazine, they are from their own home! I have showed you some inspiring Swedish homes, but now it's time to show a Finnish home that is truly inspiring. And why not? Even if we are sometimes in the shadows of our neighboring "big brother" Sweden, there's some excellent design in Finland too :)
Like this kitchen. I have lately found myself craving for black. I've had this odd urge to add black accents here and there and Nelio's kitchen is partly to blame. I mean look at that Cole & Son's Cow Parsley wallpaper. Could I snatch a piece of that to our home??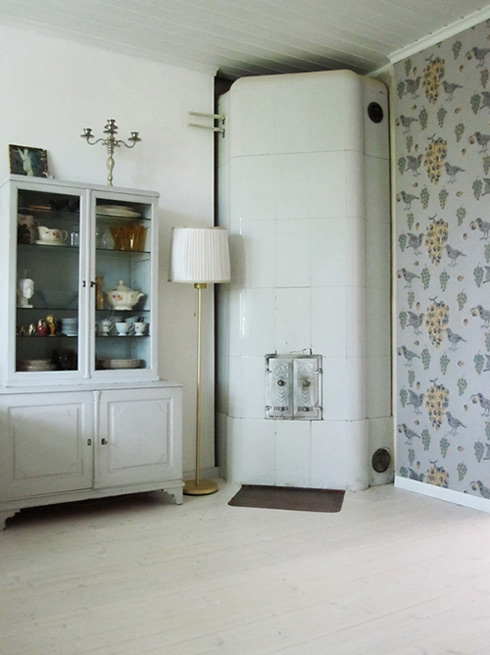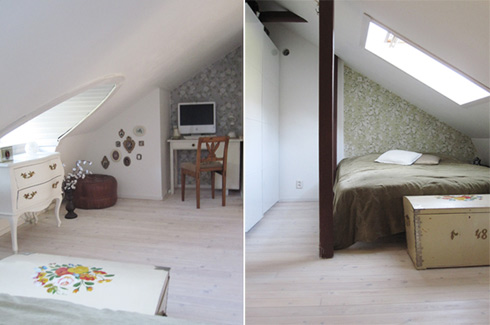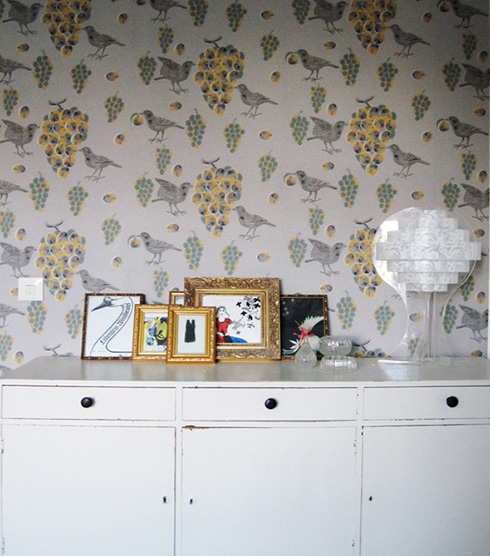 I don't know if it's winter but lately I seem to be drawn to calm neutral tones as well. I love how Nelio has used them together with white, making it look cozy and inviting. And there's more wallpaper to love: Ken kiuruista kaunein by Tapettitehdas Pihlgren ja Ritola.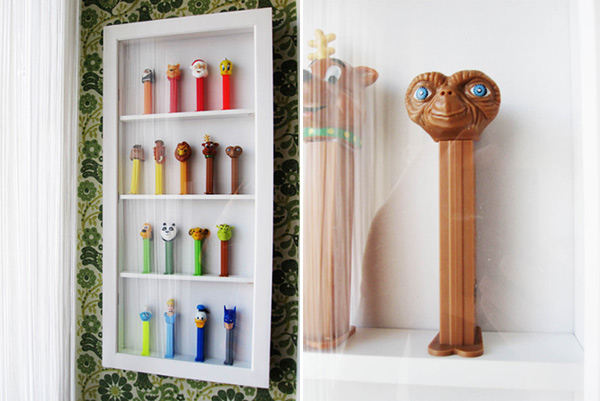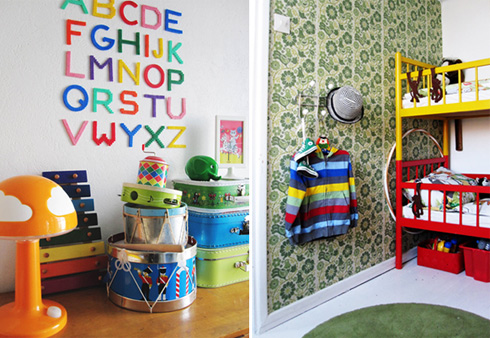 One cool kid lives here. (Maybe two.)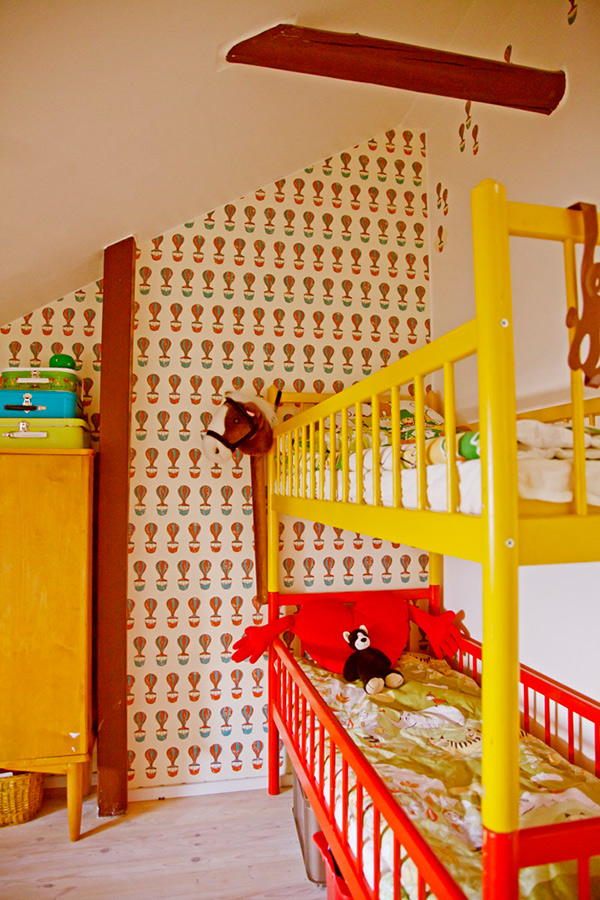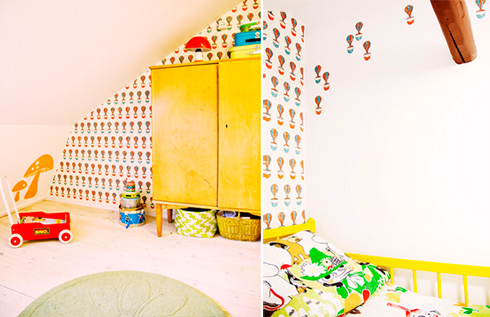 This is one of the nicest, if not the nicest children's room I've seen. I love what she's done with the Ferris wallpaper. I'm sure sweet dreams are seen under those hot-air balloons flying to some distant, magical places… :) What do you think?
If you are not already familiar with m2=neliö, hop on over! There's more gorgeous images, PLUS she writes both in Finnish and in English.