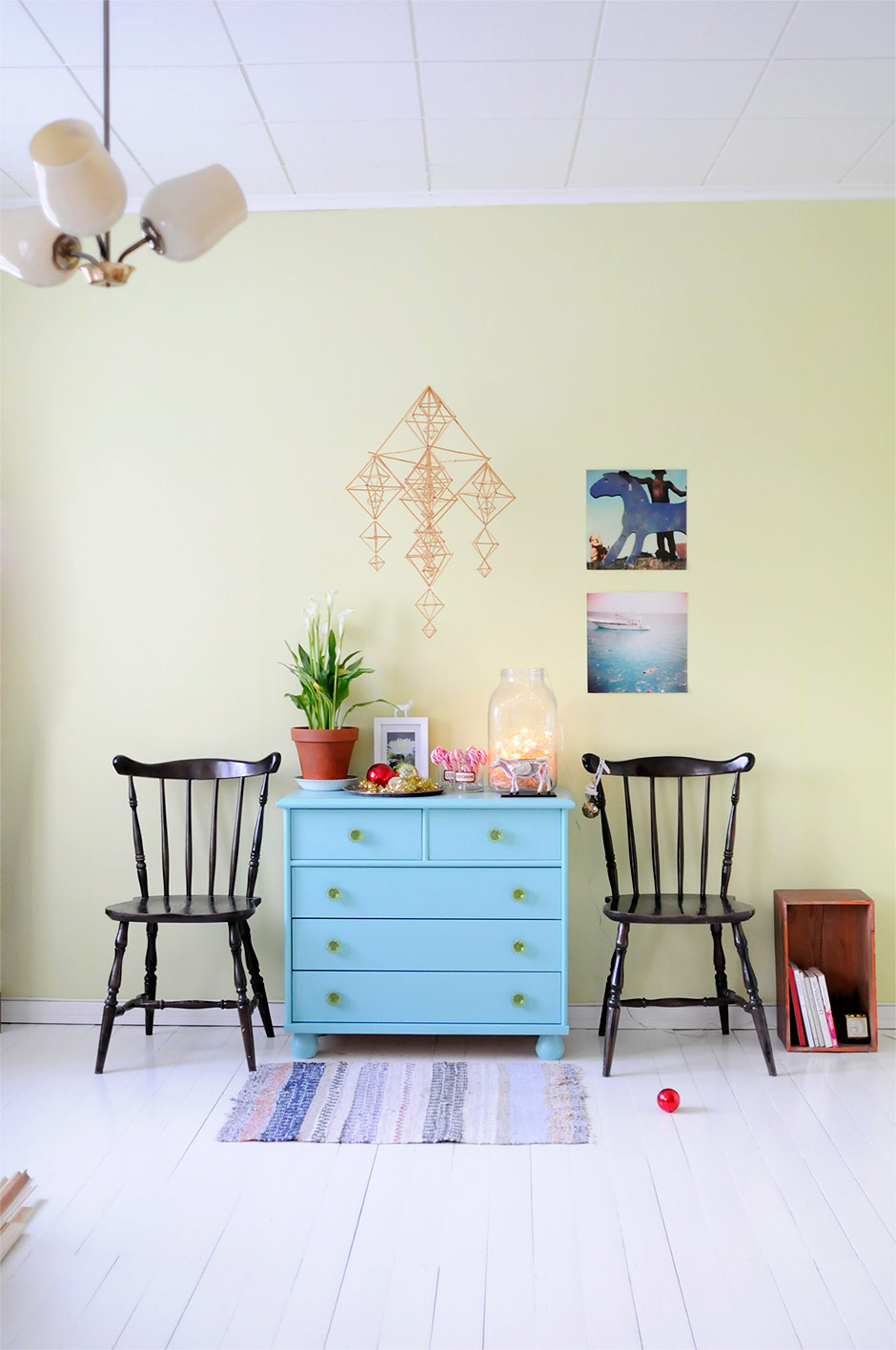 Winterizing the livingroom
---
Our livingroom looked so summery I wanted to bring in a little winter. So it was out with the yellow chairs and in with the black. After changing the chairs (I stole them from Panu's music room) I got a bit carried away and started playing with Christmas decorations. The dark chairs from Panu's lair of black metal must have influenced the decorations. They turned quite dark you see!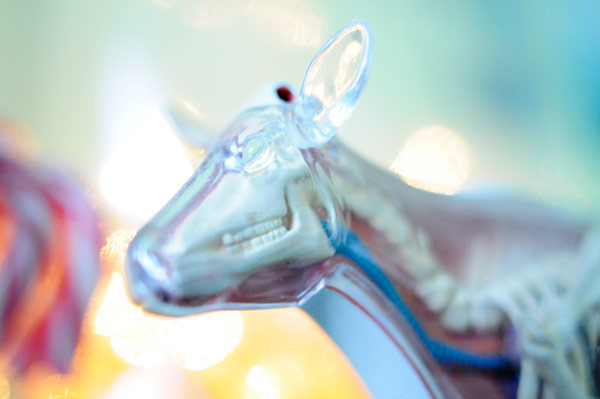 The 3D anatomic cow is a present I got for Panu two years ago. Perfect for a Christmas vignette.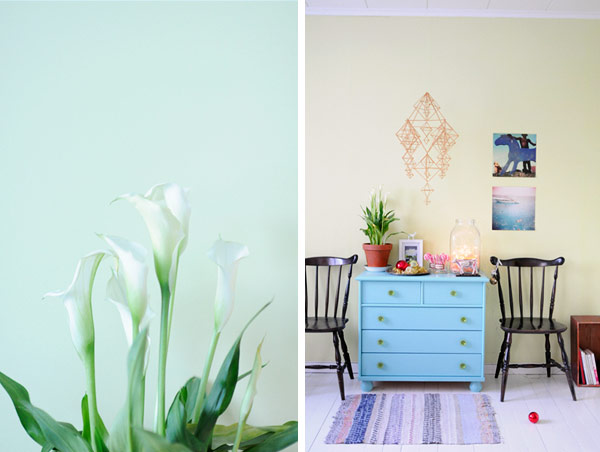 I know calla is a funeral flower but this year it's also our Christmas flower. It was actually the flower in my Prom bouquet back in 1995, in South Dakota :)
Our himmeli (a straw mobile, traditional Finnish Christmas decoration) was left behind by the previous owners. It's a bit lopsided but I think it's beautiful. It must have taken them hours to make!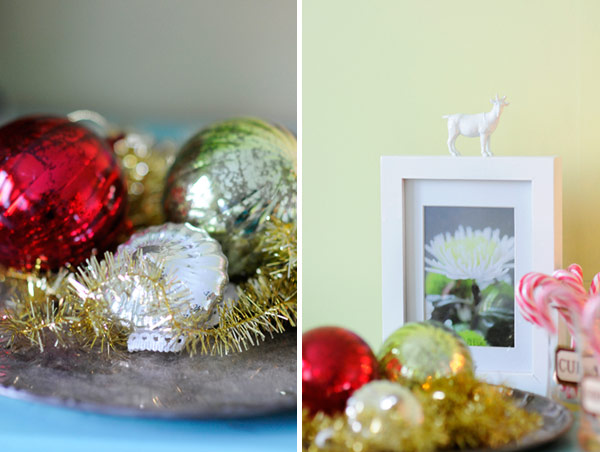 The Draama print in a frame that is too small. I thought of printing a smaller version to fit the frame but I quite like it this way too.
We are not having a Christmas tree this year (maybe not ever) because of the dogs. 60 kilos (130 lbs) of wrestling dogs and a wobbly tree doesn't sound like a good combination, unfortunately.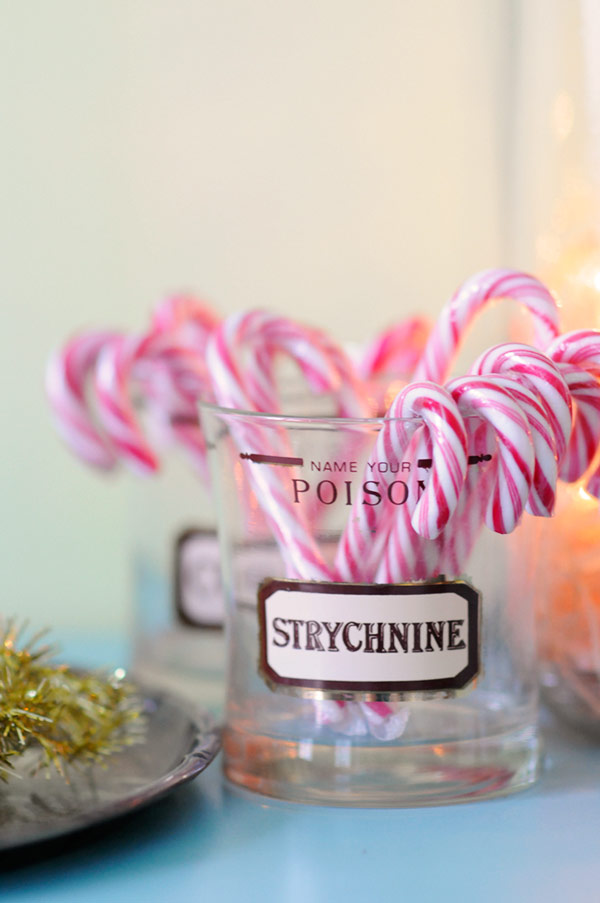 And what could say Christmas more than candy canes in a poison glass? Strychnine and curare to be more precise. I must admit every time I take a candy I cringe a little. Clever, isn't it? This way there's less candy-eating for me!
Do you have a theme for this year's Holiday decorations?