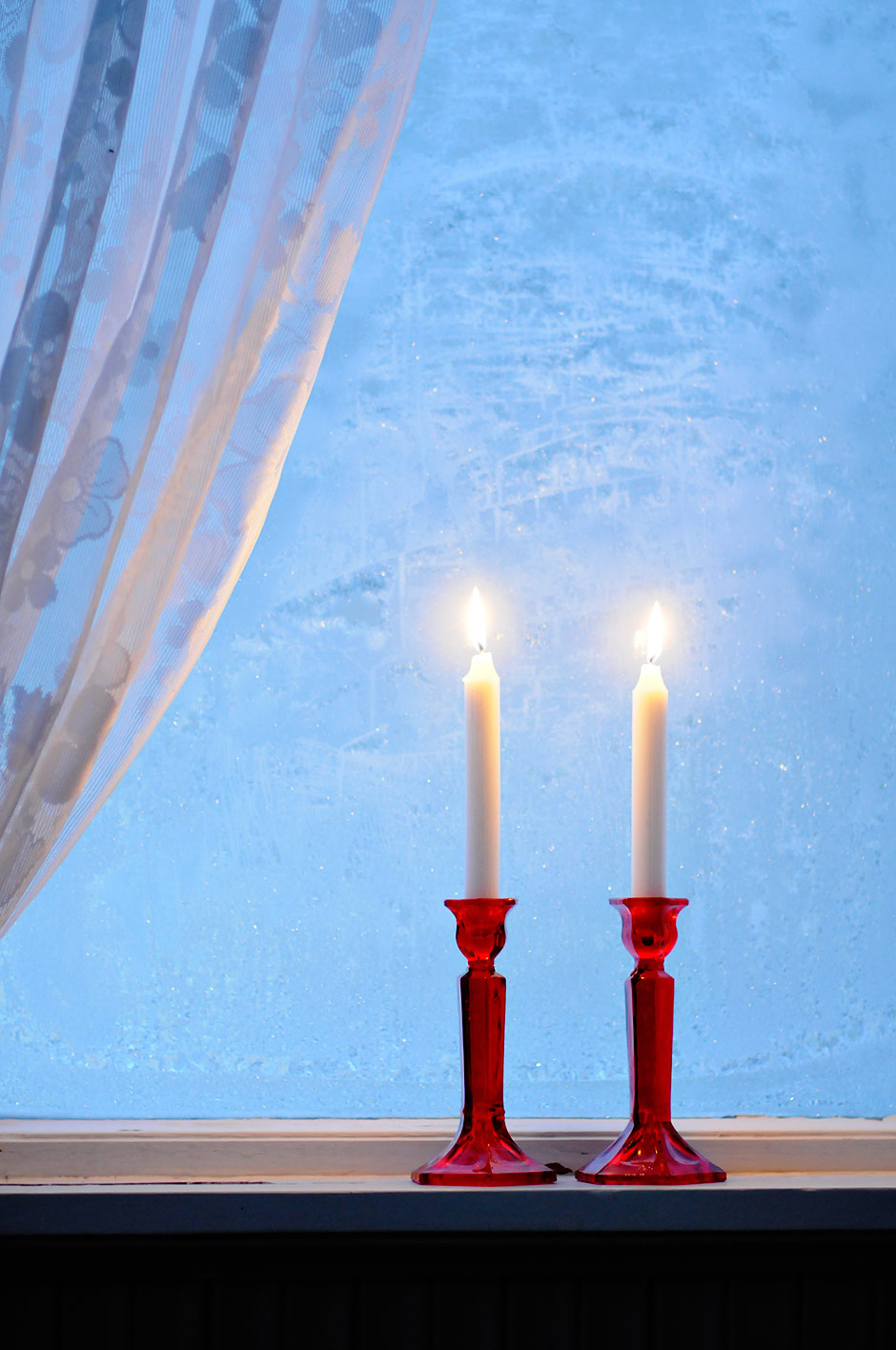 Candle light in winter night
---
I like to bring Christmas spirit in the house without spending fortunes (here's some we did last year). Mostly it's just using what we already have in new ways and doing things by ourselves. However, there are some things we bought "new" from a flea market.
The red glass candle sticks only cost 2 euros. And they were CLEARLY calling my name.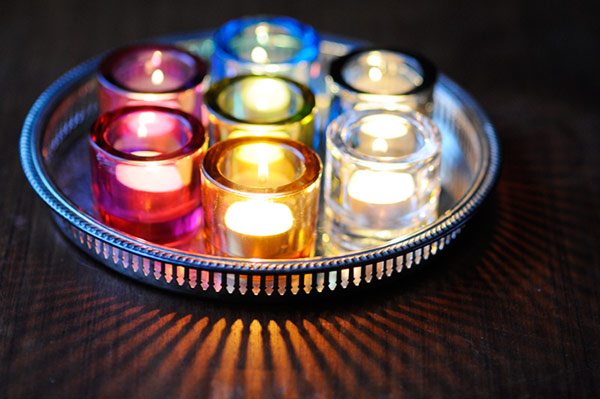 The Moroccan style tray cost 3 euros, which I don't think is bad either. It's perfect for tea lights, I love the way it forms lights and shadows. And I love how you don't need much to create a warm and cozy atmosphere with candles.
Next step I'm planning is to take this wreath from last year and transform it with branches and fairy lights. (Don't you just love that word, fairy lights? :))
What about you? Got any great tips for decorating for the Holidays?