Creating a Halftone Poster
---
Thank you for your great ideas on the Valentine's post! It was so much reading them (Panu remember you promised not to!)
The Cuban poster art inspired illustrations got so much nice feedback and requests I added the ¡DESTRUCCIÓN! print in the shop. You can find it in two sizes, A4 (8.3″ x 11.7″) and A5 (5.8″ x 8.3″).
I also promised to make a tutorial how to create a poster with halftone graphics, like the top image. You need Adobe Photoshop and Illustrator to make them. I used CS3 but a later version works too.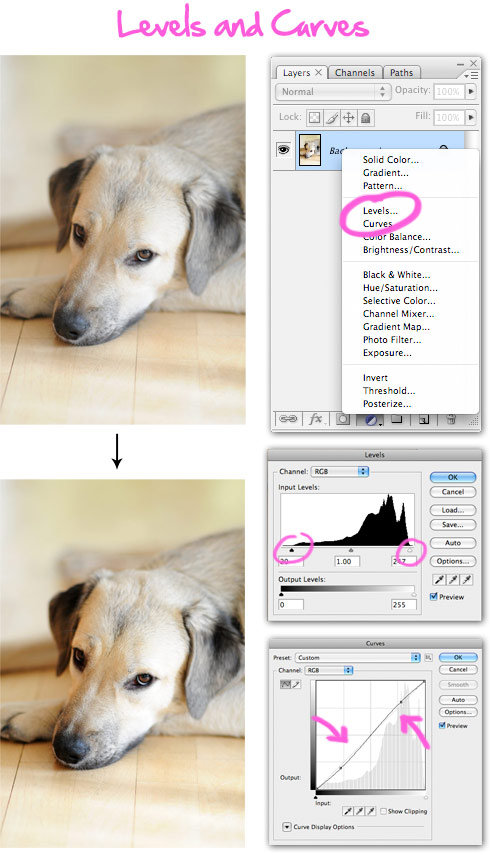 I started with a color photo of Mansikki in Photoshop. You get a nicer effect if you add a little bit contrast to the photo. From the Layers palette (Windows -> Layers or F7 if it's not already open) choose Create new fill or adjustment layer -> Levels. Drag the handles at both ends to the spots where the black curve starts. Click OK.
Next, from Layers palette choose Create new fill or adjustment layer -> Curves. Drag the curve a little bit up from the top half and down from the lower half, so it creates an S-shape. Play with it until you are happy with the result. This is actually something I do with most photos before publishing them, it gives you more vivid colors and a natural looking contrast. And you can always go back and change things later, should you change your mind (which I often do).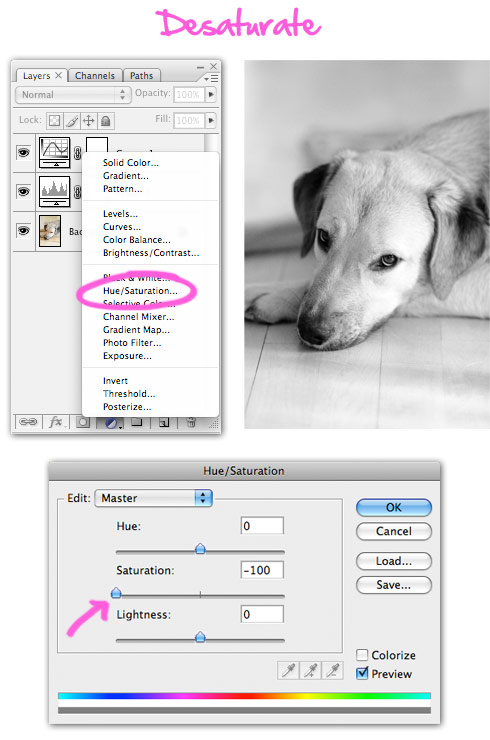 From the same menu choose Hue/Saturation. Drag Saturation to -100 and leave rest as is.
Because I didn't want to have small dots appearing everywhere on the poster, I hid all the unwanted bits. I never use the eraser tool to remove stuff. Instead I use the Layer mask property, which I love, love, love deeply. It gives you endless chances to go back and correct things later.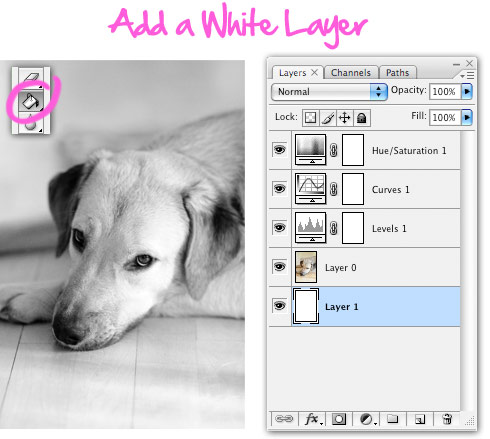 First, however, you need to unlock the Background layer. Double-click it on the Layers palette and click OK on the following pop-up. The layer name changes from Background to Layer 0. Create a new layer and drag it under Layer 0 in the Layers palette. Paint it white with Paintbucket tool (G).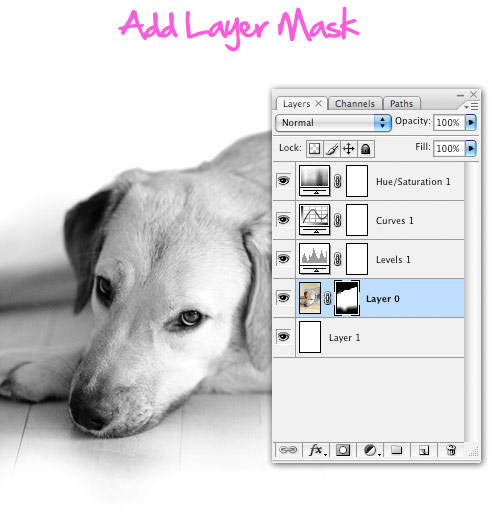 With Layer 0 active, choose Layer -> Layer Mask -> Reveal Everything from the top menu. A white rectangle appears next to the image thumbnail in the Layers palette. It is the Layer Mask thumbnail. Make sure it is selected. Choose the Brush tool (B) and with a big, soft edged brush paint with black all the parts you want to hide. If you want to reveal something later, paint it with white. Adjust brush size according to the amount of detail you need.
Remember to always check that you have the Layer Mask thumbnail selected before painting!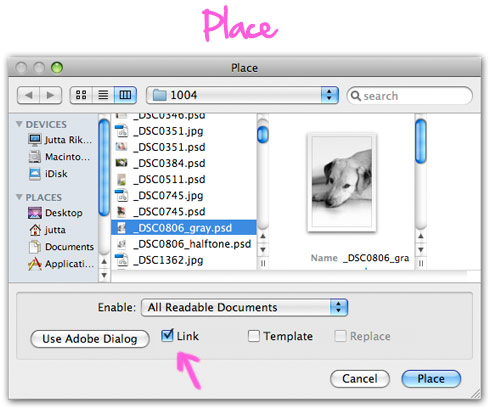 When you are happy with the look, it's time save the work in Photoshop and start working it in Illustrator. Create a new document in Illustrator about the same size as you photo. Choose File -> Place from the top menu to place the Photoshop file in your new Illustrator document. I always like to Link the file, because that gives me more flexibility to makes changes later with Photoshop. It also reduces file size, which is a big bonus.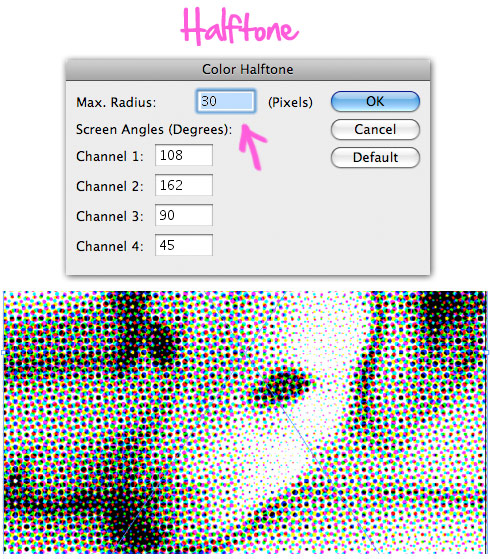 With your picture selected in Illustrator, got to Effect -> Pixelate -> Color Halftone. Change Max Radius to 30 and leave the rest as they are. Because we didn't convert the image into grayscale, we get colored dots. This makes it a little harder to define whether the dot size is good, but I prefer this method, as it makes the final dots a nicer, rounder shape. If you like to make the dots bigger or smaller, you can go to to Appearance Panel, click open Color Halftone and change Max Radius.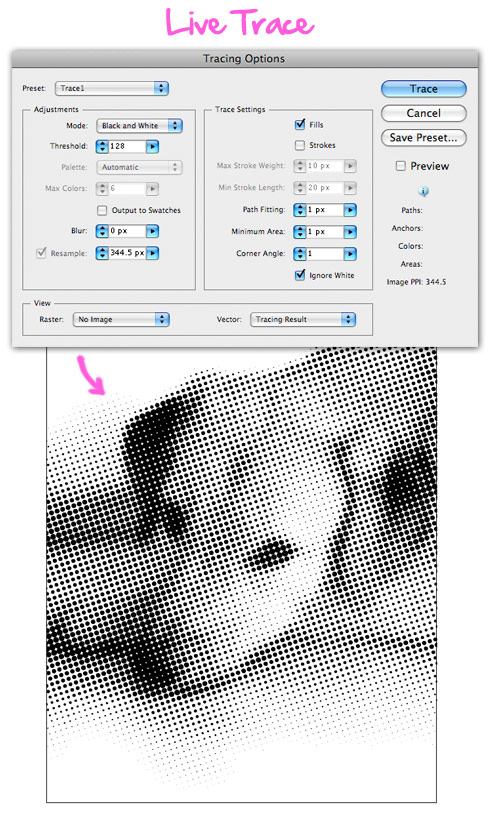 Next choose Object -> Live Trace -> Tracing Options. I learned these tracing settings from Vectips and they're great, I have them saved and use them almost always. You only need to change the ones I have listed below.
Mode: Black and White
Path Fitting: 1px
Minimum Area: 1px
Corner Angle: 1
Ignore White: Check this box
Hit Trace and then Expand.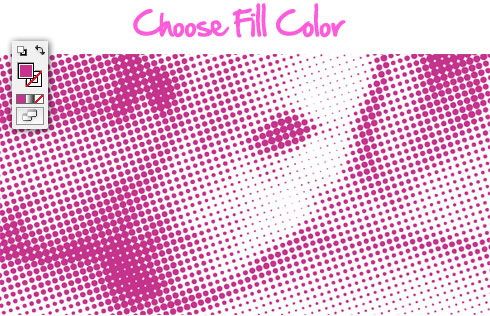 Now you can pick the color you'd like for the artwork. I chose dark pink. Select your image and change the fill color to one you want.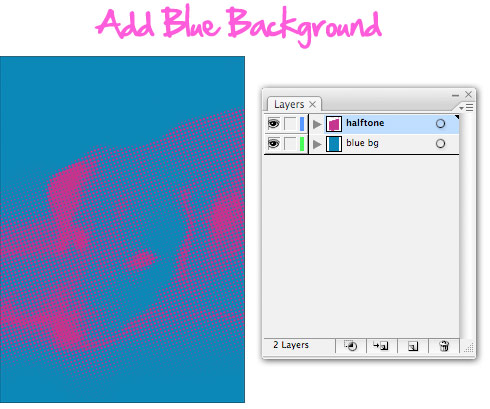 Add a new layer by clicking Create New Layer from the Layers panel (Window -> Layers or F7 if it's not open yet). I prefer to add things on separate layers and name the layers, because otherwise more complicated images can become a huge big mess to sort. Draw a rectangle over the document area with the Rectangle tool (M). Change the fill color to blue (or which ever you fancy) and drag the layer under the first layer.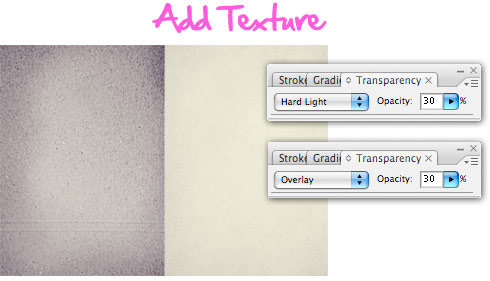 And now all we need is the final touches! To add a little bit visual interest and a worn look, I used two textures from Beth Armsheimer. These are from the Subtle pack. You can play around with the opacity and blending mode in the Transparency panel to see which settings work best for your image. I used Hard Light for the first texture and Overlay for the second, both with 30% opacity.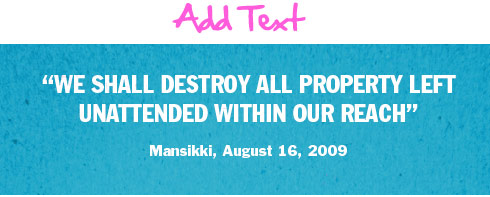 The last step is to add a powerful message to your poster. I chose Franklin Gothic as the font because of its rugged good looks because it's an old font and suits the vintage manifesto style. The text should be placed under the texture layer. Make any final tweaks and save you artwork.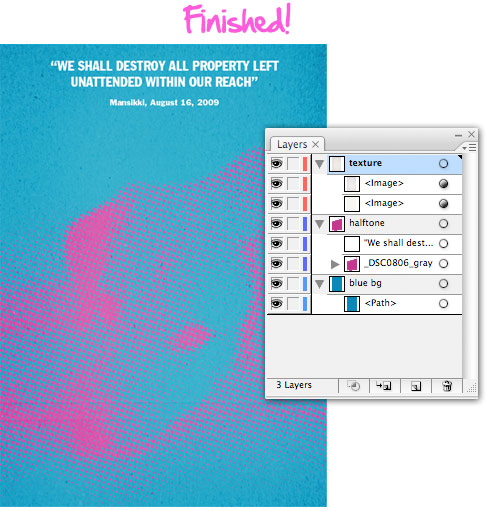 This is how the layer order should look like in the final piece.
Thank you for listening! If you wish to learn more in-depth about halftones and Illustrator, this tutorial from Vectips is a good read.