Friday inspiration: Kris Atomic
---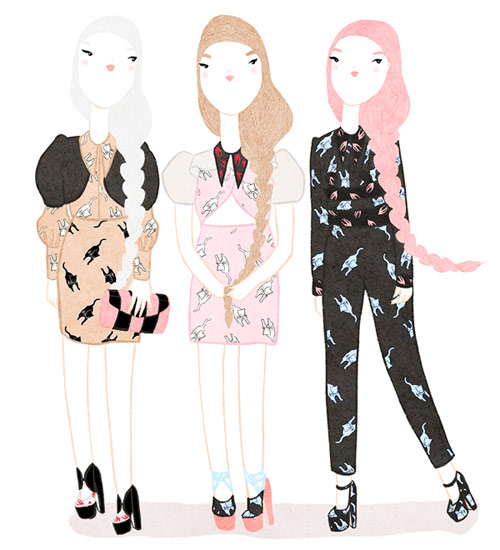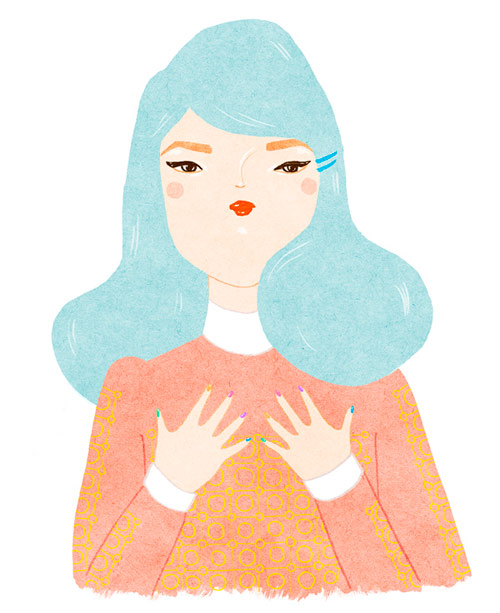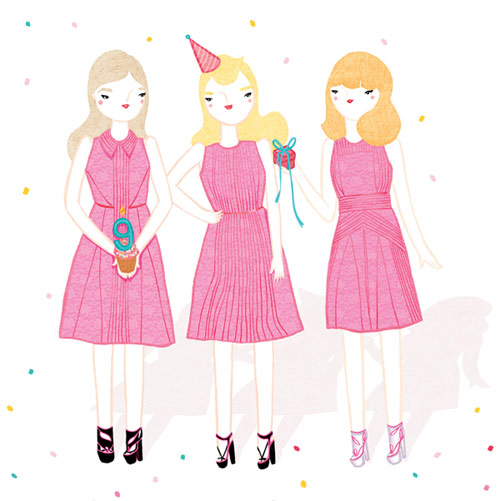 I'm loving these bright and colorful works by Brighton-based illustrator Kris Atomic. Her blog is definitely worth a stop, but I'm warning you. You might end up spending hours perusing through her work and gorgeous inspiration pics. Can you tell she inspired me to sketch my blue haired women?
In Finnish / Suomeksi
Olen aivan ihastunut näihin Kris Atomicin värikkäisiin kuvituksiin. Hänen bloginsa on ehdottomasti vierailun arvoinen. Mutta varoituksen sana. Saatatte jumittua tunneiksi katselemaan hänen töitään, puhumattakaan kauniista inspiskuvista. Huomaako muuten, että sinitukkaiset naiset ovat hänen innoittamiaan?
(All images: Kris Atomic)