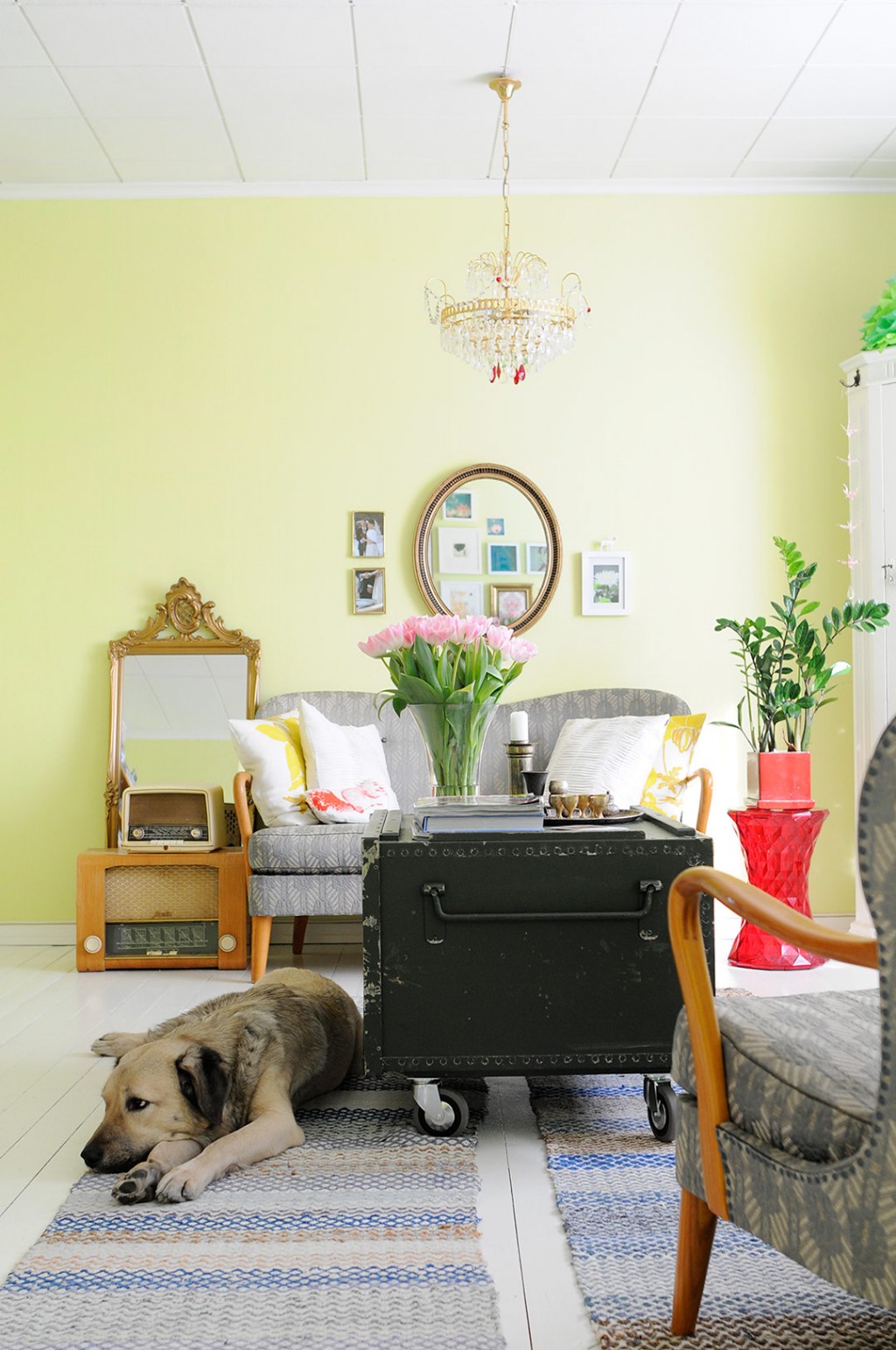 Little home tour
---
Here's some photos of our home from last April. You might remember seeing some of them in the Design*Sponge sneak peek, but I thought it would be nice to post them here as well.
My little drawing corner is hidden behind the screen.
I have been so happy with it. I do hope some day I'll have a real studio space where I can make a proper mess. But compared to the kitchen table, this is way better.
And here's how my home office looks now.
When you leave our house, Muru and Mansikki come to say bye-bye.
… Or they'll try to eat each others heads off.