Rockin' classics: Eames RAR
---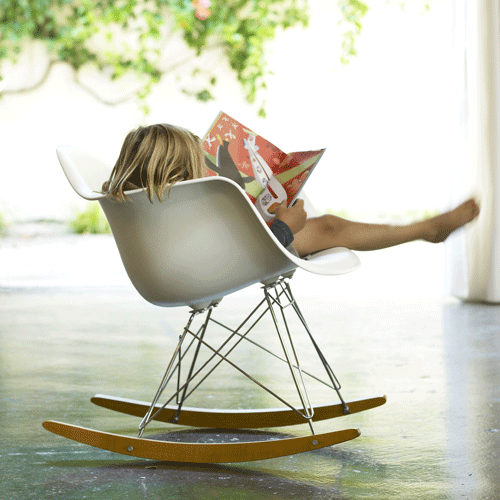 For the longest time I've dreamed of the Tapiovaara Mademoiselle rocking chair. But it seems I just have to keep on dreaming. Now it turns out we actually need a rocking chair, for nursing. But Mademoiselle, as pretty as she is, doesn't make the cut. She lacks the much needed armrests.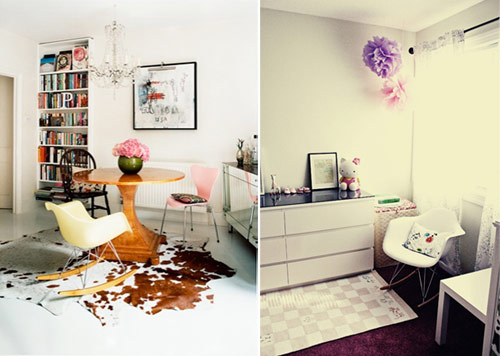 But not to worry, there's another rockin' classic that is as good, if not better for our home. I'm talking about the Eames RAR rocker. It has the armrests and it's really quite small. Which is great for the limited space we have.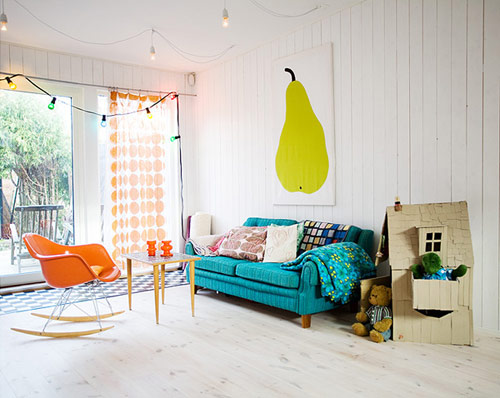 It comes in many beautiful colors but, after much debate, white won. Only because our house is already so colorful, this way it fits in more rooms than just one.
sfgirlbybay on Houzz
The more I look at it, the more I like it. What do you think?
In Finnish / Suomeksi
Olen haaveillut pitkään Tapiovaaran Mademoiselle-keinutuolista. Näyttää siltä, että saan jatkaa haaveilua. Vauvan myötä nimittäin oikeasti tarvimme keinutuolia. Mutta niin kaunis kuin Mademoiselle onkin, se ei ole meille Se Oikea. Siitä puuttuvat käsinojat. Niinpä olen kääntynyt toisen klassikon puoleen. Se on meille paljon passelimpi, koska käsinojien lisäksi se on sopivan pikkuinen. Puhun siis Eamesin RAR-keinutuolista. Siitä on monta herkkua värivaihtoehtoa, mutta meidän tapauksessa valkoinen taitaa yllättäen olla paras. Sopii sitten useampaan huoneeseen.
Oikeastaan mitä enemmän katselen RARia, sitä enemmän siitä tykkään. Vai mitä mieltä olette?