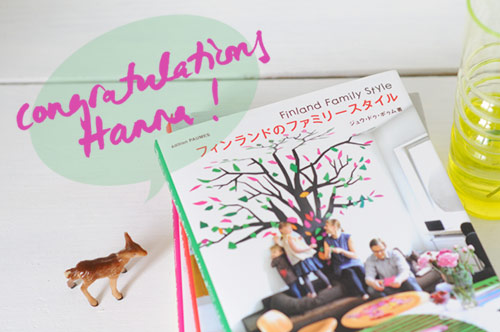 Phew what a busy week it's been. Busy, but relaxing, as Panu's summer holiday started. But now it's time to announce the winner of the giveaway. Congratulations #83 Hanna, who said it was her first blog comment ever! I will email you soon. And thanks everybody for playing along!
In Finnish / Suomeksi
Huh kiirettä ja hellettä. Panun kesäloma alkoi, joten ihan mukavaa kiirettä ollut. Mutta nyt on tullut aika julistaa arvonnan voittaja. Onneksi olkoon nro. 83 Hanna, joka sanoi "Ensimmäinen blogikommenttini, oli pakko kokeilla onneaan kun kirja (ja blogi) näyttää niin hyvältä!" Laitan sinulle sähköpostia pikapuoliin. Ja kiitos kaikille osallistujille kans!