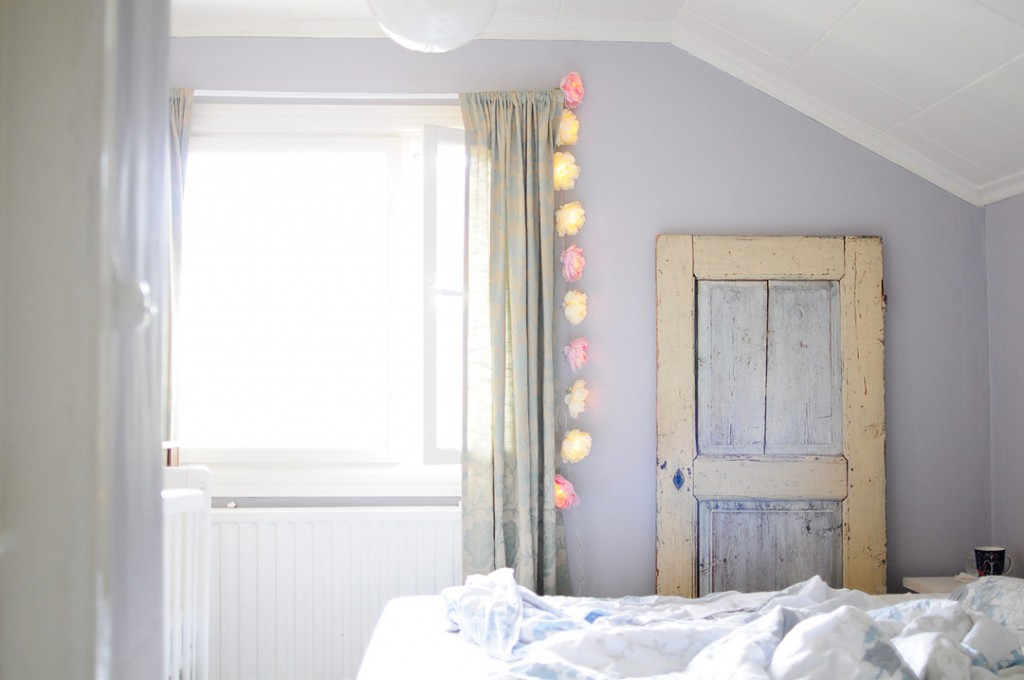 Fabric peony lights
---
The neighbor's peonies are in full bloom and I'm a tad bit jealous. One day my plan is to have peonies as stunning on our backyard. But for now, for my peony longing, these fabric peony lights will do.
I've been looking for the right kind of flower lights for like ever, with no success. So when I saw these fake peonies I decided to make my own. I disassembled and reassembled them around led lights.
(I always smile like an idiot in photos. For this I tried not to smile, so instead I look tired and fed up.)
My fabric peonies are store bought, but if you'd like to make your own, you could follow these instructions from Creature Comforts.
Here's how they look with the lights on. If you make your own, just remember to make sure the lights you use are safe.
PS. I don't hang around at home taking care of the baby wearing a silk dress. I was posing for a magazine shoot :)