One of the most inspiring blogs I've read lately is I Love Wildfox by Kimberley Gordon of Wildfox Couture. The blog is full of beautiful images (of which I've bookmaked plenty!) not to mention the clothes by Wildfox Couture. They were the inspiration behind these illustrations.
You might have seen a glimpse of the second version of this look months ago. I started drawing a realistic version already in February, but at some point realized it was never going to happen. The baby won't allow me to draw every single stitch of a knit.

How gorgeous is the model Amanda Booth? I have a girl crush on her.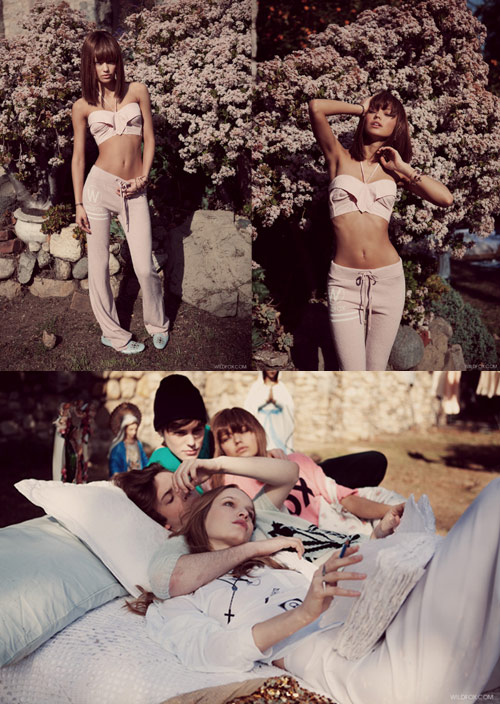 I just love their new interpretation – and ending – of Romeo and Juliet. Definitely worth checking here!

In Finnish / Suomeksi
Yksi viime aikojen inspiroivimmista blogeista on I Love Wildfox. Se on täynnä toinen toistaan kauniimpia kuvia, puhumattakaan Wildfox-vaatemerkin omista muotikuvista. Huokailen aina niitä katsoessa ja klikkailen talteen inspiskuvia.
Saatoitte nähdä pilkahduksen ekan kuvan tokaa versiota jo kuukausia sitten. Aloin piirtää siitä realistista versiota jo helmikuussa, mutta jossain vaiheessa tajusin, että se ei koskaan tule valmistumaan. Vauvanhoito ei anna myöten neuleen piirtämistä silmukka silmukalta.
Illustrations by Jutta Rikola, photos by Wildfox