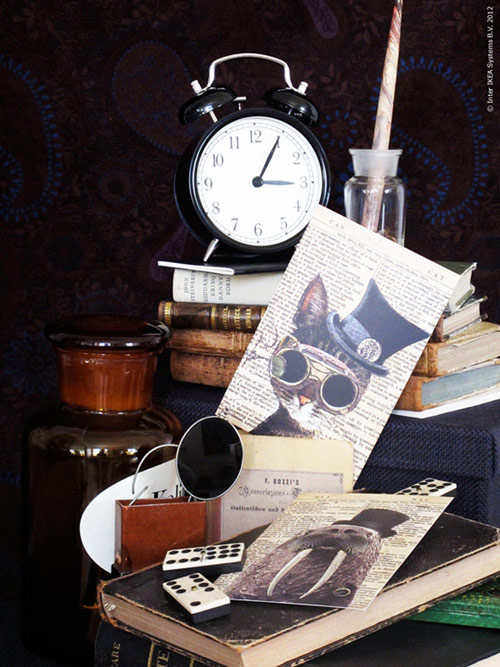 These mysterious photos from Ikea Livet Hemma really speak to (the darker side of) me. The owl. The walrus. The typewriter. The dandy hats.
The vintage. The masking tape (ok, not so dark). Pretty much everything.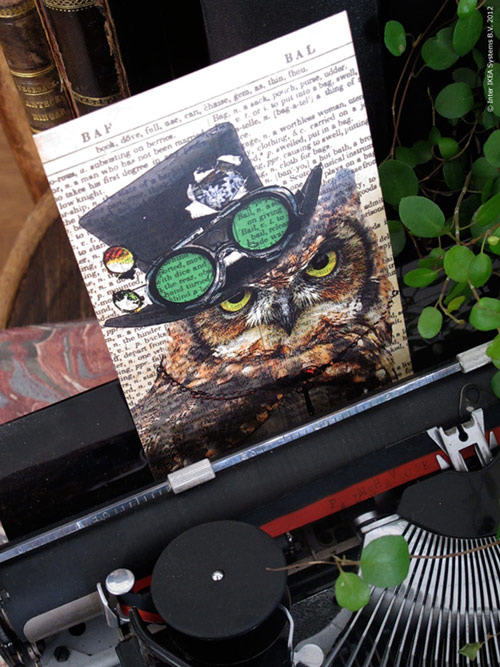 You can get the collages by Matt Dinniman as postcards now at Ikea. Which do you prefer? For me it's a tough choice between the walrus and the owl. Sure the cat looks distinguished too, but how could I do that to our dear little dogs? Bringing the enemy to the house…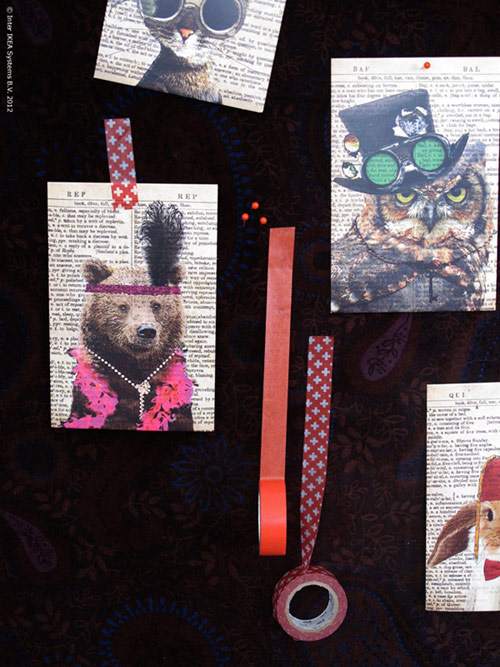 In Finnish / Suomeksi
Ikea Livet Hemman mysteeriset valokuvat puhuttelevat kovin synkempää puoliskoani. Pöllö, mursu, tyylikkäät silinterit, kirjoituskone. Kaikki vintage, maskiteippi (okei, ei ihan niin synkeää). No melko lailla kaikki näissä kuvissa kolahtaa.
Matt Dinnimanin mainioita kollaaseja saa nykyään Ikeasta postikortteina. En osaa päättää tykkäänkö enemmän pöllöstä vai mursusta. Toki kissakin näyttää hienostuneelta, mutta neidit Muru ja Mansikki voisivat hermostua, jos toisin vihollisen kotiimme.
All photos: Ikea Livet Hemma