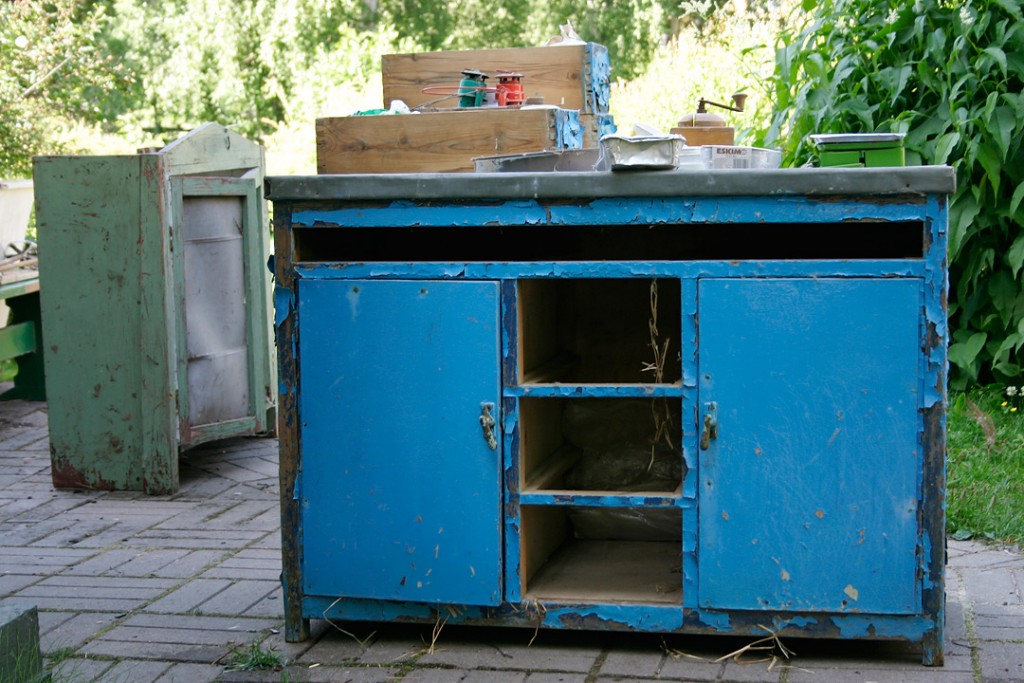 Kitchen Remodel part I
---
These are the building blocks our new kitchen is made of.
From the beginning I knew that for our kitchen, I wanted to replace the so 90's MDF wood replica kitchen cabinets with original 1950's ones. Along the years we had collected some, here and there, but they didn't match. Luckily Panu found a renovation guy online tearing down an old kitchen, same age as ours. And luckily the renovation guy happened to be into restoring old houses, and was looking for a new home for the old cabinets.
Panu and his good friend who is a carpenter modified the cabinets to fit our kitchen. As you can imagine, the mustard yellow had to go too. Not the kind of retro vibe I was going for!
These cabinets are salvaged from a barn at my mother-in-law's place. Some of our favorite furniture is from there.
All in all, for the kitchen cabinetry we paid 150 euros, plus some paints and plywood. Not bad, huh.