Life and style in the 1950's
---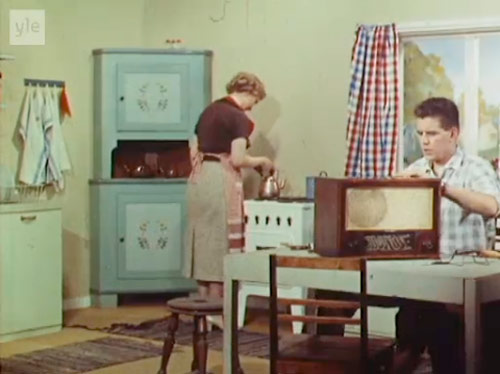 Yesterday I watched a bunch of old ad films from 1950's and early 60's at Yle Elävä arkisto. Mainly admiring the gorgeous style and interiors. Got to love – and laugh at – the naive and educational style of these films. Like this one, translated as "Sunshine to everyday life".
Wife is not happy.
So out with the old kitchen.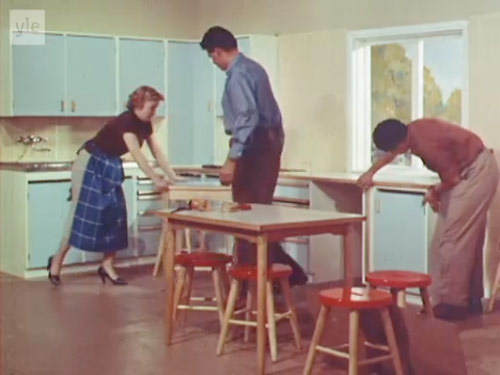 And in with the new.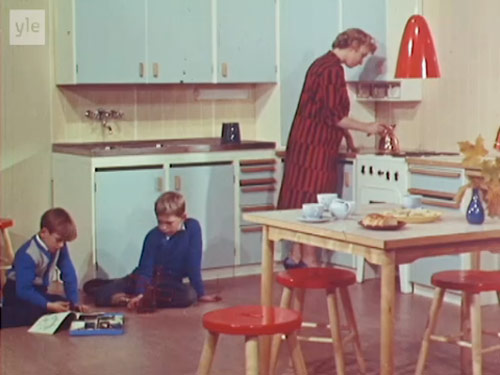 Kitchen remodeling has never been this easy.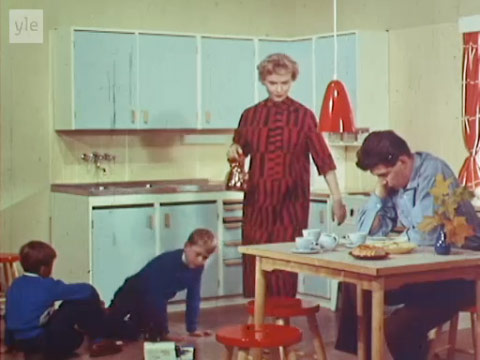 Even Father can enjoy the new kitchen – reading his newpaper.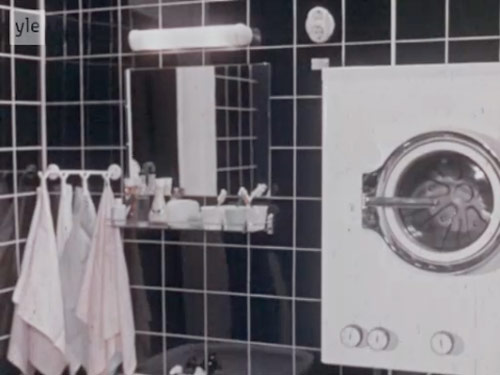 This super-stylish bathroom is made even better by a surprise present to Mother, a wall attached washing machine.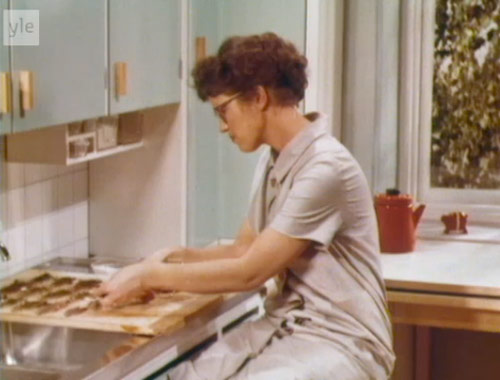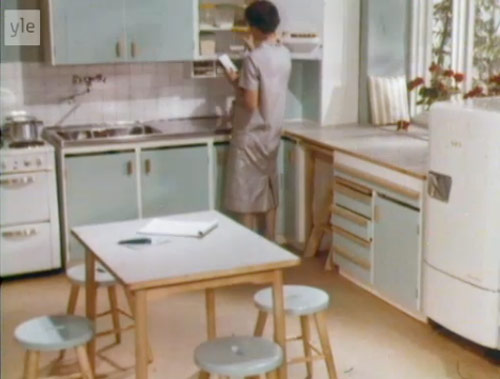 The spice rack inside a cabinet door made Panu go "Why didn't I think about that?!" I believe that's going to be his next project.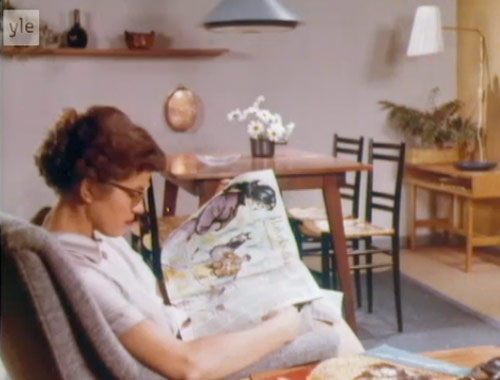 Proper planning gives Mother a leisurely moment reading a magazine.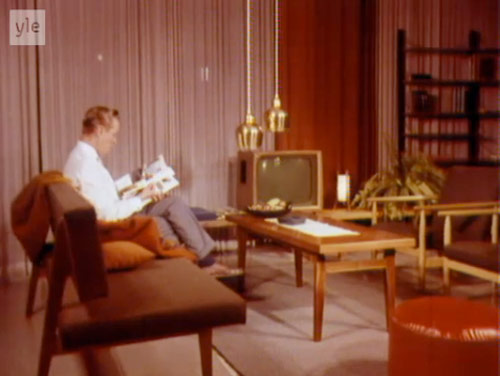 But usually it's Father who does all the reading.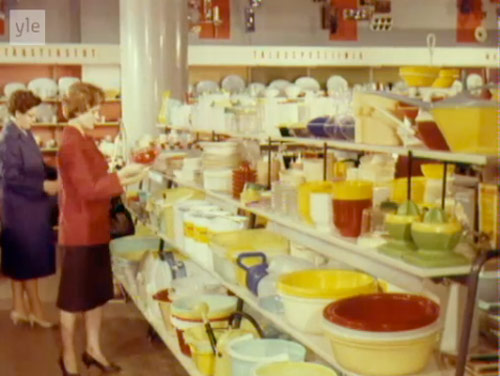 In the beginning of 1960's Finnish people were getting more wealthy. They started to have money to consume.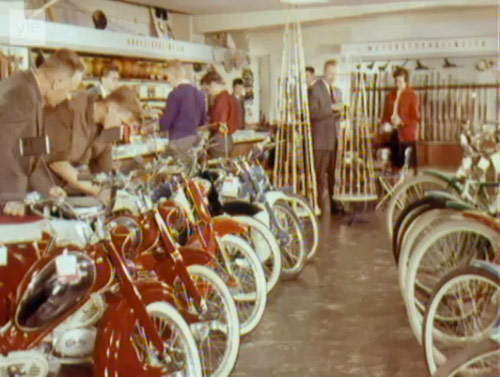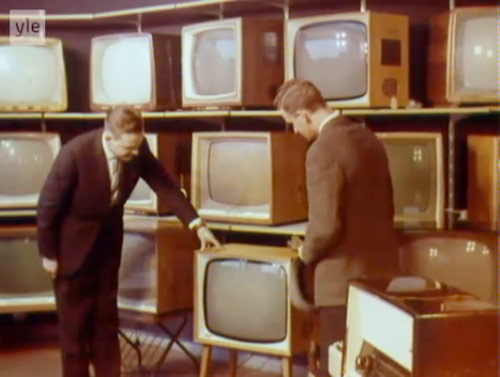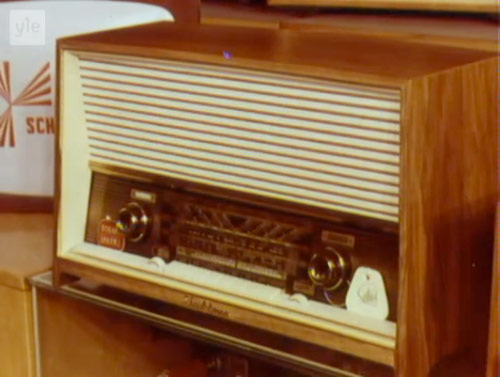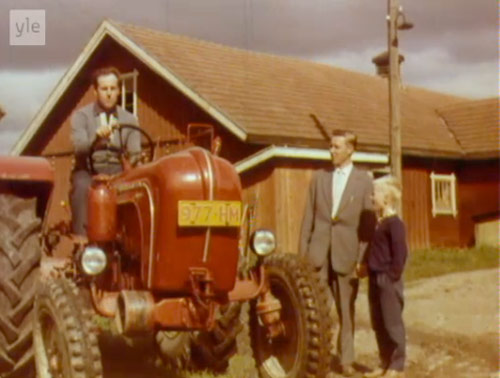 Product design was beautiful, even tractors.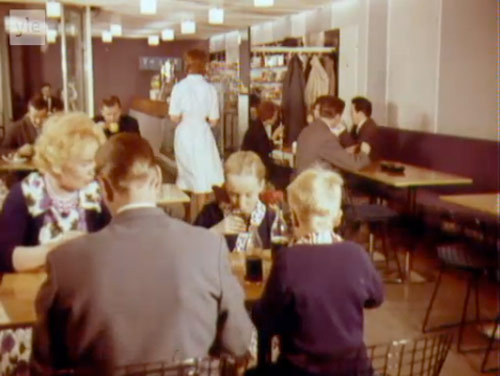 And I'm so jealous they got to sit on those gorgeous Bertoia wire chairs. Probably didn't even notice enough to appreciate them.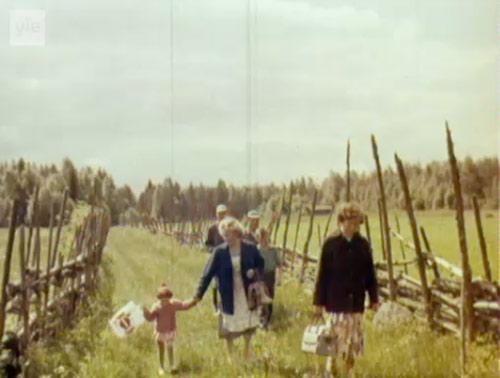 But I guess for most people this was more like their life.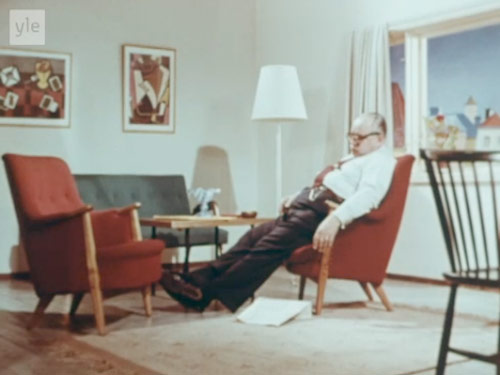 In these films it becomes very clear that while Father is napping in the living room…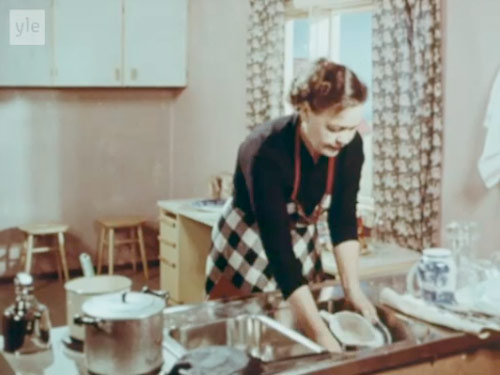 …Mother is working late nights in the kitchen.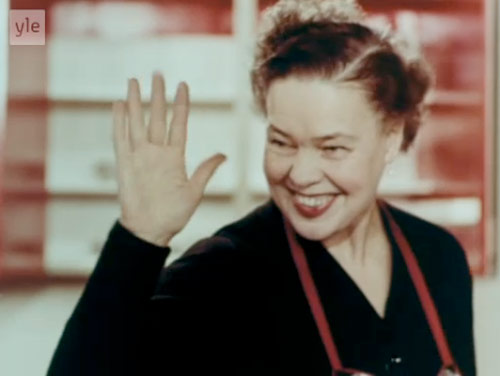 Good thing a fresh coat of paint makes her happy, too!
In Finnish / Suomeksi
Katselin eilen Ylen Elävästä arkistosta aivan mainioita mainosfilmejä 50-luvulta ja 60-luvun alusta. Lähinnä ihastelin sisustuksia ja fiiniä tyyliä. Vanhojen mainosten tyyli on niin ihanan naiivi ja opettavainen. Hyvin selväksi käy myös miehen ja naisen rooli. Keittiö on naisten valtakunta, mies eksyy sinne korkeintaan nikkaroimaan tai pitämään vaimolle seuraa.
Vielä ehtii muuten huomisen tiistain ajan käydä Yle Areenassa katsomassa filmit. Pitäkää siis kiirettä jos kiinnostaa!
All images: Yle Elävä arkisto, films Aurinkoa arkipäivään, Kodin värit, Harkiten helpommaksi and Perhe 1960-luvulla