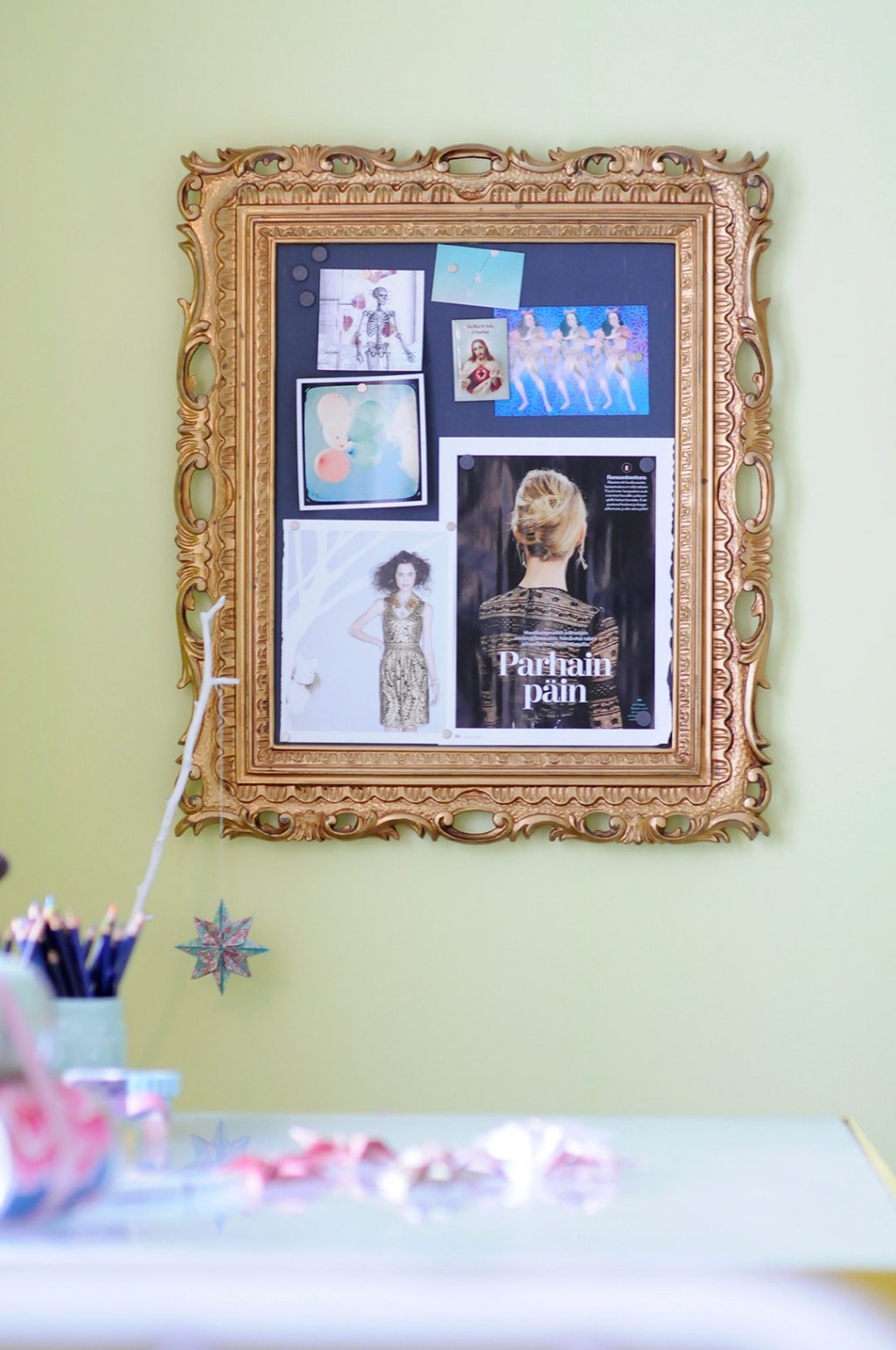 DIY Magnetic Inspiration Board
---
I've been in need of a handy and easy-to-change-things-around inspiration board. Finally I decided it's going to be magnetic! That way I can swap things aroud whenever I feel the urge. I had the thrifted frame lying about and Panu painted a fitted piece of plywood with magnetic paint for it.
Magnetic paint needs extra strong magnets for thicker items like postcards. Magazine tears and thin (regular weght) paper are ok with normal magnets. A magnet board is good also in the kitchen, especially if your fridge doesn't hold magnets – or is too full of them already.
This foxy lady is a string dispenser from Anthropologie. She wears scissors for eyeglasses. My baby boy loves her, he always wants to come and have a look!