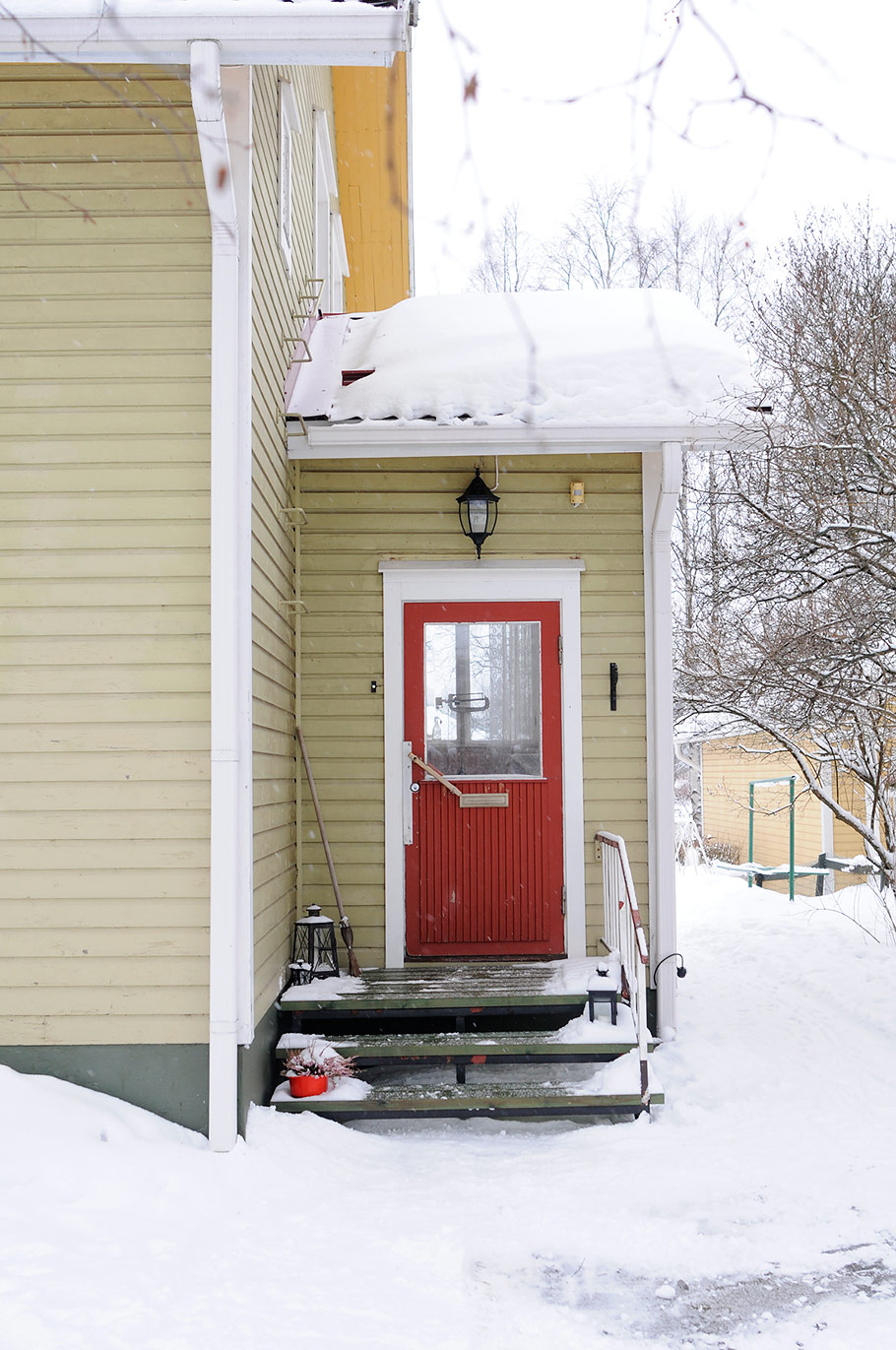 Out with The Old, in with The Older
---
The front door project has taken way too long time. It's only appropriate that documenting it took extra long as well. We got the "new" 1950's original front door from our neighbors over two years ago. After looking for suitable online for at least a year.
The old steps were rotting already when we moved in. We were scared to walk on them, in fear of falling through. Last summer they started growing some funky looking neon orange fungi.
It was time to take serious action.
Out with the old door, in with the older. New steps are oiled instead of painted. We were told it lasts longer, but new coat of oil needs to be applied every year.
There's still work to be done, but maybe next summer. Or the summer after that.