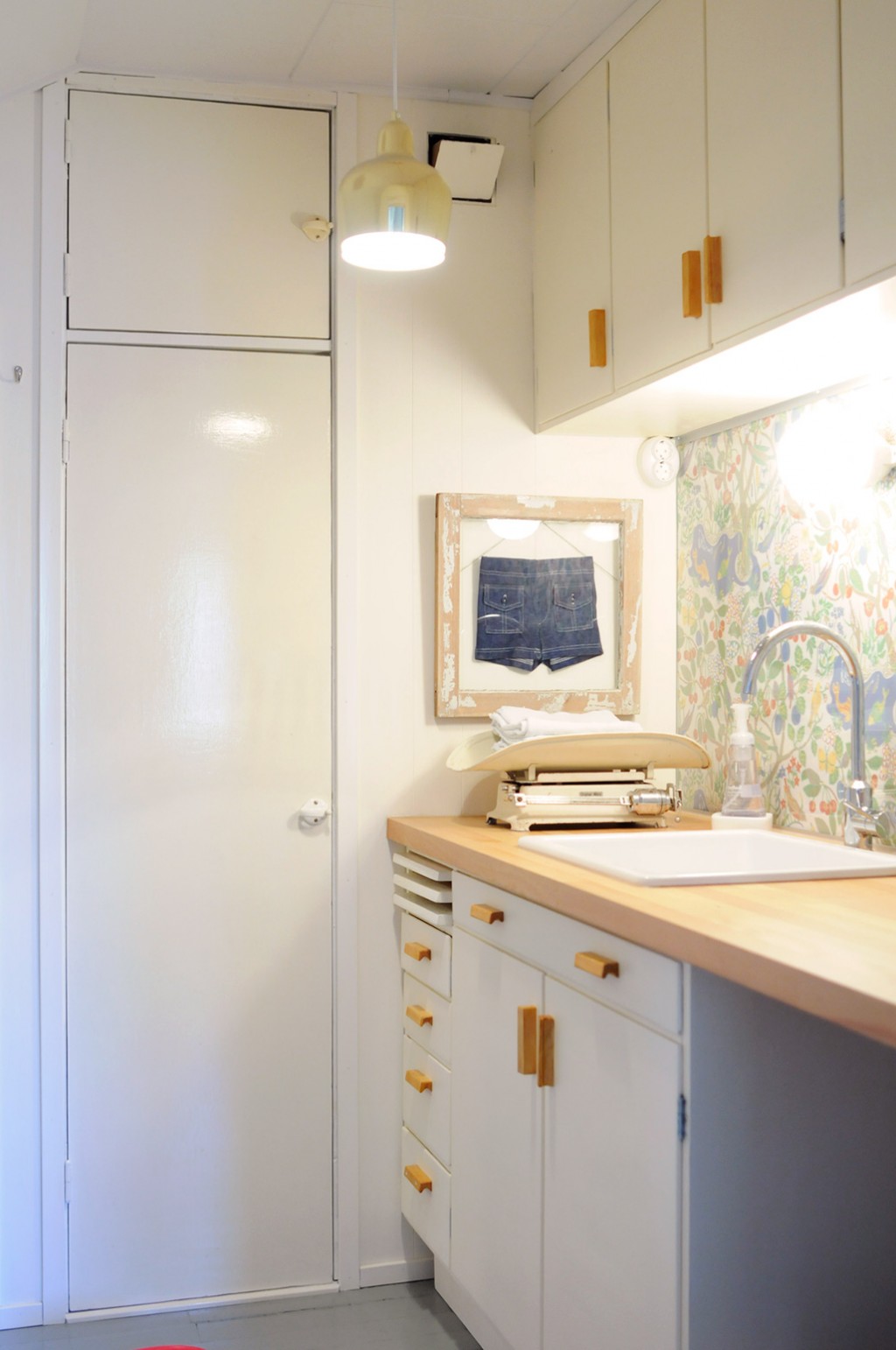 Diaper Room
---
Apart from the kitchen, another project we tackled during pregnancy was transforming the minikitchen into a diaper changing room. Or at least we tried to, we got it demolished and new cabinets hung when the baby decided to be born. So we worked on the room little by little when the baby allowed. To be perfectly honest, we painted the last moldings a couple of weeks ago! Haha only a year late.
I hate to post before shots, because they are horrid and uglify the blog. But you've asked to see them, so here they are. I still can taste cigarettes in my mouth when I look at them. The previous owner used to smoke here.
Here's the diaper room now. The cabinets are the same as in the kitchen but fixed by a professional. See before shots here. Wallpaper on the backsplash is Paradiset designed by Josef Frank. You can get it at Svensk Tenn and in Finland Värisilmä.
Domsjö sink and Ringskär faucet are from IKEA. The light is a flea market find. The tiny shorts in a frame were Panu's when he was little.