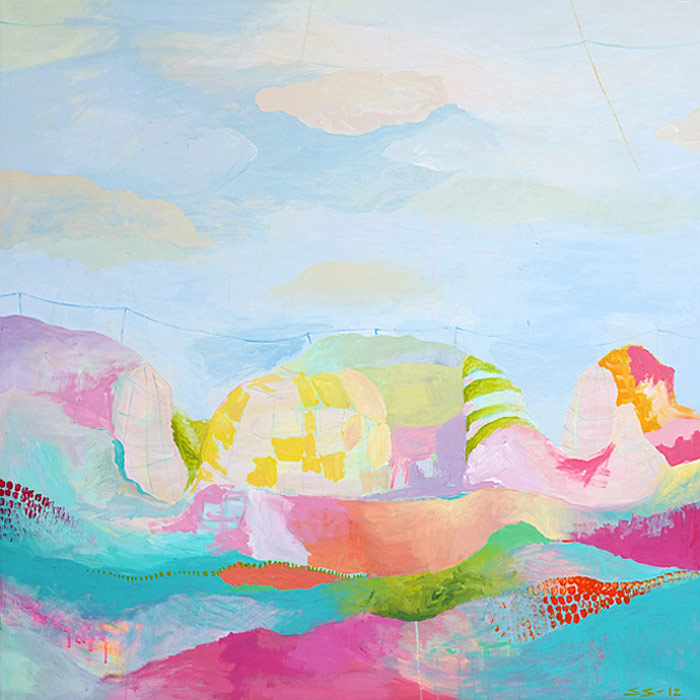 For quite some time I've been admiring the work by Finnish artist Saija Starr. I found her via her blog Cosy Home and soon got to know she's a talented artist with amazing sense of color. Her paintings are filled with vibrant colors, abstract forms and semi-abstract landscapes.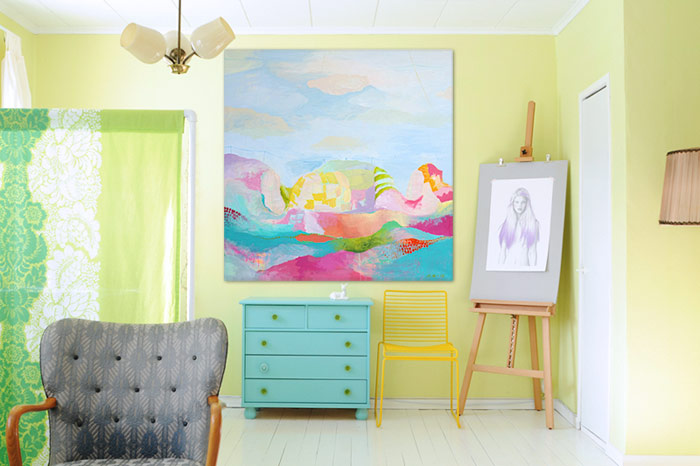 I wish some day to own a piece by her. So I decided to test with a little help by Photoshop how they would look on our wall.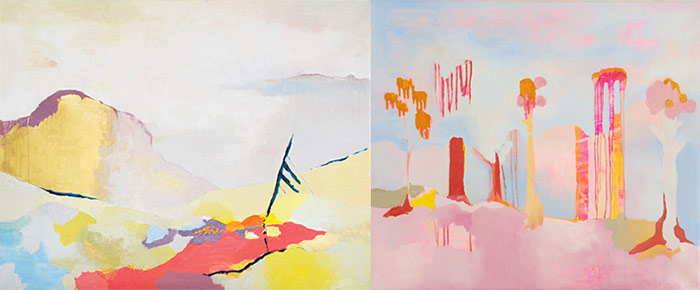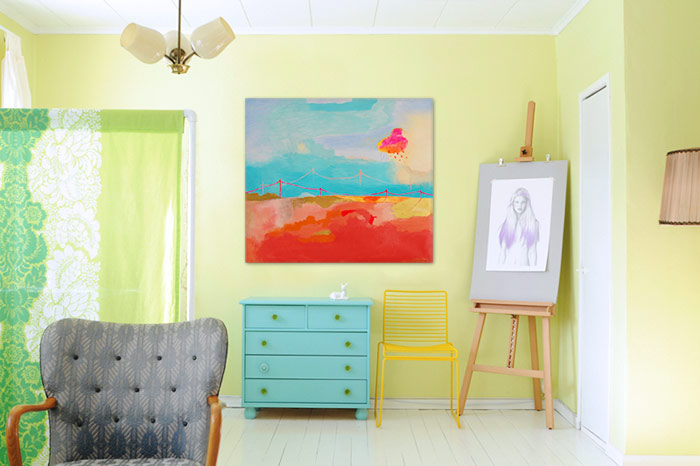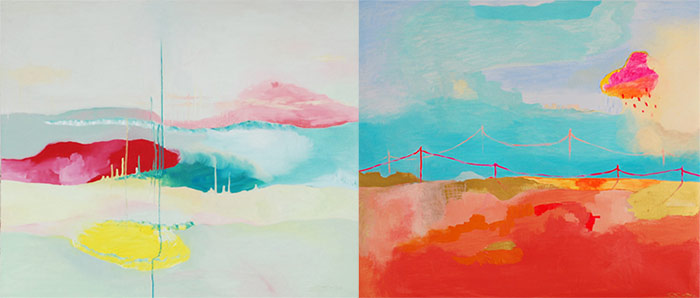 Perfect, don't you think? Hard to decide which one is the favorite.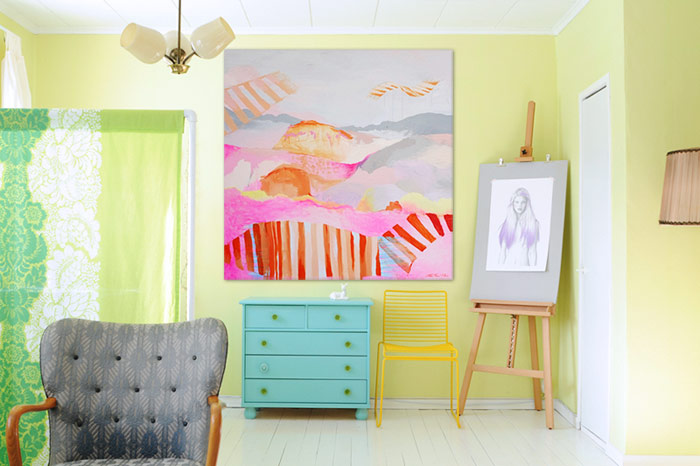 In Finnish / Suomeksi
Olen aivan ihastunut Saija Starrin taiteeseen. Moni varmasti tuntee hänet Cosy Home -blogin kautta, joka on myös yksi lemppareistani. Haaveeni on, että joku kaunis päivä meillä olisi seinällä hänen maalauksensa. Siksi päätinkin testailla Photoshopin avulla, miltä ne näyttäisivät täällä. Aivan ihanilta. Vaikea päättää suosikkia.