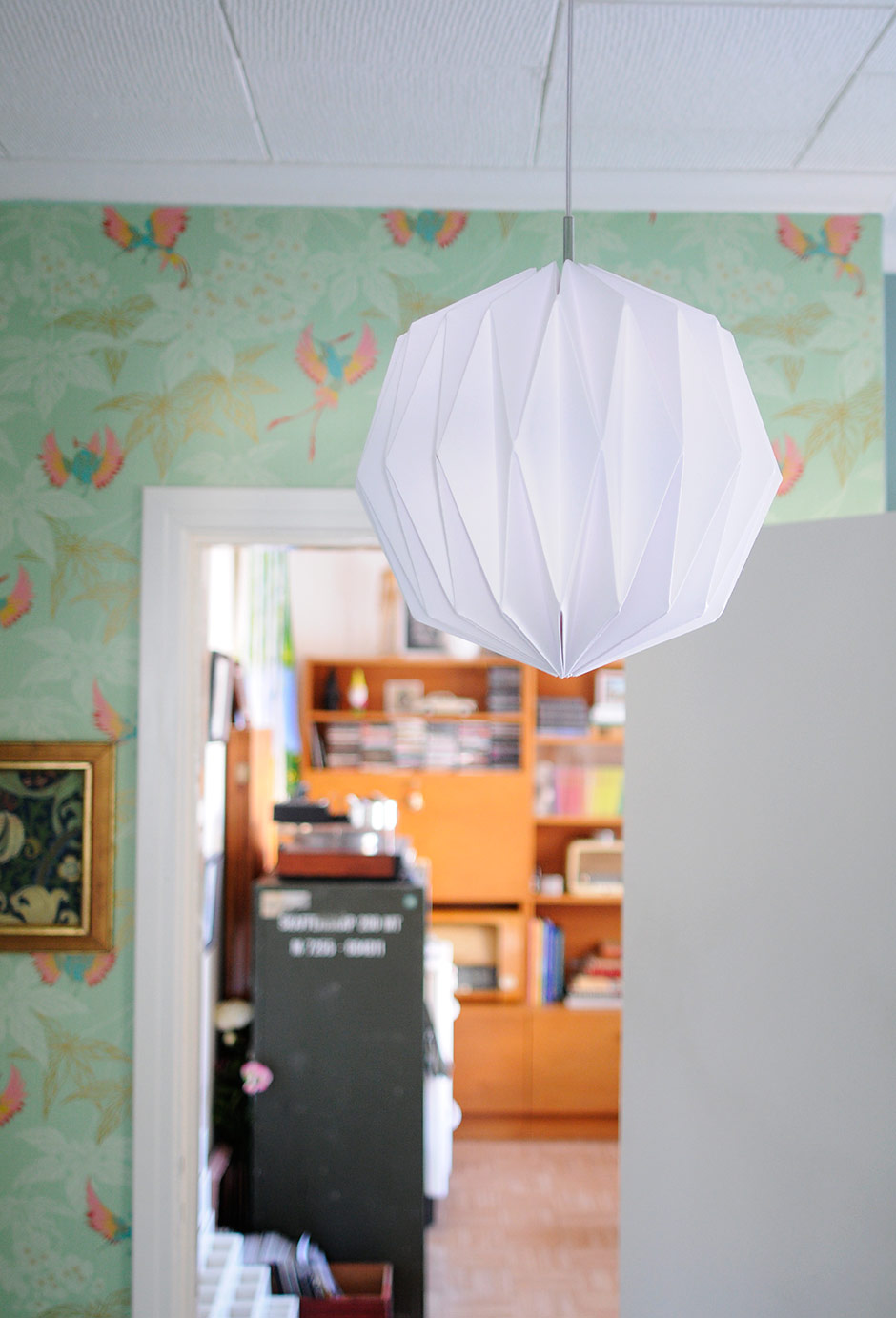 DIY Origami Lamp Shade
---
Me and the husband made a new lamp shade for the foyer using cardboard. We'd been looking for a new lamp for some time, because Panu wasn't happy with the green light of the old one, and I wasn't happy with its small size. Then I remembered these instructions found via Kolmas kerros and voila! There it is!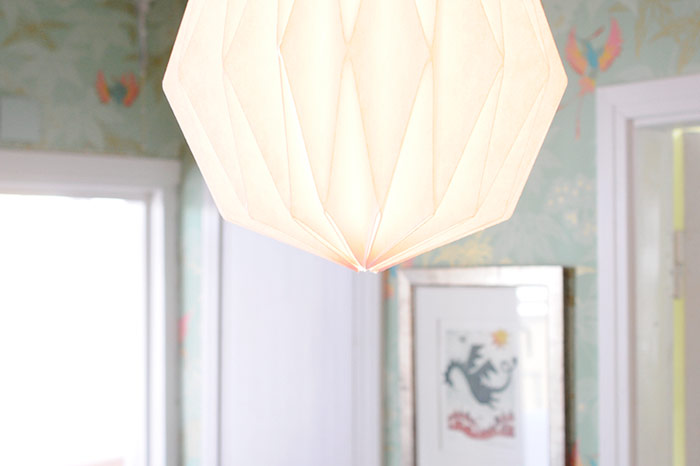 Cardboard was a bit difficult to handle in big size, paper would have probably been easier. You could also use decorative origami paper or even giftwrap. Smaller lanterns would also look nice grouped together. (That's my plan for the bedroom.)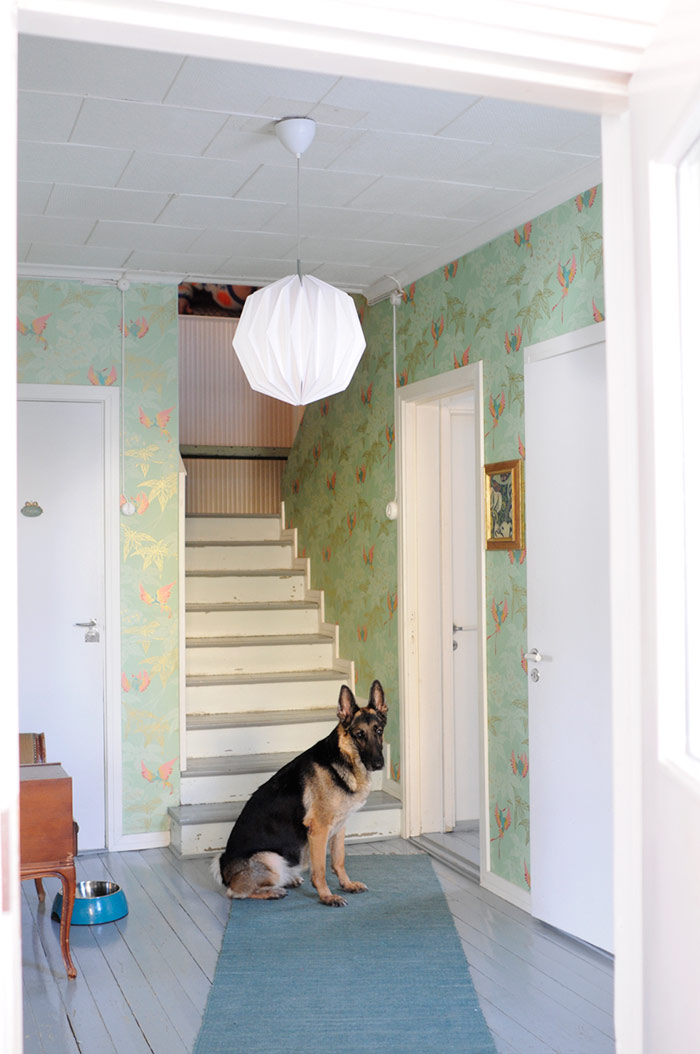 Yes yes, one happy dog here.