Gathering Style Daily Styling Challenge
---
I've been admiring the daily styling photo challenge by Heather Spriggs, the founder of Gatherings Magazine, on Instagram. She's at day #79 now, over 2,5 months already. Phew! For me a monthly photo challenge would be challenging enough so big respect for her.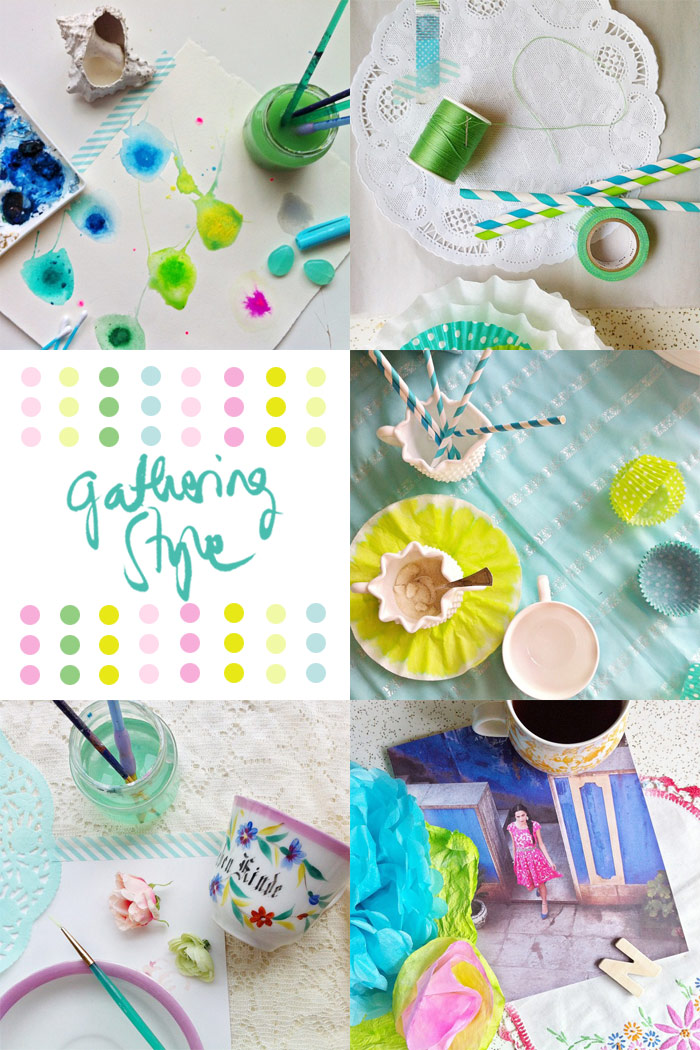 In addition to Instagram, you can follow Heather's styling challenge on Flickr at gathering spriggs.
In Finnish / Suomeksi
Olen ihastellut Heather Spriggsin päivittäistä stailaushaastetta Instagramissa jo hyvän aikaa. Hän on menossa päivässä numero 79, eli kolme kuukautta lähestyy! Huh huh. Itselle kuukausittainenkin kuvahaaste on tarpeeksi haastava.
Stailaushaastetta voi Instagramin lisäksi seurata Flickrissä. Jos tykkää värikkäistä ja romanttisista sisustusjutuista, kannattaa myös tutustua Heatherin nettilehteen, Gatherings Magazineen.
Images by Heather Spriggs