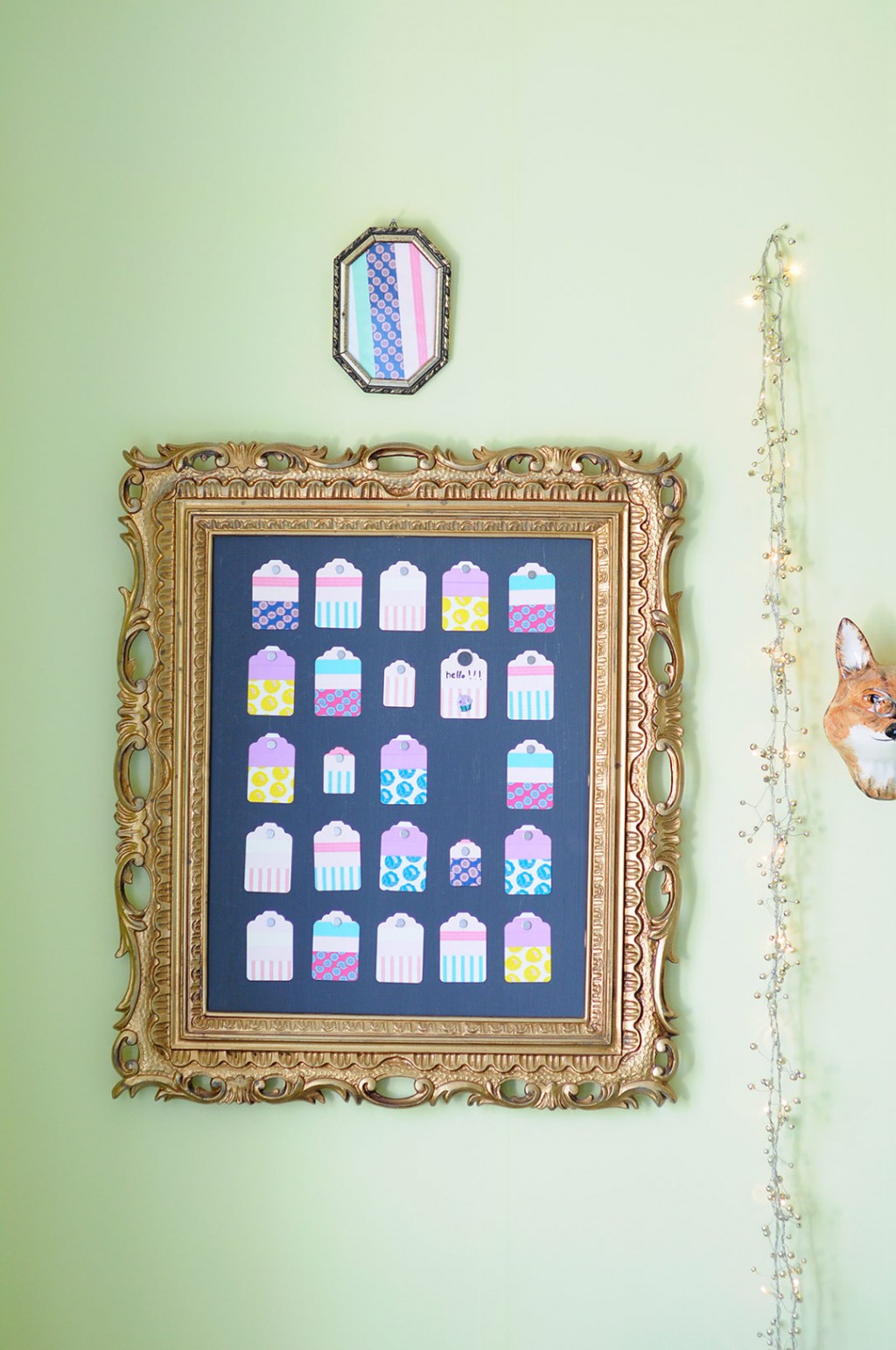 Washi Tape Gift Tags
---
I made some really cute and simple to make gift tags using washi tape. Mother's Day is coming so I thought it would be a good project to share with you. All you need is washi tape, heavier cardstock paper (I used leftovers from printing and drawing paper that is not even very thick, 160g / 98lbs), a craft punch and a hole punch. I don't have a proper hole punch, so I used an old office supply punch from maybe 1970's.

If you don't have a craft punch, you can download this free template I created, print it and use it to trace the gift tags.
The tags look lovely if you adorn them with stickers or write little messages on them.
You can also use washi tape to make little pieces of art to cheer up any room. They are super simple to make. Just measure a right size paper (again, heavier cardstock will work better) to fit your frame and combine colors and patterns to your liking. Ta-dah!