Spa at Home with A Clawfoot Tub
---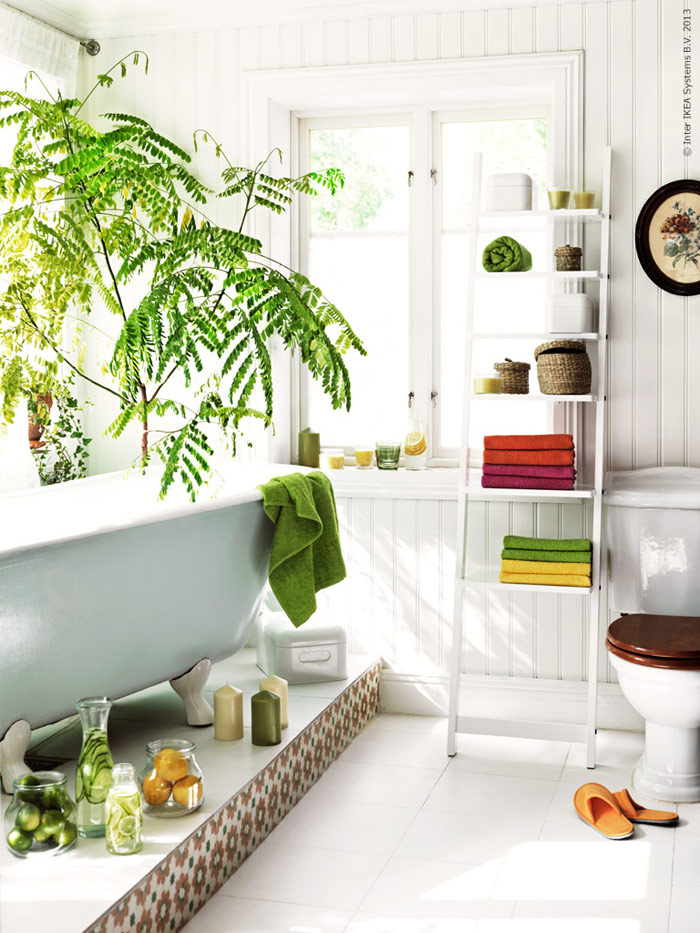 I've dreamed of a clawfoot tub for like ever. (Ok, who hasn't?) This image from Ikea Livet hemma reminded me of my dream bathroom that wouldn't be a bathroom but a spa. Now how fab would it be to bath in that tub, looking out of the window, birds singing, butterflies dancing in the air? Well, in our case the neighbors and passers-by.
Well maybe it's not such a great idea. But the clawfoot tub, some day I'll have you.
In Finnish / Suomeksi
Olen varmaan aina unelmoinut tassuammeesta. (No kukapa ei?) Tämä Ikea Livet hemman kuva muistutti minua haavestani. Olisiko ihanaa loikoilla ammeessa ja katsella ikkunasta lintujen ja perhosten karkeloa? Tai meidän tapauksessamme naapureita ja ohikulkijoita. No jaa, ehkä ei. Mutta tassuamme, joku päivä se on minun.
Photographer Jonas Ingerstedt