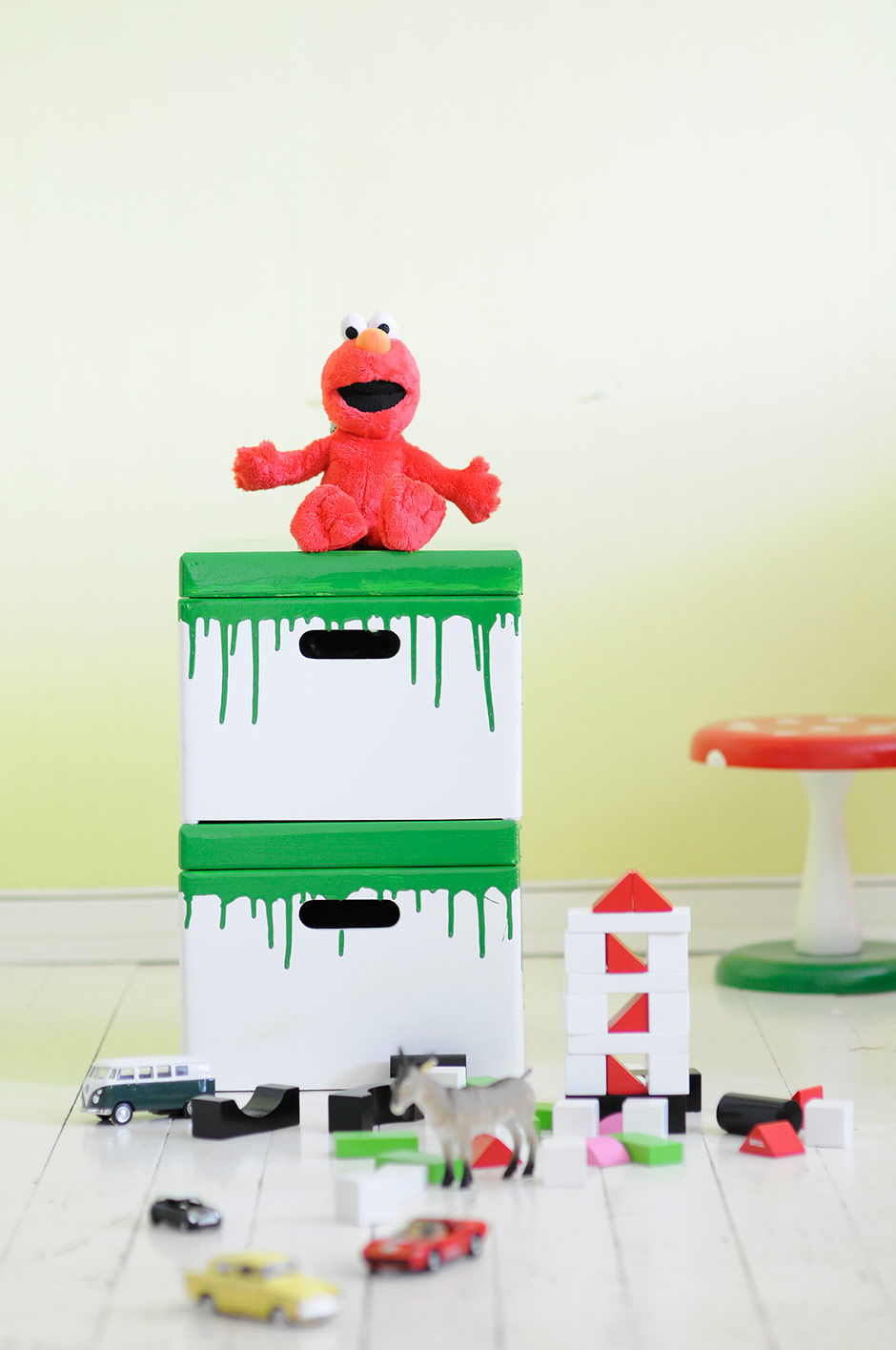 Faux Dipped Wooden Boxes
---
I've really liked the dipped trend and originally wanted to dip the baby's crib. In the end we decided not to, but something had to be dipped. The boxes for storing toys were the next option. But alas, there wasn't enough paint or a paint tray large enough, so we had to fake it.
We (and by we I mean Panu, he did most work) first painted the boxes white with a semi-matte paint. After that, the top with two coats of glossy green furniture paint. Also the rims were painted twice. Then I took a narrowish brush (35mm) and painted the edges of the bottom half with lots of paint. I added loads of it and with the brush helped it drip, maybe even too much. It takes a while for the paint to start dripping, so it's easy to add too much. You might want to make a test piece first.
And there you have it, the dipped effect! You can use it for so many things, like a coffee table or a dresser or even a cabinet for children's room.