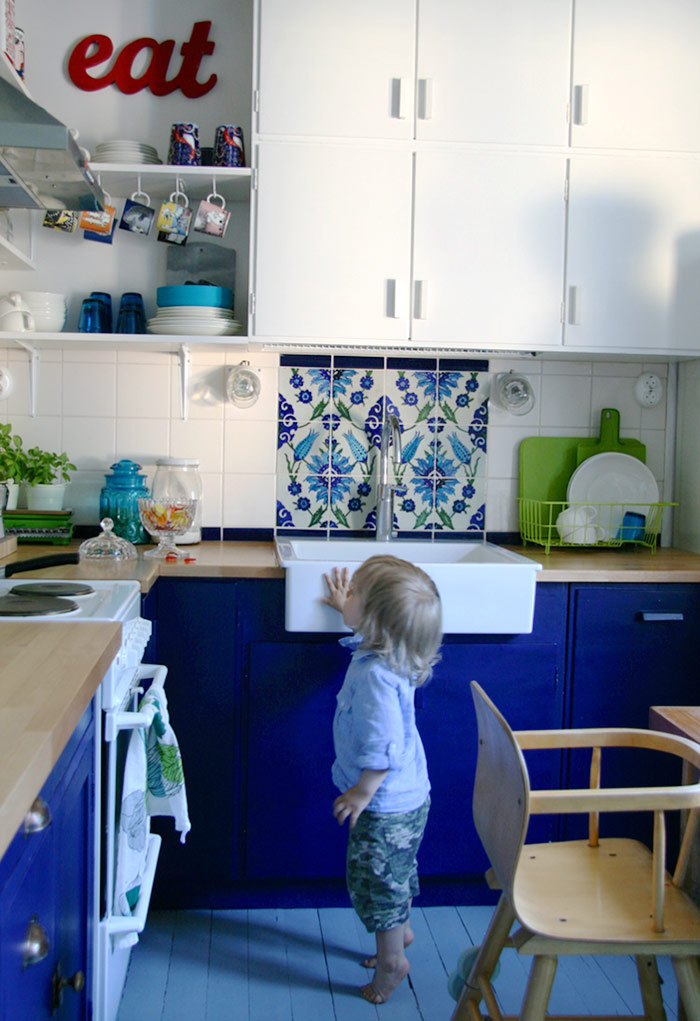 Finnish newspaper Kaleva made a story about our kitchen and this photo is from their photoshoot. I love it, my little guy reaching for candy. (Okay, it was a bit of a setup, I asked him to do it.) It was the second time he ate candy, first time was the day before. But as you can imagine, he was happy to pose for a shoot like that.
In Finnish / Suomeksi
Viime lauantain Kalevan Koti-liitteessä oli juttua meidän keittiöstä. Tämä kuva oli heidän kuvauskeikkansa saldoa, joka tosin ei päässyt lehteen asti. Minusta se on tosi ihana, pikkumies kurkottelee karkkeja pöydältä. Okei, hieman lavastettu tilanne, äiti käski tulla kurkottelemaan :) Oli muuten toinen kerta kun jätkä söi karkkia, ensimmäinen oli kuvausta edeltävänä päivänä. Voitte ehkä arvata, että oli pojankin mielestä ihan mukavaa pousausta.