Birthday Giveaway: And the Winner Is…
---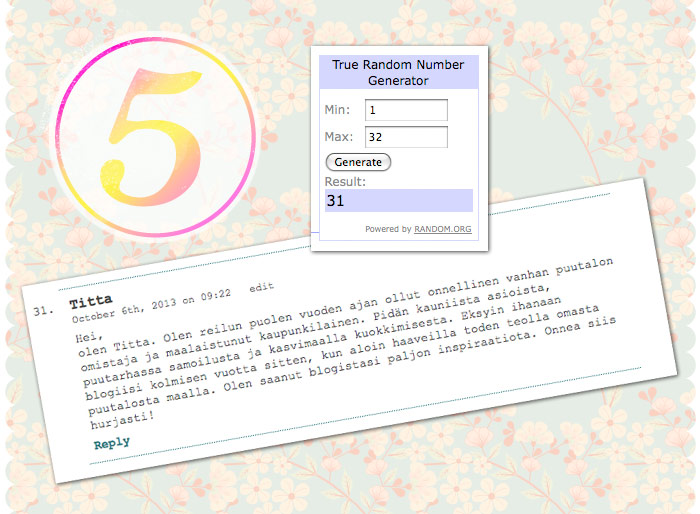 Thank you all for participating in the giveaway! I truly enjoyed reading your lovely comments and wish I had time to reply each and every one of them. The lucky winner is #31 Titta. I'll email you soon, congratulations!
In Finnish / Suomeksi
Iso kiitos kaikille arvontaan osallistuneille! Oli aivan ihana lukea kommenttejanne, harmi etten pysty vastaamaan jokaiselle erikseen. Onnekas voittaja on tällä kertaa numero 31, Titta. Laitan sinulle sähköpostia kohtapuoliin, onnea!