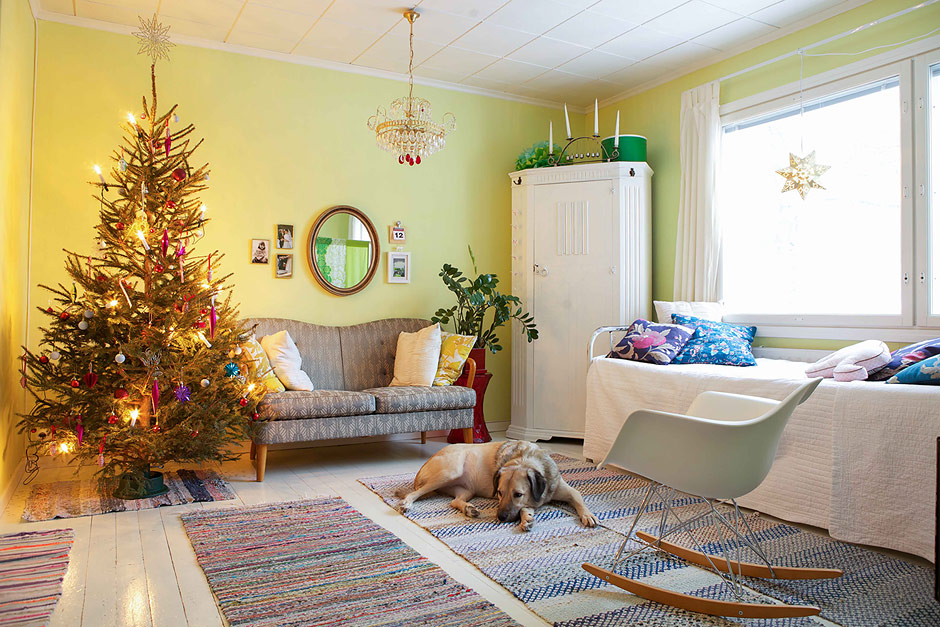 Our Christmas in Avotakka Magazine
---
Last Christmas we got some exciting visitors, when Titta Vilpa and Maiju Torvinen came to photograph and interview us. A year later, our Christmas is featured in Finnish Avotakka magazine, in the December issue. Here's a few photos from the shoot.
It's so nice to get memories like that, like I'd totally forgot how short my baby boy's hair used to be. And was he really that small??
In Finnish / Suomeksi
Viime vuonna saimme jännittäviä vieraita kun Titta Vilpa ja Maiju Torvinen tulivat kylään. He haastattelivat ja kuvasivat meitä, ja vuotta myöhemmin meidän joulu on Avotakan sivuilla. Tässä joitain kuvia keikalta, koko jutun voi lukea joulukuun numerosta. Tosi ihana saada tällaisia muistoja. Olin esimerkiksi unohtanut, miten lyhyet hiukset pikkujätkällä oli. Ja siis oliko hän joskus muka noin pieni??
All images: Maiju Torvinen