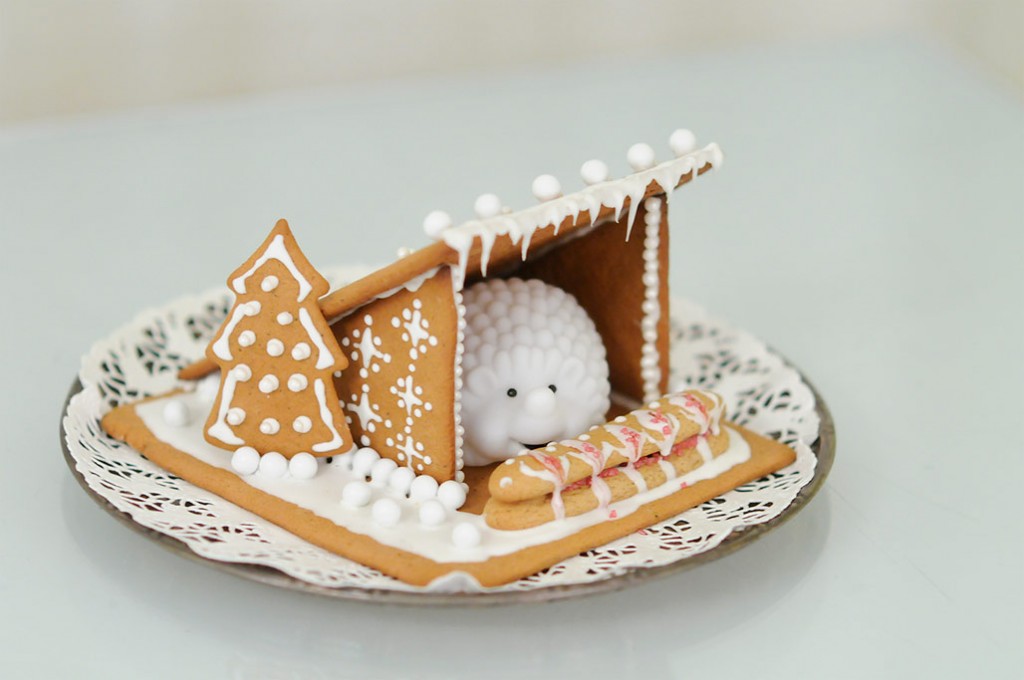 Gingerbread Lean-To and Happy Holidays!
---
Here it is, the gingerbread lean-to. I must admit, it's better than I expected. You know, I wasn't thrilled about the idea at first, and this is only the second gingerbread house I've ever made.
The baguette-looking things in front of the lean-to are rakovalkea. They just didn't handle being baked so well and went flat. But now the little hedgehog has a warm place to stay for the winter.
We would like to wish you all happy holidays and a wonderful new year!
In Finnish / Suomeksi
Tässä se nyt on, piparkakkulaavu. Yllättävän hieno siitä tuli, vaikka itse sanonkin. En ollut aluksi kauhean innostunut laavuideasta, ja tämähän on vasta toinen piparkakkutalo, jonka olen tehnyt. Nuo patongin näköiset laavun edessä on rakovalkea. Ne vähän lässähtivät uunissa, niiden olisi pitänyt olla puunrunkoja.
Pikku siili saa nyt majoittua laavuun jouluksi leiritulen lämpöön. Me toivotamme hyvää joulua ja kaikkea ihanaa uudelle vuodelle!