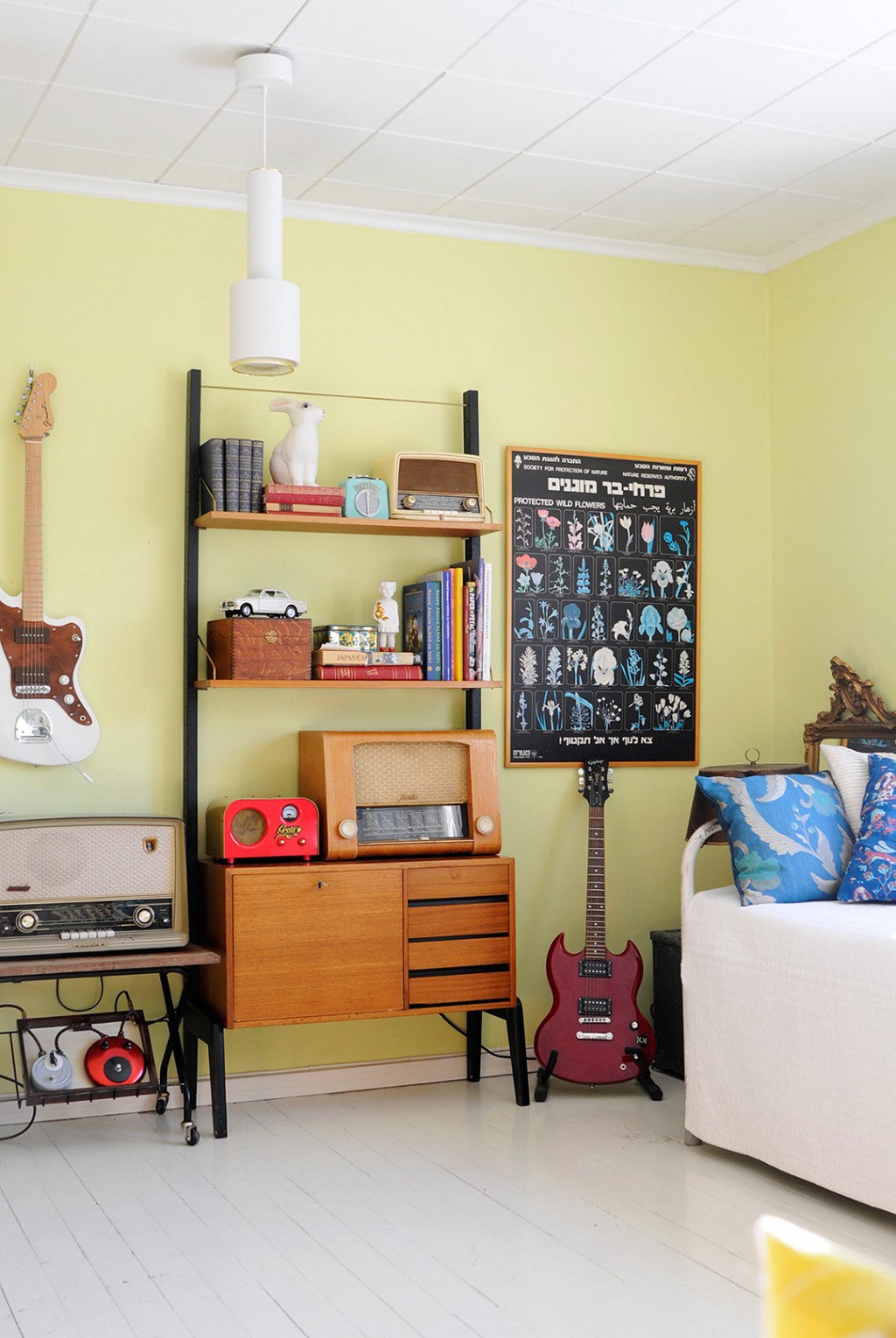 It's a Man's World
---
All of a sudden our living room is awfully manly. Panu was supposed to get a man cave in the basement where he could sip bear out of this, play drums and listen to music. But those activities ended up in the living room. The basement renovation has moved to eternity and we need space for a children's room. (FINALLY I get to decorate it!) So there's an extreme home rearrangement happening in the house.
The 1960's shelf by Finnish Iskukaluste was found at Pikku-Liinu. I think it has a kind of String feeling to it. The side board next to it is from my mother-in-law's endless treasure trove. I'm so happy to finally have all our vintage radios on display.
Panu has turned the radio on the sideboard in to a guitar amplifier. DIY "Octavio" and "Fuzz Face" effects pedals below it were made out of a tin can and a kettle lid. He has also built the white electric guitar – in our basement. Such a handy man he is.
Although the living room might not be exactly my style now, I'm happy Panu gets to play more often, especially when he's spending time with our little man. Who also loves to play! He plays the drums and guitar and sings too. It's so sweet, especially when they are playing together.