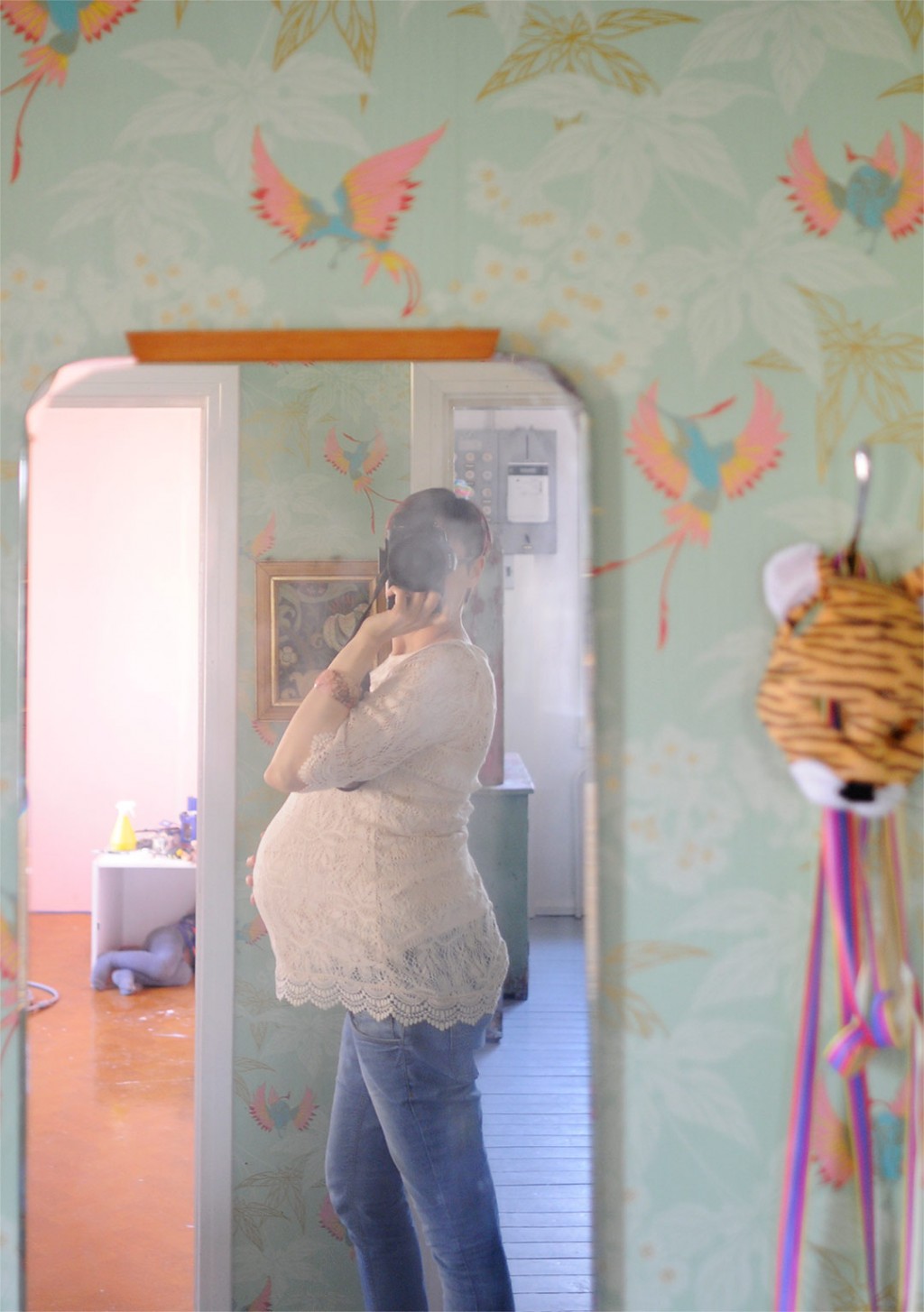 1,5 Months to Go
---
Only 1,5 months to go til our big date! My husband has been working hard to get everything finished before the baby arrives. And me, well I've been mostly sleeping, 24/7. Or at least wanting to sleep.
This is going to be my new home office. It's not going to be pink, this is how it looked like after my husbang tore down the top layer of wallpaper. But it's funny to see how the previous owner also liked pastel colors. I'm blaming the house more and more. I've always felt the house tells me how it wants to look like, and obviously told the previous owner similar things :D
The half bath is getting there, too. Slowly but surely.