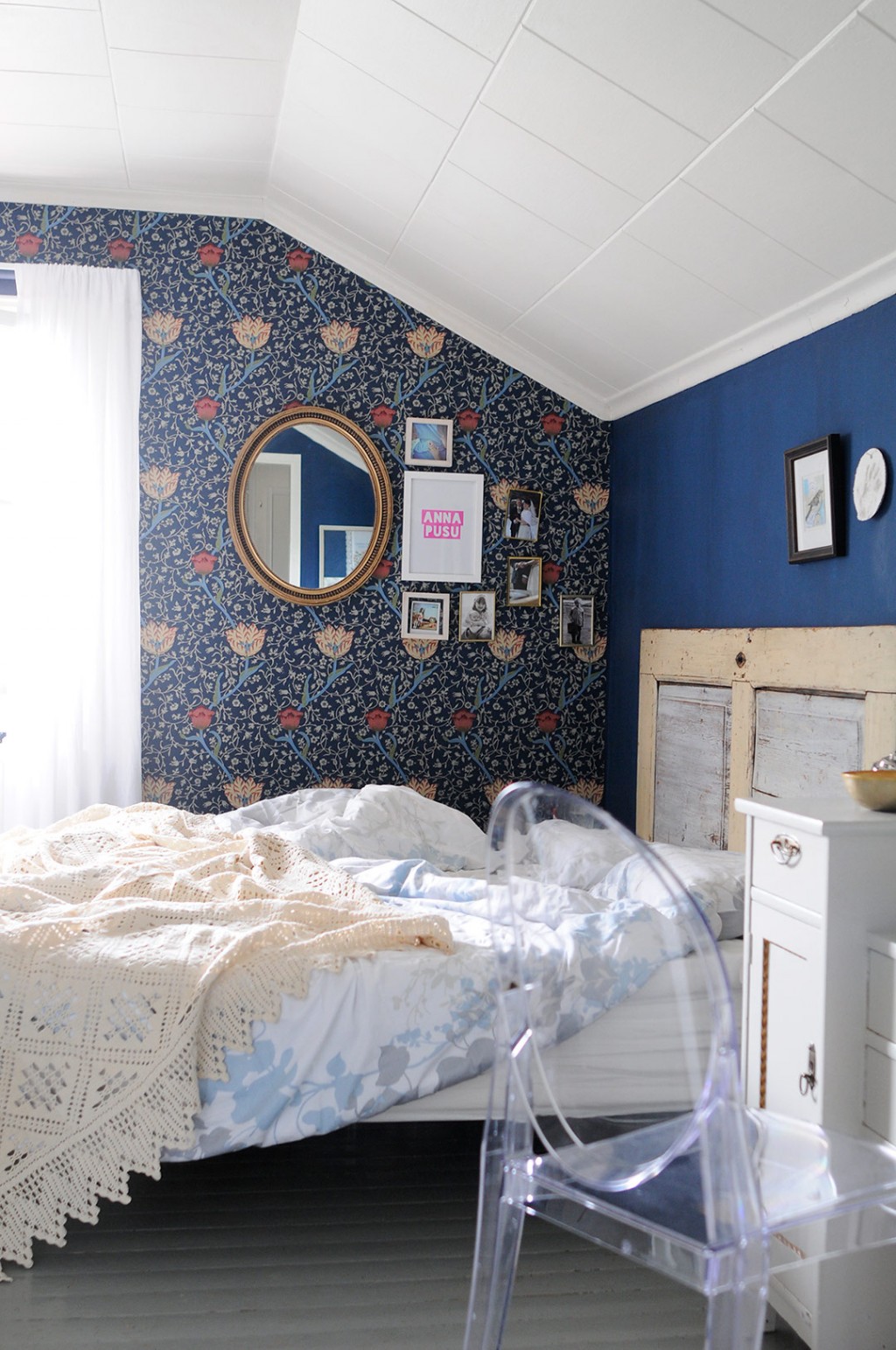 Bedroom with William Morris – Finally
---
Sooo, finally here's the bedroom shots I promised you way back. It took us a while to get everything together. This is already second makeover for the bedroom, before it looked like this. And when we moved in, almost six(!) years ago, like this.
I got the idea for the new look when I bumped into this photo again. The actual renovation didn't take that long. Panu wallpapered one wall with Garden Tulip by William Morris. The other walls he painted with a dark blue picked from the wallpaper. But the rest. New curtains, blackout blinds, hanging pictures… Especially hanging pictures! Why is it that you always have to leave things, ummmm… hanging? Anyway, it's now finished and I like it way better than before.
My jewellery and others trinkets on the vanity. I like the combination of dark blue and peach, even though beforehand I was a bit worried if it was too much contrast.
I'm pretty happy with how the blue works with everything we had here before. We didn't have to change many things around, but still it feels the room has changed a lot.