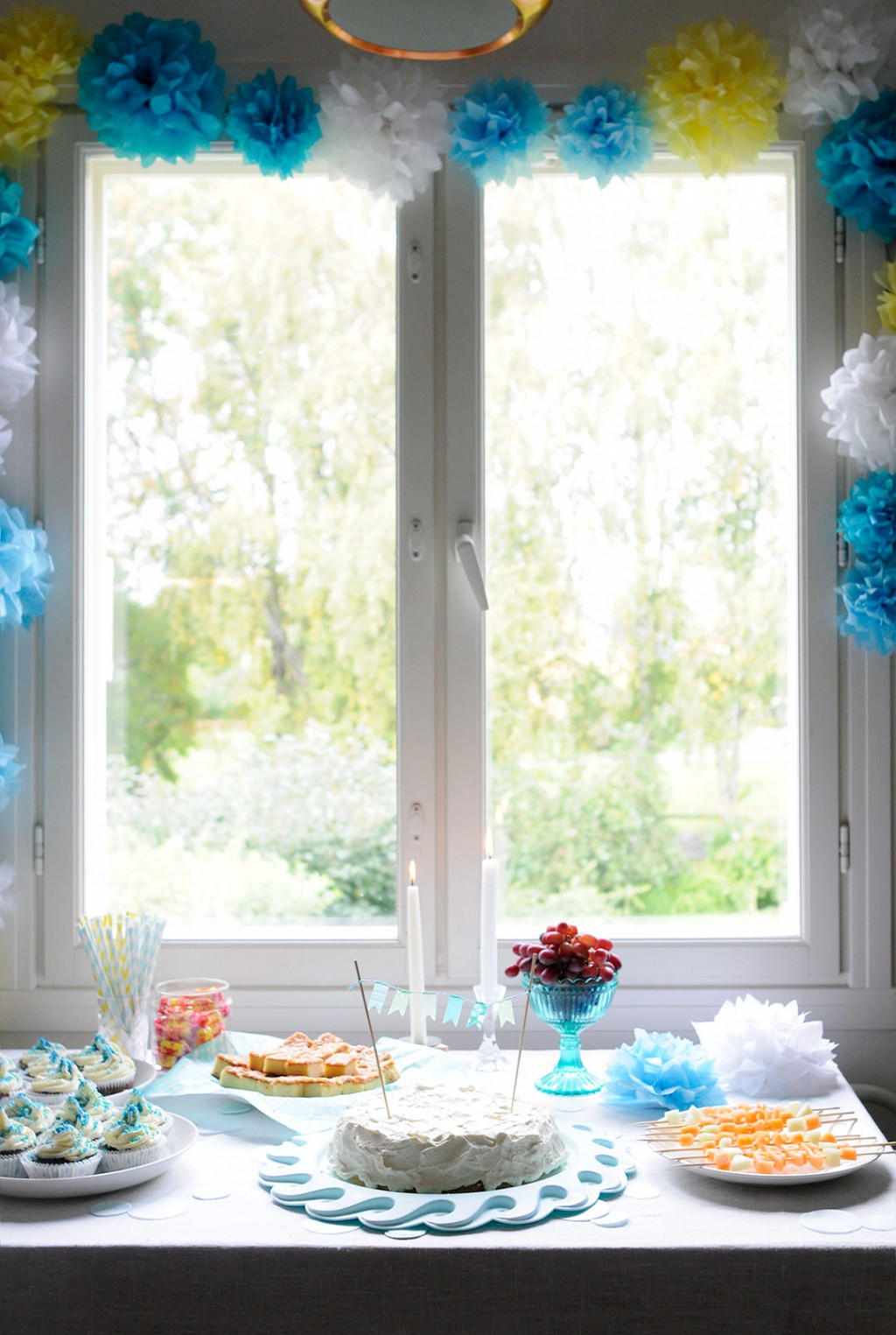 My Baby Boy's Party
---
We did have a party after all. Luckily Granma came to help, so we managed to pull everything together. I didn't have much time to photograph, but here's some shots. Color theme was a combination of turquise, green and baby blue, with a hint of yellow. Choosing criteria was that we had to have it or it was easy to find on short notice.
The tissue paper flower garland around the window was beautiful and super easy to make, you can find instructions here. Cake topper flags were made with washi tape.
The cupcakes turned out pretty well, considering it was my first time. Well okay, I did make one practice batch. Recipe and instructions (in Finnish) are on Bake and Party. You can find instructions for the DIY fruit name kabobs here.
That's me and my not-so-baby boy. I made the big tissue paper flowers following this and this. For the center I glued aquilegia seed pods that I had spraypainted copper. I'll probably give them a stem later and use somewhere else. Now I'm off to new projects, but first a cup of coffee before my baby wakes up. Have a nice week, my friends!