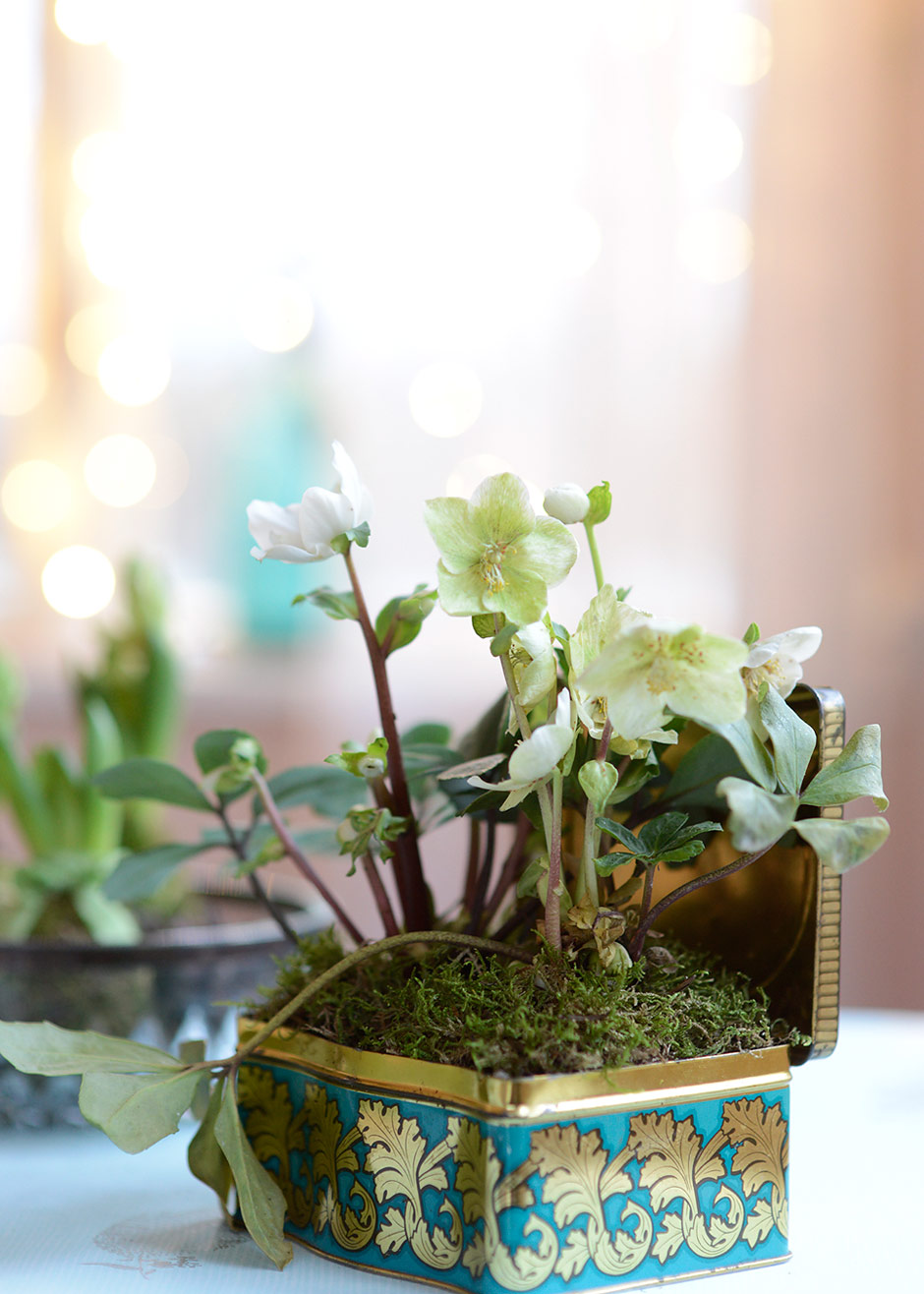 Hellebore And Hyacinth
---
I decided to make some flower arrangements for Christmas when I saw hellebores and hyacinths on sale at a hardware store. I covered the inside of a vintage tin with plastic to plant two hellebores. The hyacinth bulbs I wrapped with moss and thin gold wire for a nice little extra. Super easy but looks great.
In Finnish / Suomeksi
Päätin joulun kunniaksi tehdä pari kukka-asetelmaa, kun eräässä rautakaupassa oli joulukukkia alessa. Jouluruusut istutin vanhaan peltirasiaan, jonka vuorasin aluksi muovilla. Mullan pälle vähän sammalta ja vot. Hyasintin sipulin käärin sammaleen Kodin kuvalehden Joulu-lehden ispiroimana. Super-yksinkertaista ja hauska lopputulos.