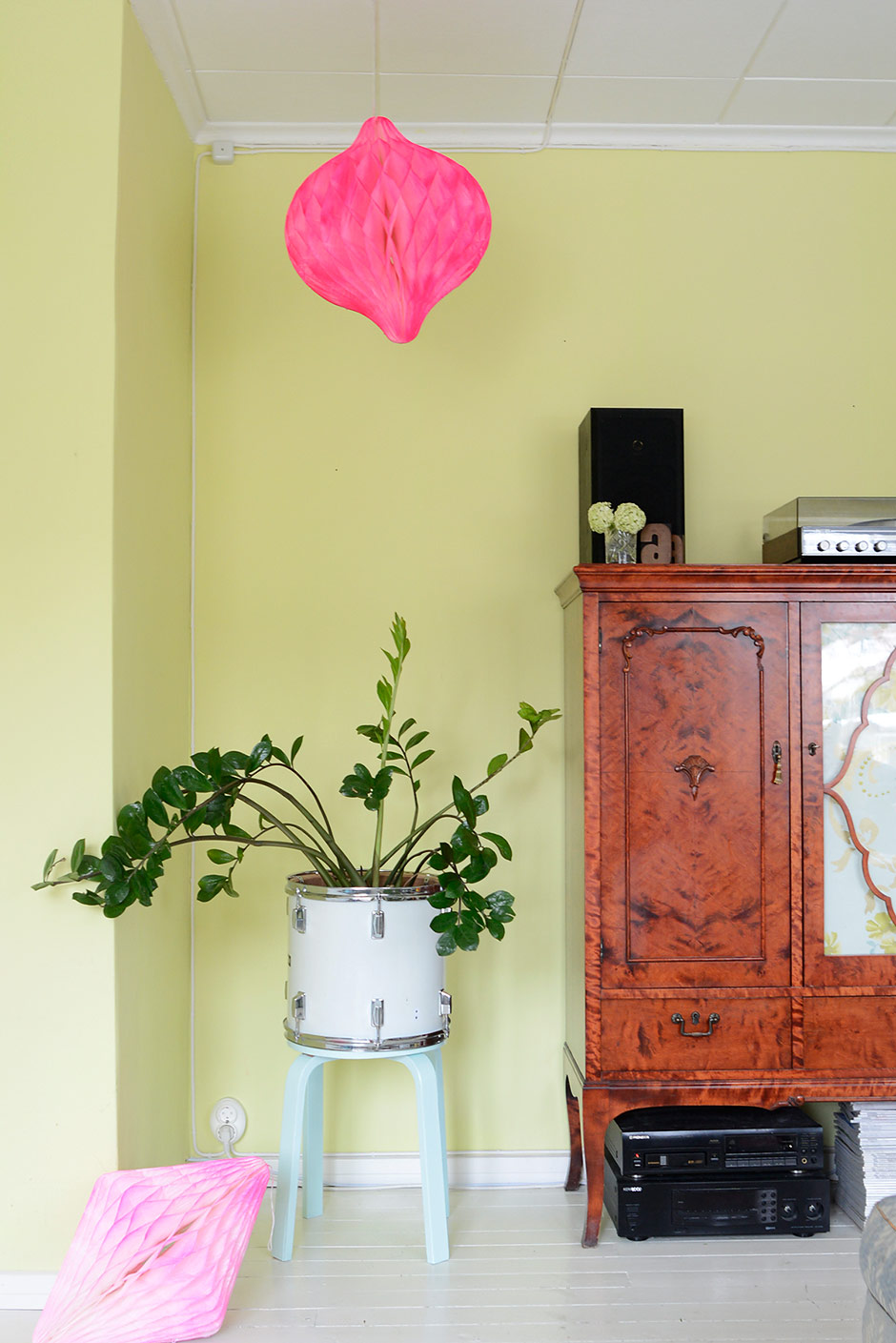 Drums Are for Playing And Planting Flowers
---
We now have a much more beautiful drum set in the living room than before. Although the drums are "real", they're not ear-numbingly loud. You see, Panu got used drums for 60 euros and turned them into electric drums with some mosquito net and piezos (aka small technical things). The tapping sound is a little bit louder than the old drums' but the pretty looks make up for it.
There was one extra drum that was turned into a flower pot for the Survivor Plant, as we have named him. The real name is apparently Zamioculcas zamiifolia, byt he has earned his title by surviving continuous neglect over the years. It's actually the only plant ever to have survived my tender loving care.
Oh… so you want to see the actual drums too? Well yes ok, here they are. So much prettier than the old ones, don't you think?
Greetings from yours truly!