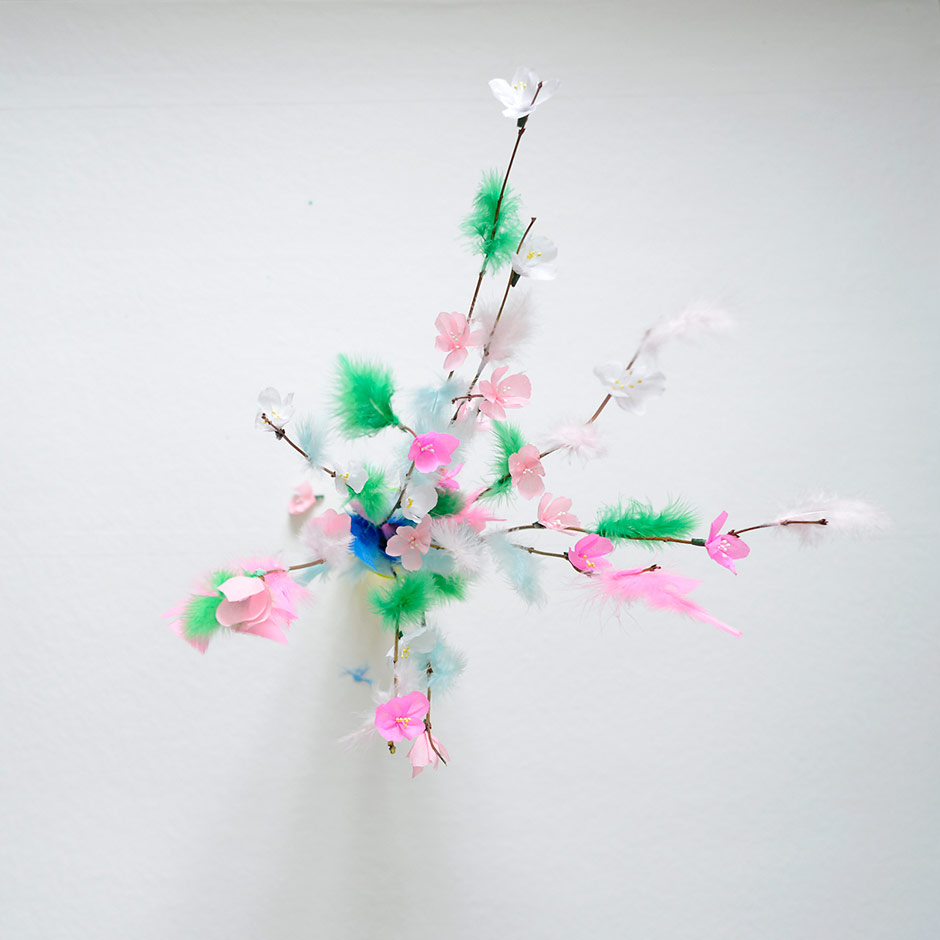 Easter Bunny And Feathery Cherry Blossoms
---
In Finland there's an Easter tradition called virpominen. This was my son's first time. We made him twigs decorated with diy paper cherry blossoms and feathers, and he dressed up as a bunny.
You can find instructions how to make cherry blossoms here.
Here he is, Easter bunny hiding behind the bouquet. Happy Easter!