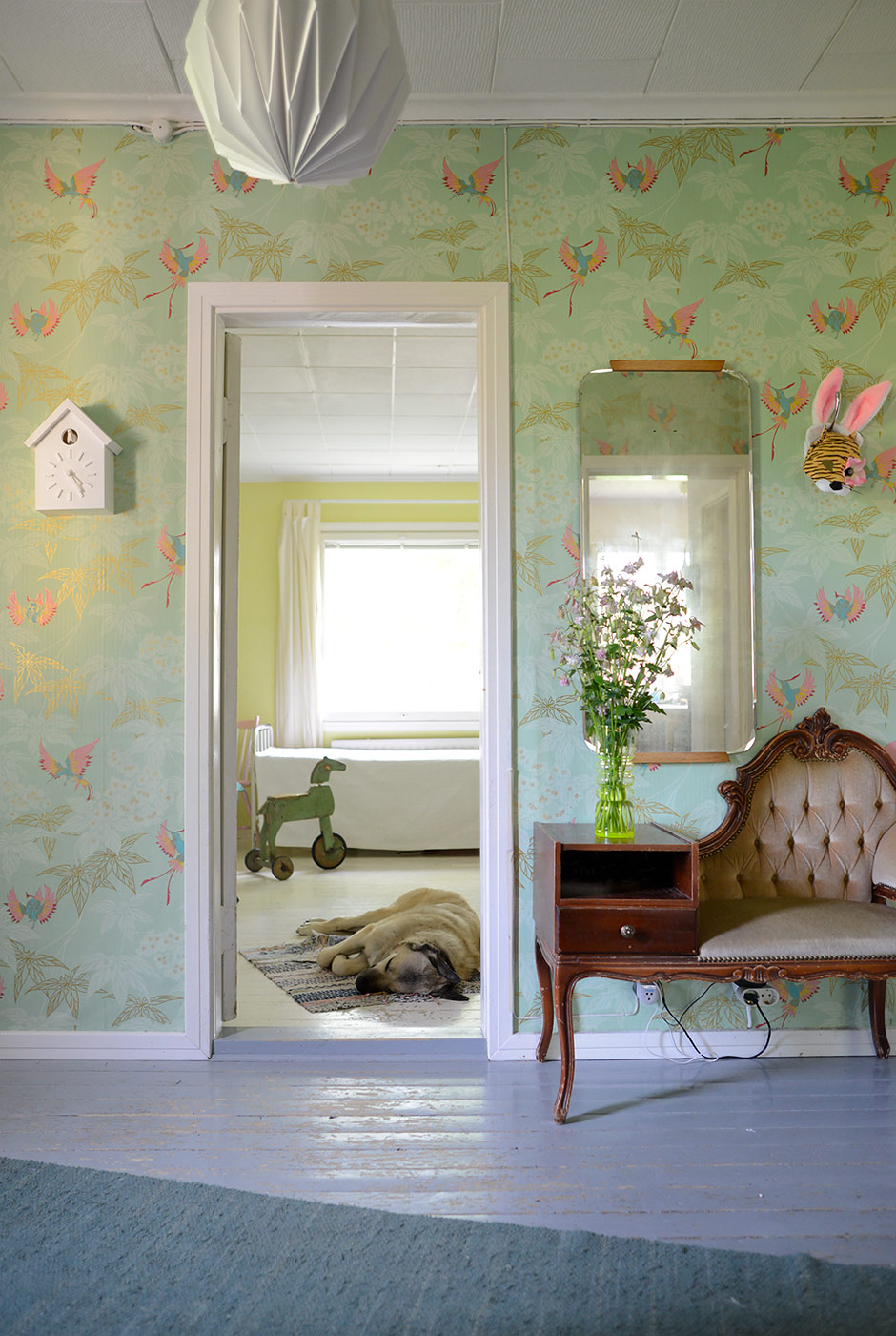 Columbines And Sunshine
---
I'm so happy that July, summer and sunshine are here – and my vacation! Summer has been long awaited, believe me it's been cold here. So just for the sake of it I picked some columbines from our backyard. So pretty, one of my favorites.
Below is the DIY fixup for the porch door. It was in pretty bad condition before, not to mention ugly, so we gave it a nice 50's style. The instructions (in Finnish) are on Unelmien Talo&Koti website.
Happy July, my friends!