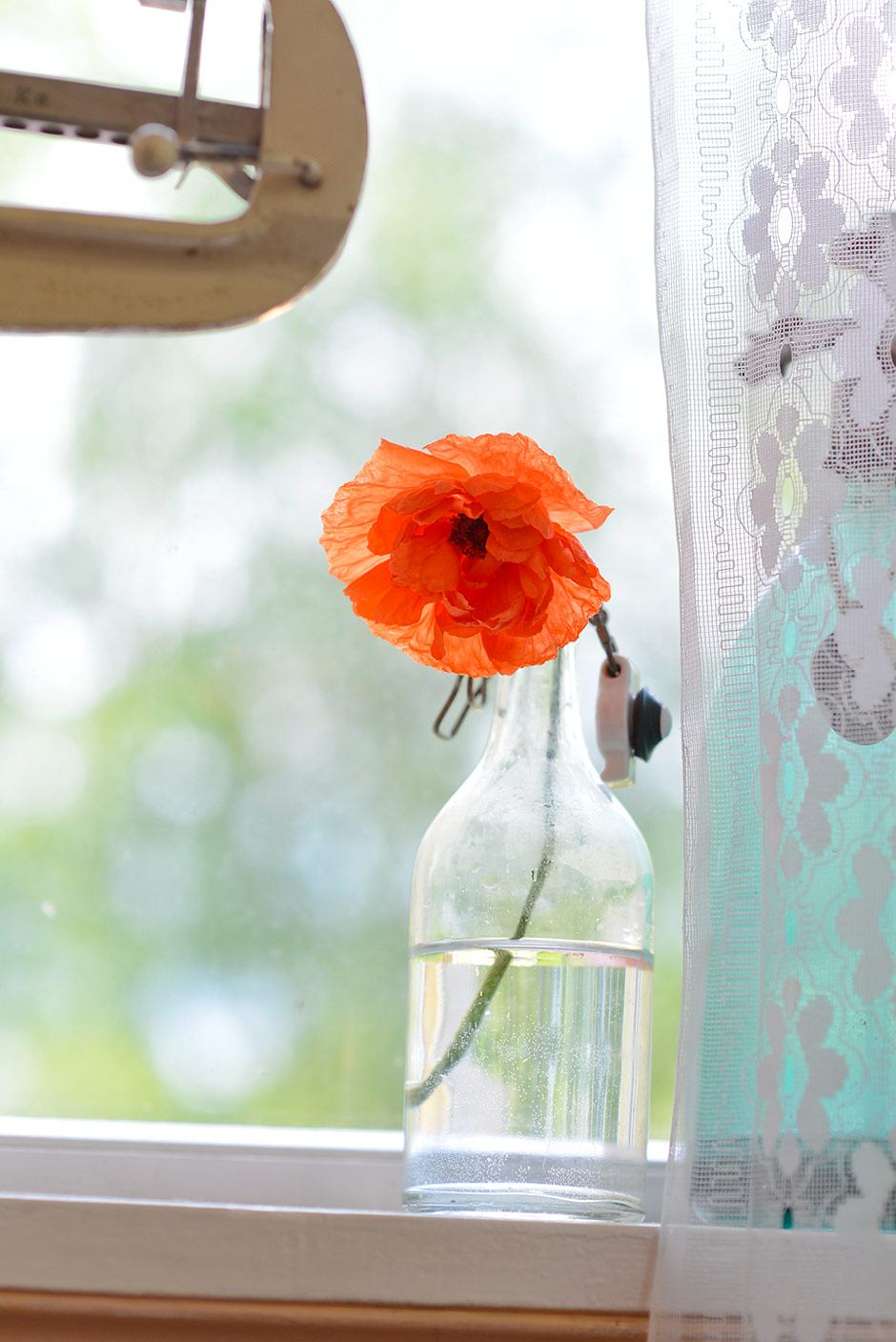 My Favorites: Red Poppies
---
One of my favorite flowers is definitely poppy. We have big, bright red ones growing on our backyard that the previous lady of the house planted. They blossom only for a while but I love them so much anyway.
In Finnish / Suomeksi
Yksi ehdoton lempparikukkani on unikko. Meidän takapihalla kasvaa paljon isoja, kirkkaan punaisia unikkoja, jotka talon edellinen rouva on sinne istuttanut. Vaikka ne kukkii vain hetken (ja maljakossa vielä lyhyemmän, testasin) niin en niitä vaihtaisi pois. En ole raaskinut niitten kasvua myöskään rajoittaa, vaikka kukinnan jälkeen ne jättävät ison aukon kukkapenkkiin. Tänäkin vuonna sateet saivat ne aivan lakoon ja kukintakin tapahtui sikin sokin penkin sisällä, mutta jotenkin niitten väri ja koko tai en edes tiedä mikä saa hyvälle mielelle.