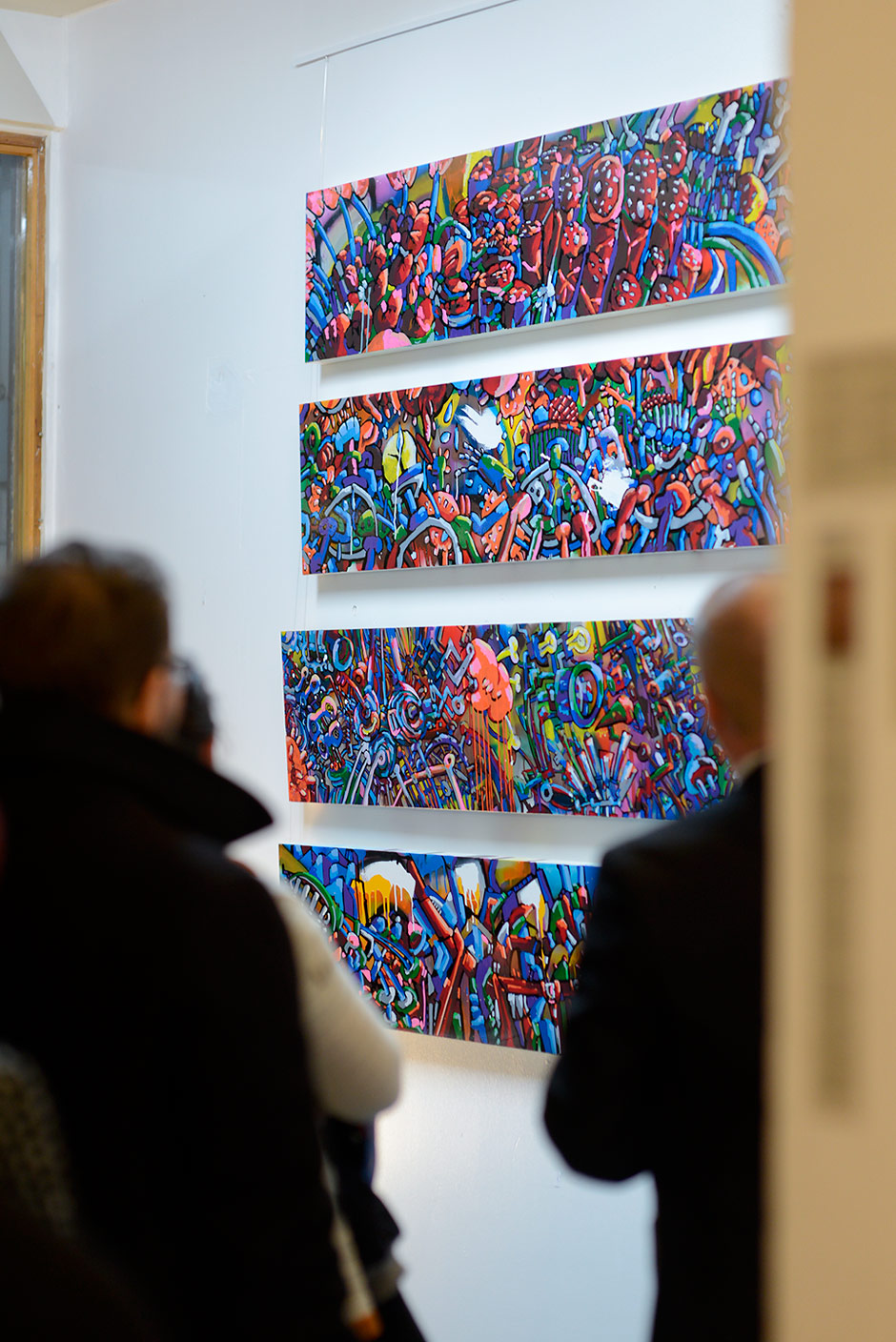 Petri Kulju's Art Show in Galleria Kooma
---
Lately I've been taking my camera out more often. Might as well, since the house is a big mess! Last friday I took the camera to an art show opening by Petri Kulju at Galleria Kooma in Oulu. Galleria Kooma is a combined gallery and work space of Kooma handmade clothing brand.
Ok, so I'm no art critic, I always can't even tell whether Petri's paintings are abstract or figurative. I'll let the pictures speak for themself. But I can tell you I love how he's used color, the paintings were glowing. He's used a variety of media to accomplish that, from furniture and car paint to spray paint, acrylics and markers. And guess where the name of the show, The great adventures of ikea bookshelf comes from? Yup, yup… They are actual Ikea book shelves he has painted. Who would have thought that? I immediately started thinking if we have wall space for another Ikea shelf. Maybe it's time for some decluttering…
Enough of me, take a look yourself!