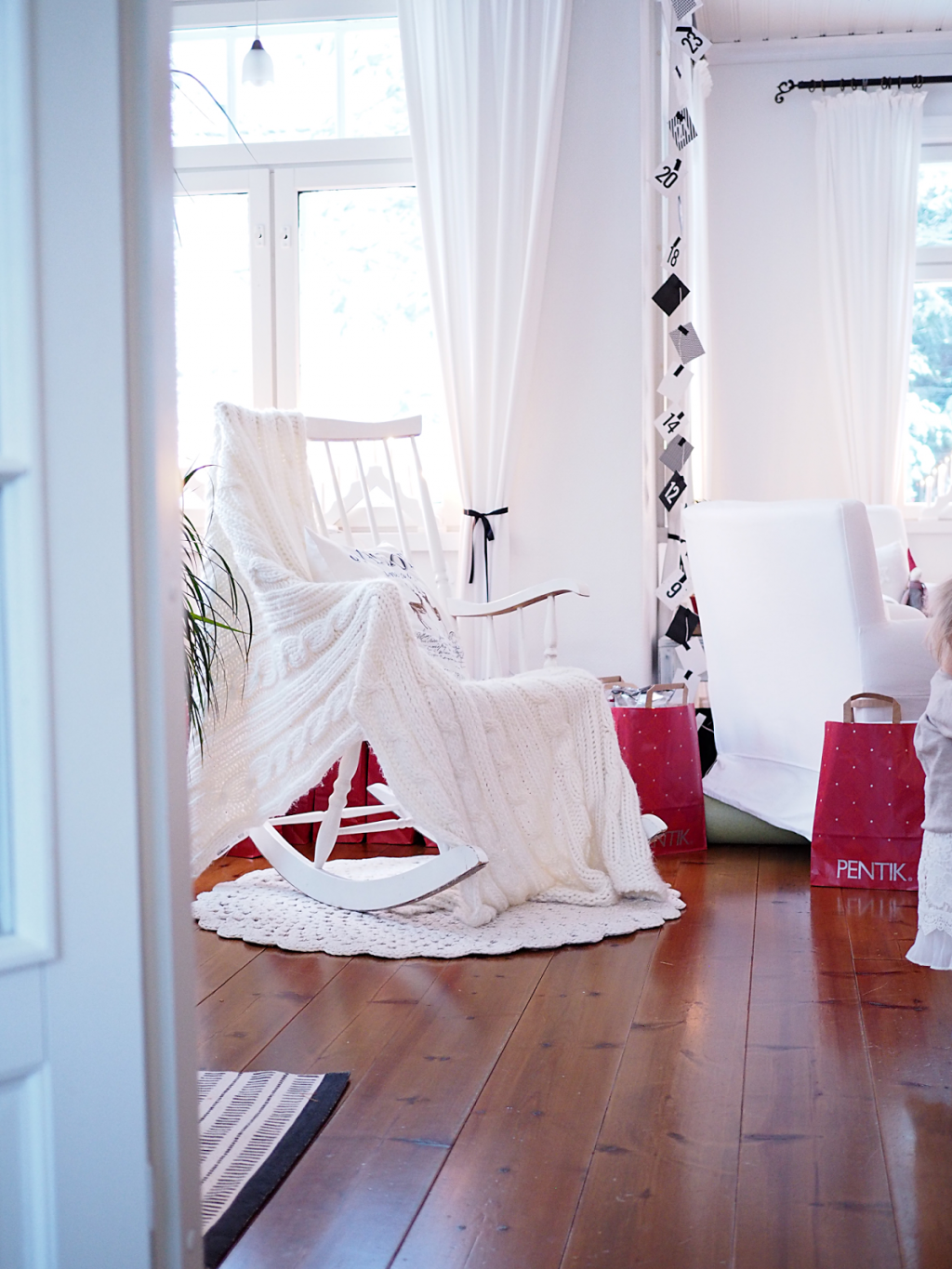 Christmas Party in A Beautiful White Home
---
A week ago I got to attend a Christmas party with my blogger colleagues from POP blogit at the beautiful home of Hansu of Valkoisen kartanon elämää blog. She had decorated her home so wonderfully for Christmas that it inspired me to start preparing for the Holidays as well. Even if I haven't blogged that much lately it's always nice to visit with people with same interests, mainly of course decorating :) And we are all women in pretty much the same place in life, about the same age and with families. So there really wasn't a quiet moment, if you know what I mean.
I fell for that old window as a frame with doilies in the photo below. It would be so easy to make one yourself, too. Either with white doilies or with colorful. Maybe even in all the colors of the rainbow.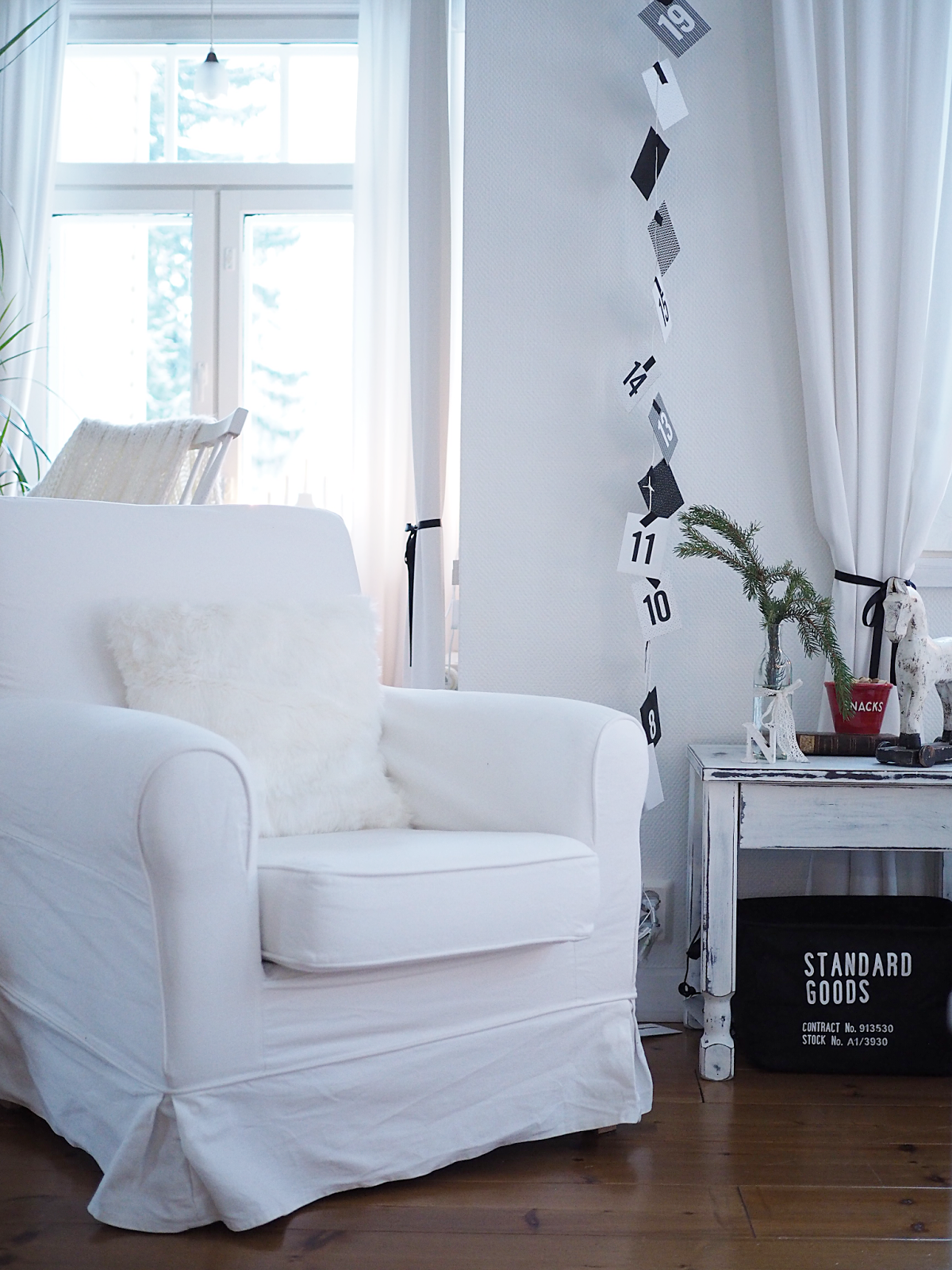 KPhoto: SisustusUnelmia
I also noticed as a blogger I still have room to improve. Seems I'm not so good at photographing other people's homes. While photoshopping I realized I only had close ups! Details are nice for sure, but I thought you'd like to see the bigger picture as well. So I borrowed a few from Johanna of SisustusUnelmia. The first photo is by her also. Thank you Johanna! Good to know fellow bloggers are there to help ;)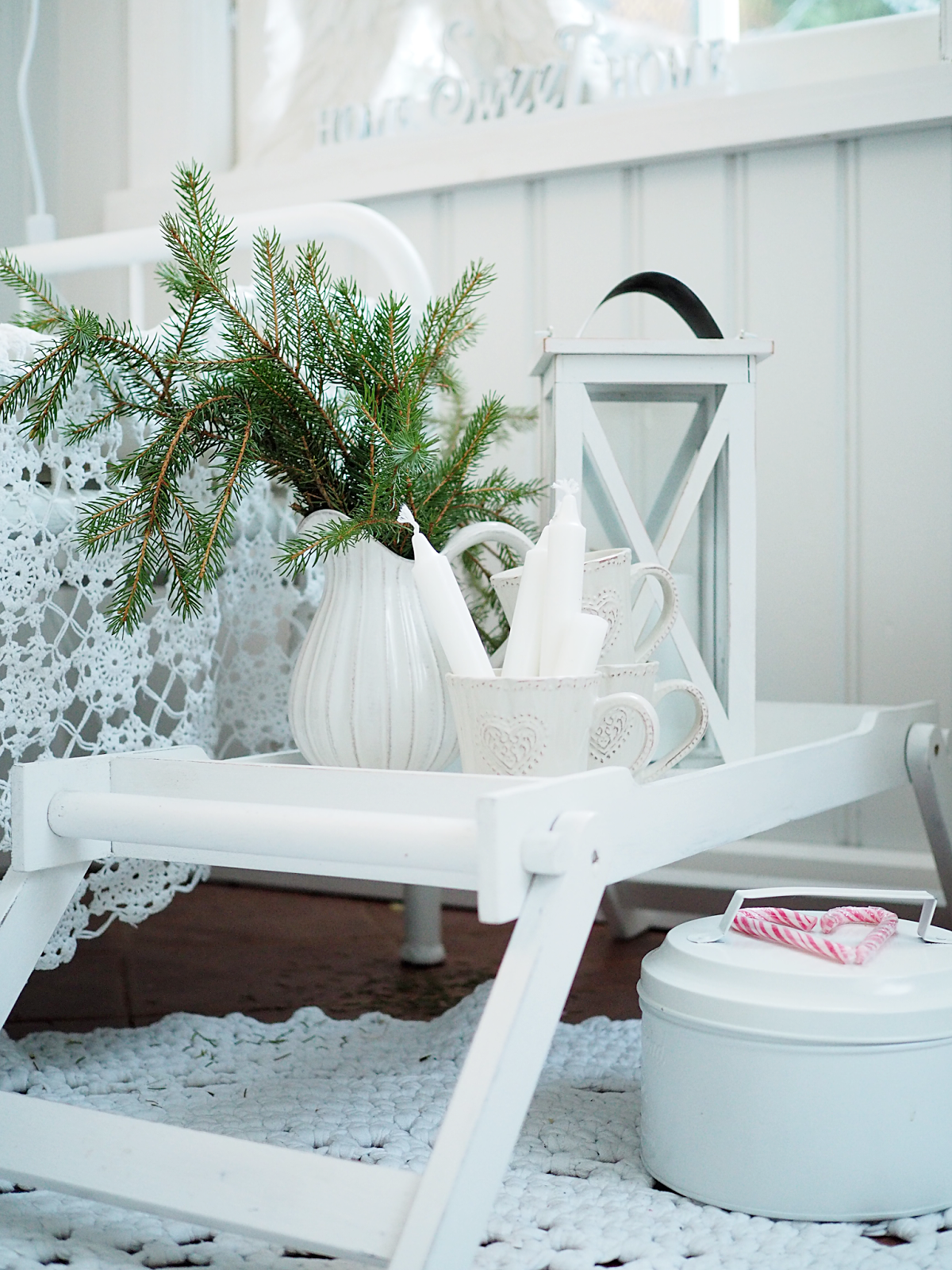 Photo: SisustusUnelmia
Here's a list of all the other bloggers, in case you'd like to get to know more home decor and lifestyle bloggers from Finland and especially the Oulu region.
Elämää tuomipellon laidalla
Hetkiä maalla
At home
Sanatorio
Varvikossa
Valkoista Harmoniaa
Täyttä elämää
Luumutar
Vinttikissa
My life
Näköisiä kulmia
Pieniä hetkiä
Valkoista ja kiekuraa
SisustusUnelmia
We also received little gift bags, thanks for them as well!
Raamiin.fi, A-lehdet, Lovi, Minna Immonen, VaniljaHouse Store, Quriosa Interior, Slöjd Detaljer, Sisustusliike Dreams, Pentik, Sisustus Romantico, Amanda B, Sokos hotel Arina, Amalian olohuone, Mallan makeat, Finnish Design Shop, Mivalli Design, be&liv, Lapuan kankurit