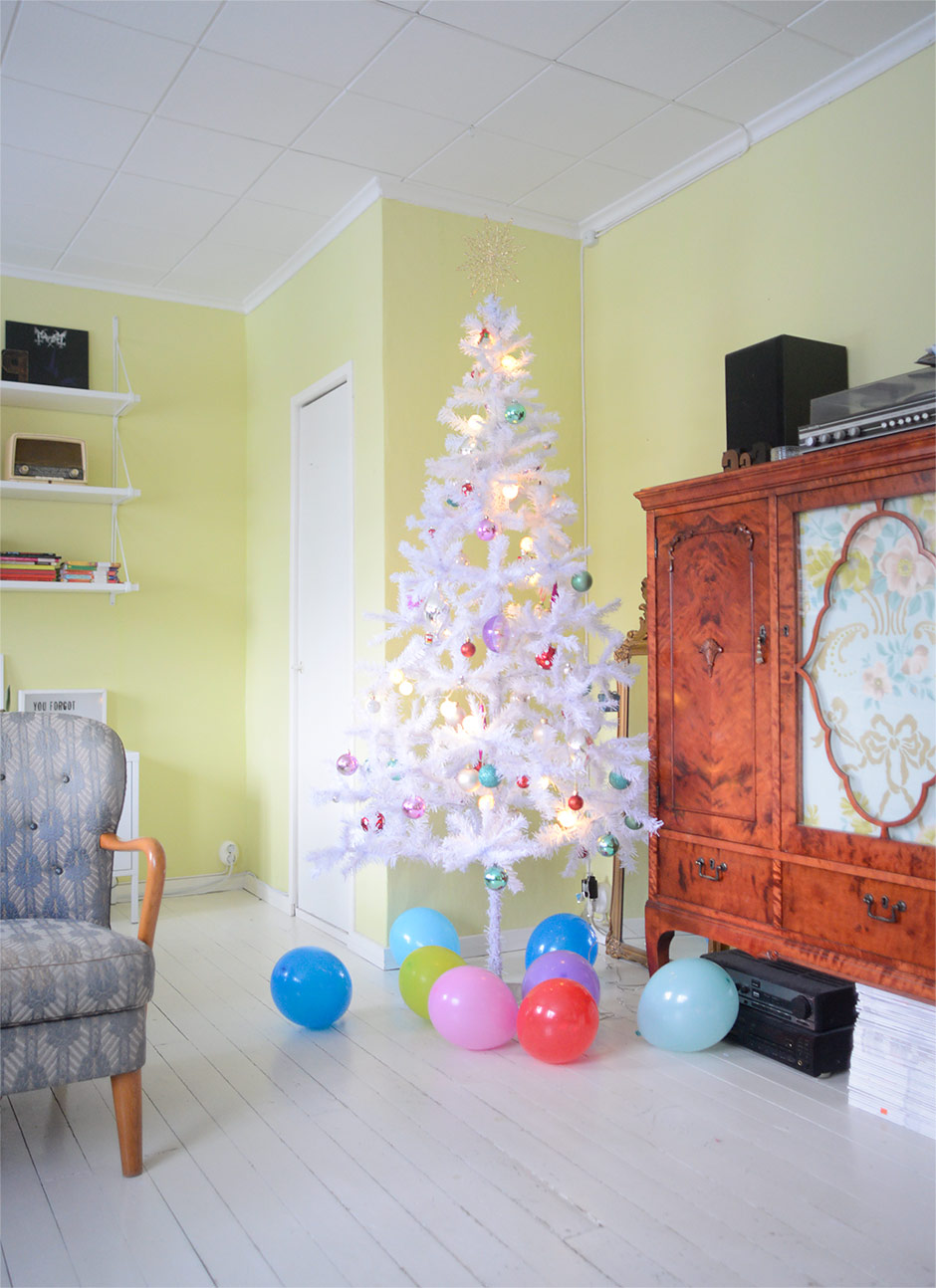 I'm Dreaming of A White Christmas… Tree
---
For several years I've tried to negotiate with the husband over the color of the Christmas tree. It goes something like this.
2012
Me: Could we have a white Christmas tree this year?
Husband: No.
2013
Me: How about this year?
Husband: No way.
2014
Me: Now?
Husband: Nope.
This fall I finally decided to put my foot down and end his tyranny of Christmas trees. I simply told him we ARE having a white tree.
Surprisingly he said ok.
So here it is, my first white. It's not as nice as I imagined, I initially thought it's missing half its branches. But it's still the prettiest tree I've had. I love how the pastel ornaments pop against it, as they're not drowning in dark green. And my precious Sonny Angel ornament (have you heard too much of it by now??) looks so beautiful.
Here's one more of Sonny. You won't be seeing him again, this year at least…