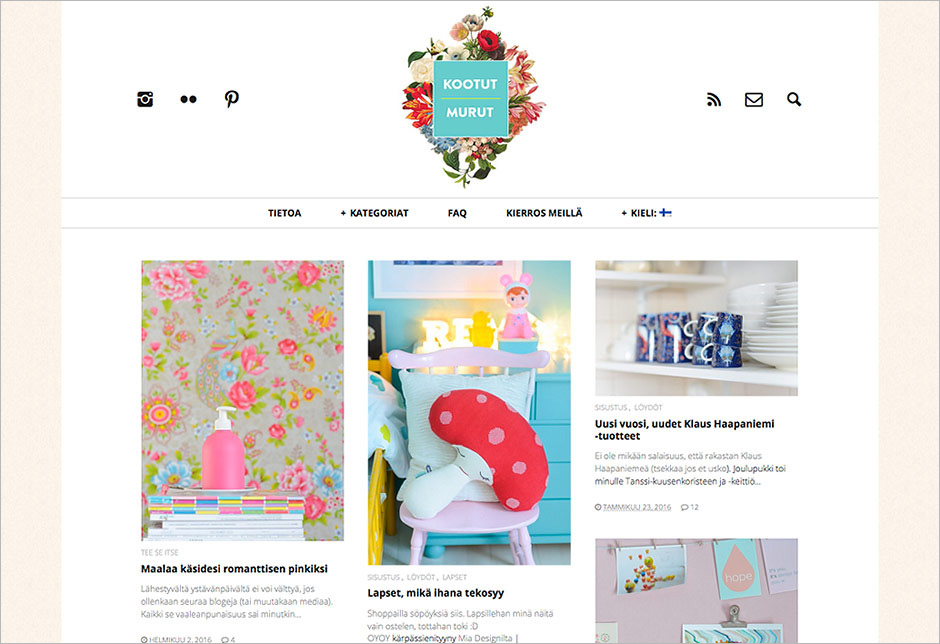 Separate Language Versions for Finnish And English
---
I finally managed something I've meant to do for ages – separate language versions for the blog for Finnish and English. From now on all the post will be bilingual, but Finnish text won't be at the end of the post like it used to, but as a separate page. I'll change the older posts as well, but it's still in progress.
I hope the change will help readers navigate through the blog easier, Finnish readers especially since they don't have to scroll to the bottom of the post anymore, but international too, because there won't be a long foreign text block anymore.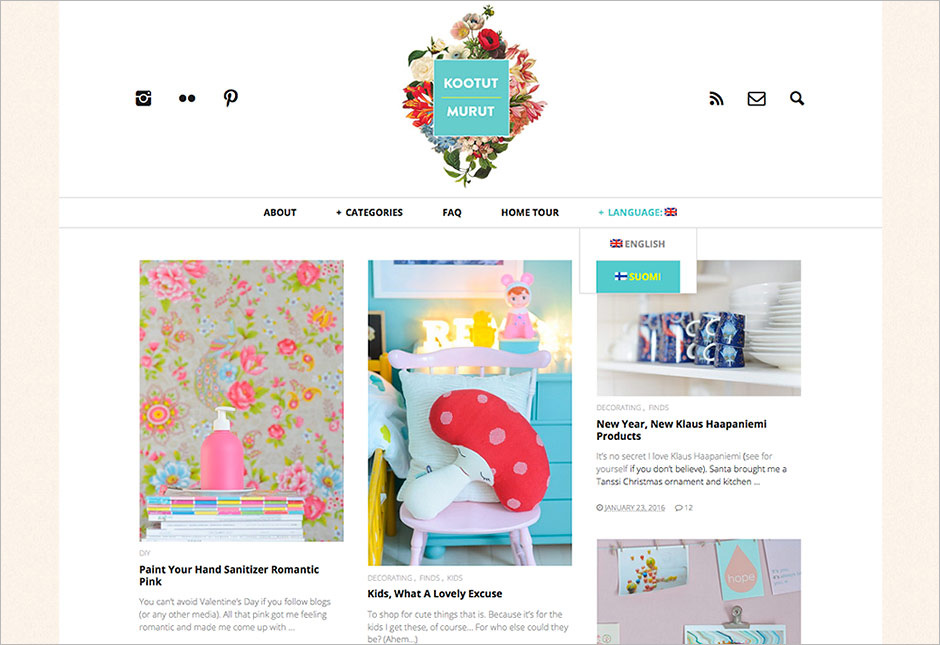 The site should automatically detect your language. In case it doesn't you can switch languages in the main menu. On mobile phones and tablets it can be found under the "hamburger", photo below.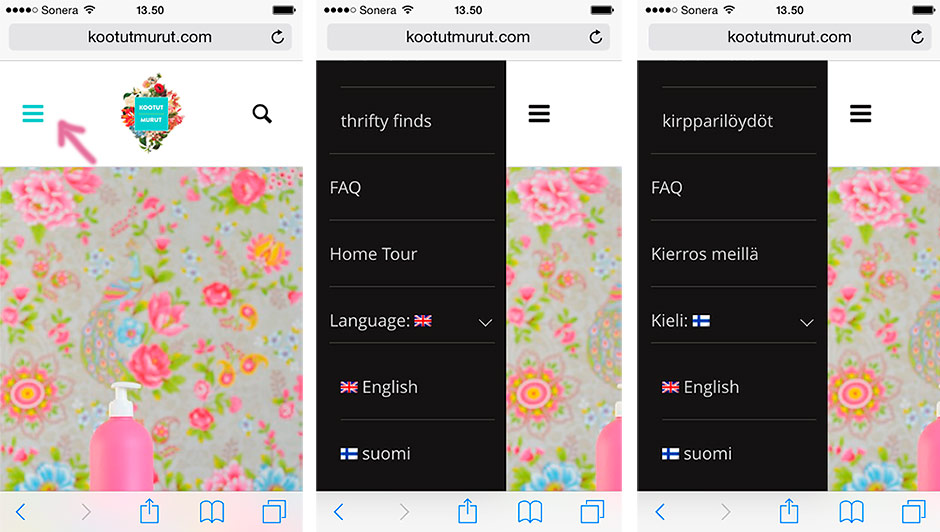 What do you think? If you find something's not working, please comment or email me and I'll try to fix it.