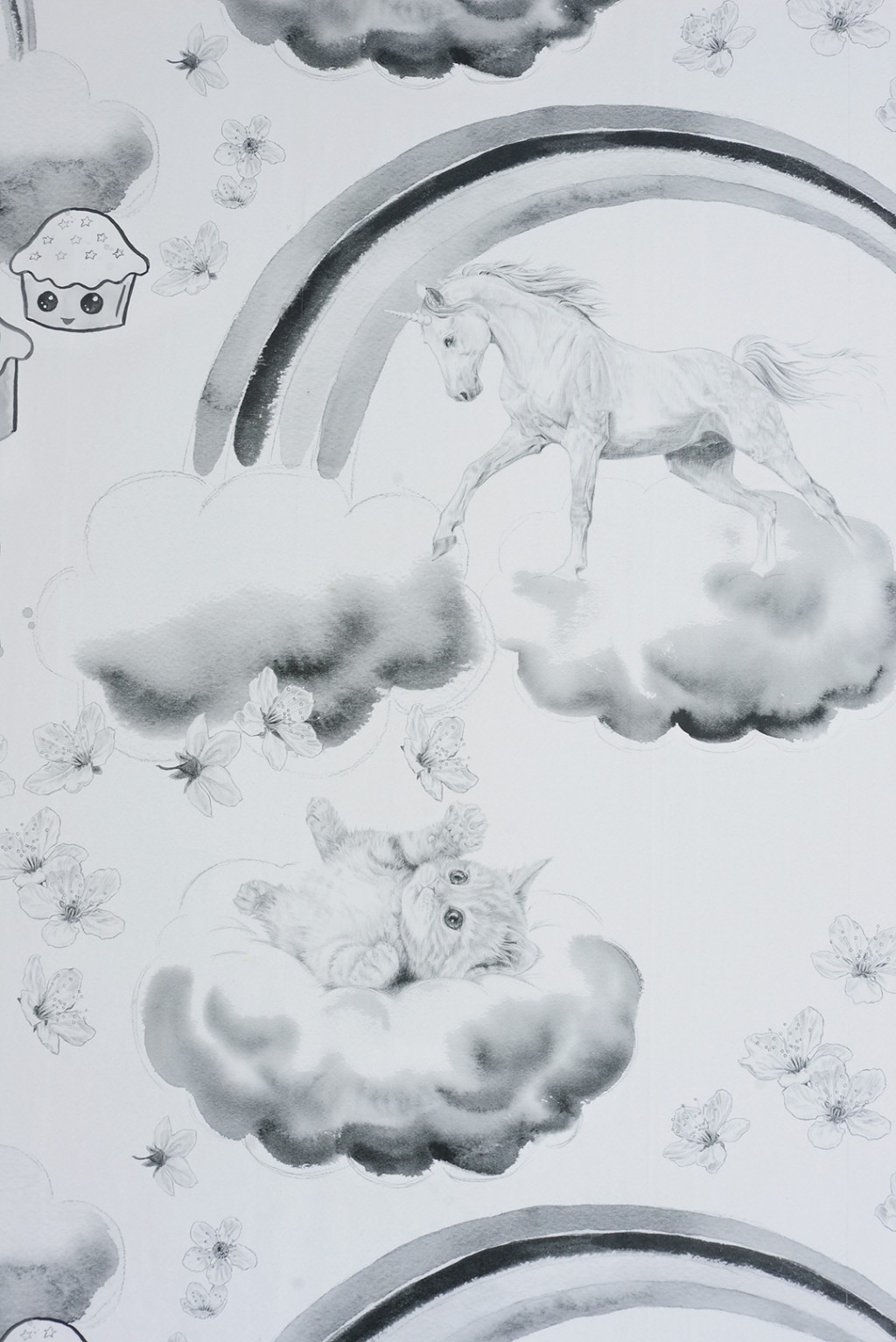 My Wallpaper Up Close And You Still Have Time to Vote
---
A neighbor visited and told me I should take close ups for the blog of the wallpaper I designed. Since I'm always the one to listen to (wise) advice, here you go. She said from the previous photos you couldn't see how great the quality of the print is. I must admit I was positively surprised and impressed at the quality myself as well. The wallpaper actually looks like I drew it straight on the wall.
The voting for the wallpaper design competition ends tomorrow and I would really, really appreciate if you took the time and voted. I worked so hard for the design. The winner gets a trip to Paris Design Week next fall, although I'm not sure I would have the courage to travel! Last night was the first time ever I was separated from my youngest baby boy, yaiks! (Actually he's not so baby anymore, he's 1,5 years…) It was the second time I spent the night away from my older boy, 4 years old. First time was when I was giving birth to his little brother…
Anyway, you can vote here. It just asks your favorite and in the text box below for your reason why. Thanks in advance!