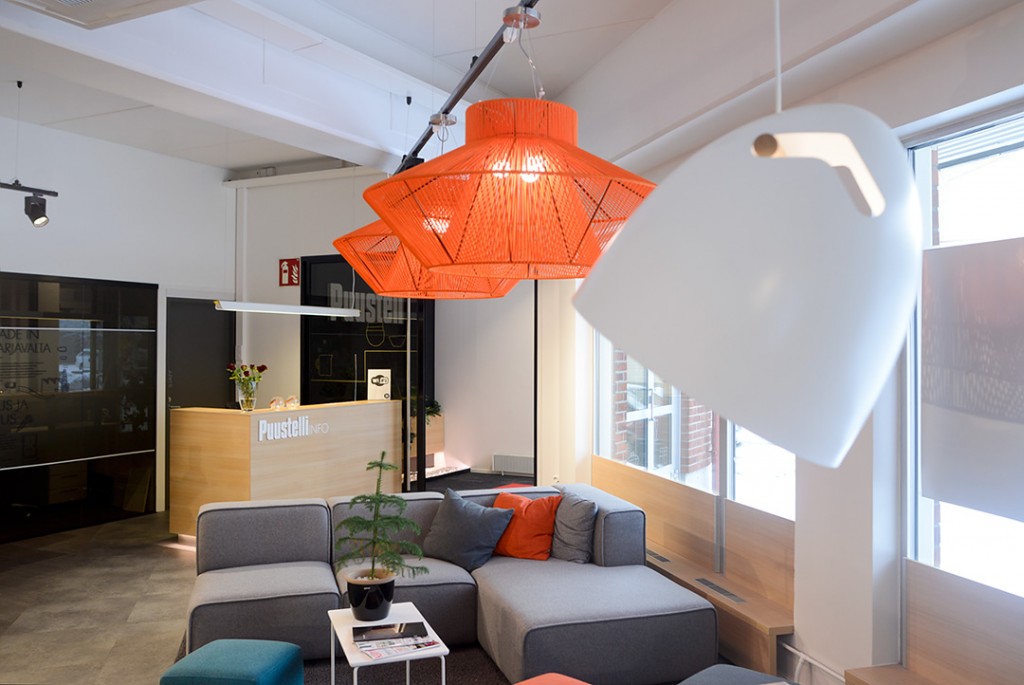 Puustelli Miinus And Visiting Puustelli Showroom
---
I got to visit Puustelli store and showroom in Oulu with my blogger colleagues to hear about what's happening in the kitchen world. The store was recently redesigned by dSign and I must admit it spoke to the secret minimalist in me.
Our kitchen is mostly made from recycled materials (you can see the building blocks here), but if we were to remodel it now, I would definitely consider Puustelli Miinus. The name Miinus comes from reducing the environmental impact. The carbon footprint of materials is smaller, they are recyclable and reusable, and most of materials are transported within a radius of 300 kilometers. For example the kitchen in the photos below is made of Finnish birch.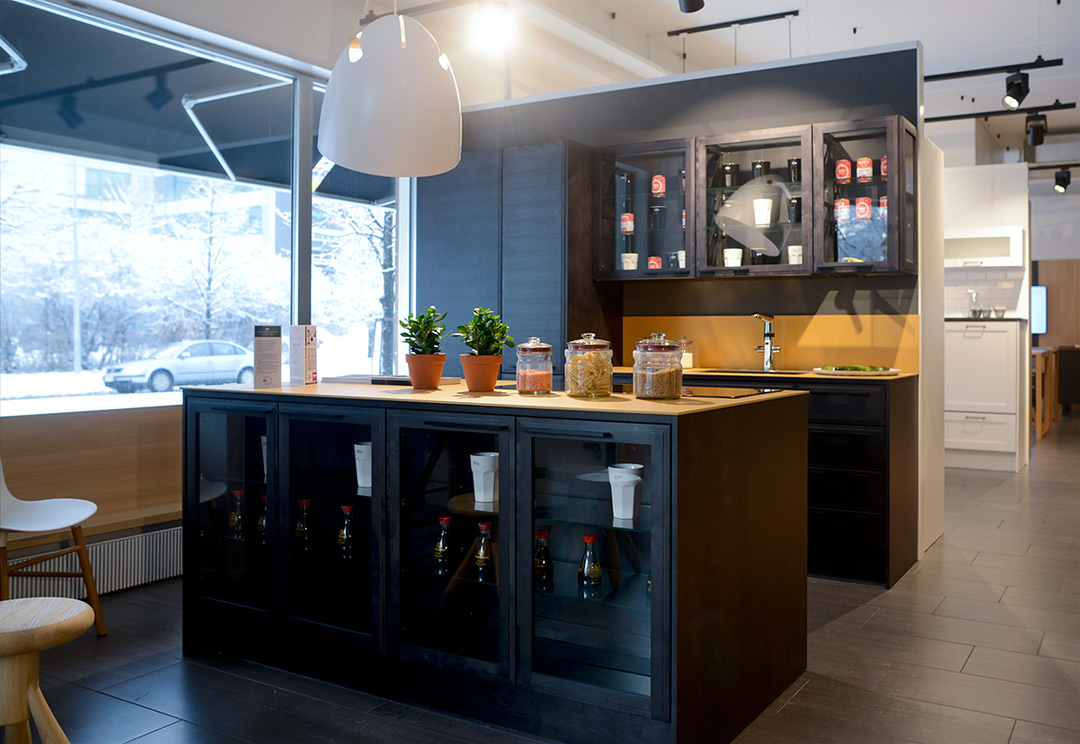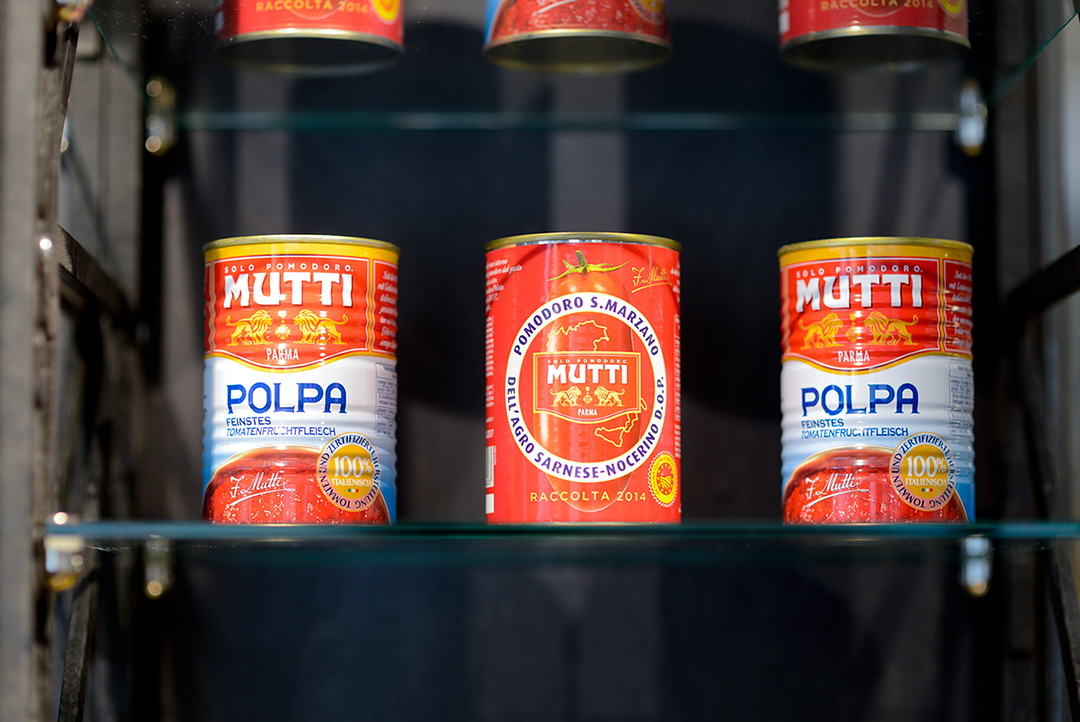 There was one Miinus kitchen on show, the rest were from the regular collection. You can get Puustelli Miinus in Finland, Sweden and United Kingdom at the moment.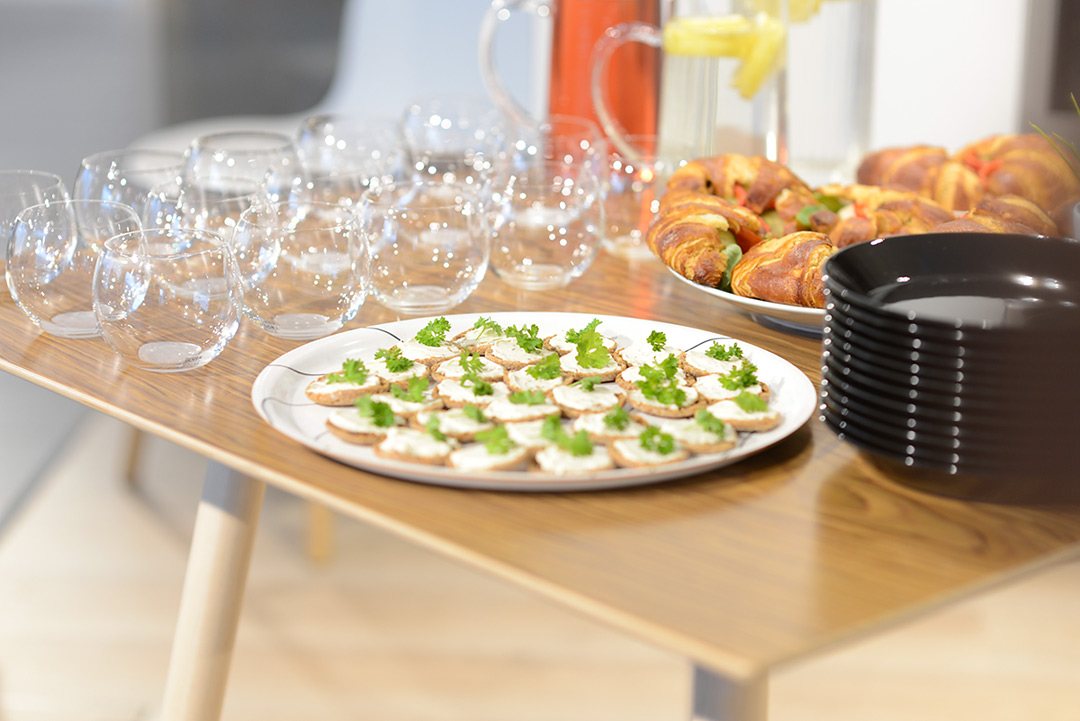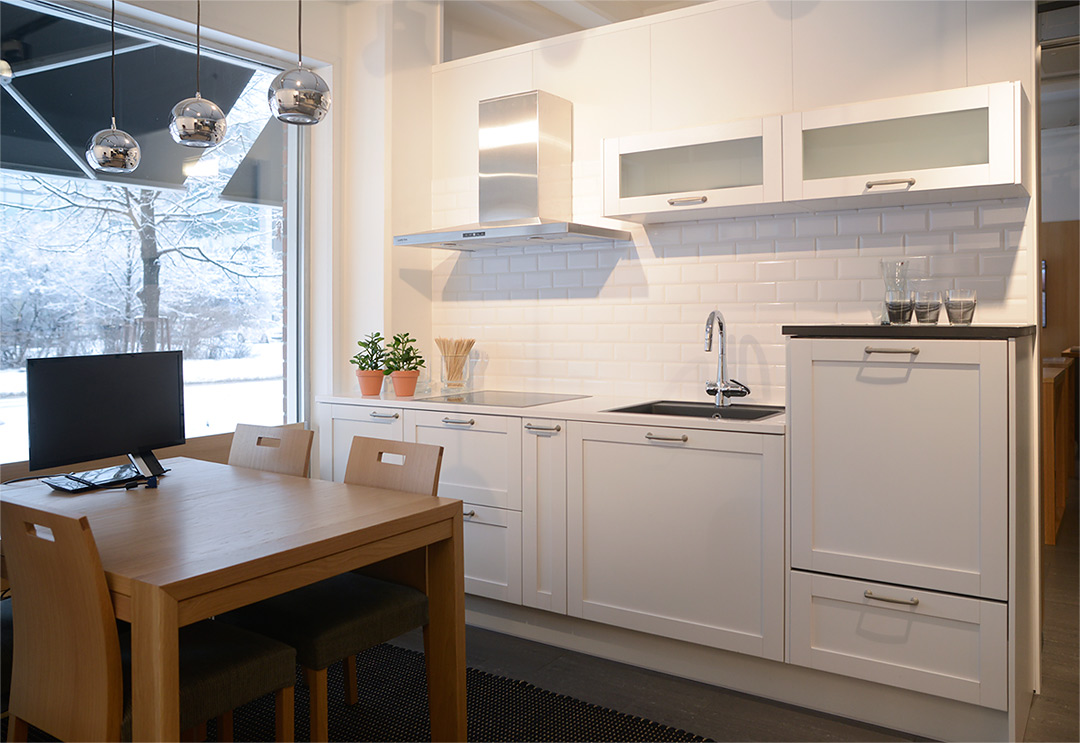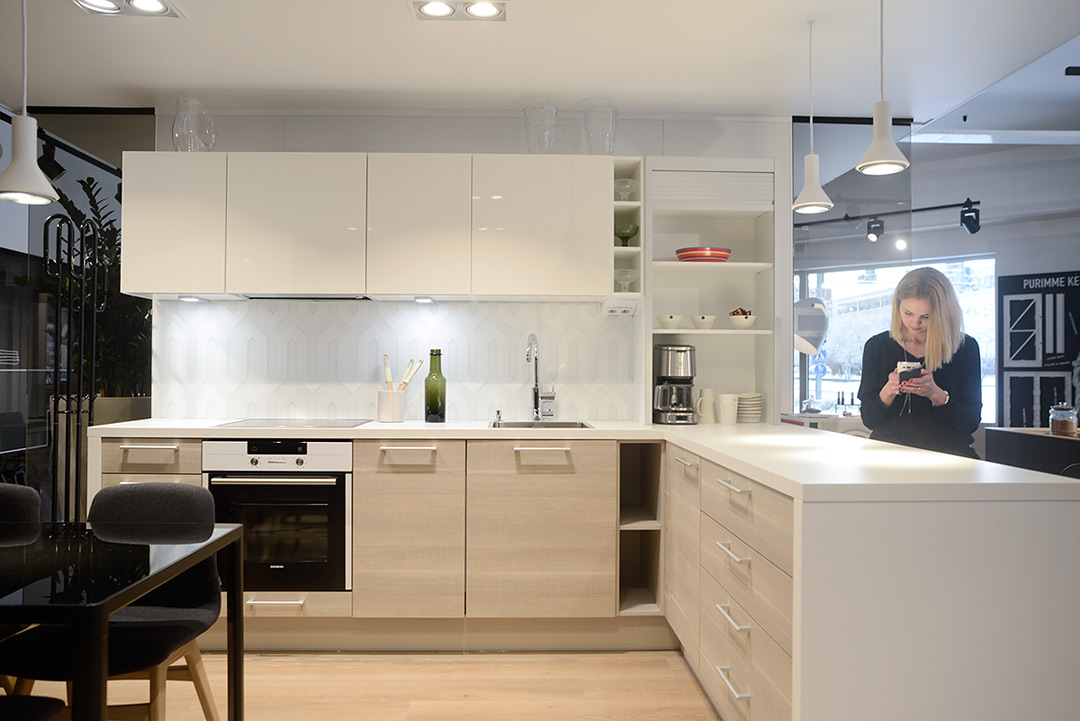 We also heard about latest kitchen trends. In Finland it's pretty much about white, and also neutrals and shades of gray. I've read many trend forecasts saying colors will replace the all-white interior in 2016, but I'm doubtful. Haven't they said that for a long time already? Especially in the kitchen trends change slowly since they are long term investments. It's easier to change your cushions than your cabinets. Although I've taken the other road and went against all advice by choosing colorful tiles for both kitchen and bathroom :D