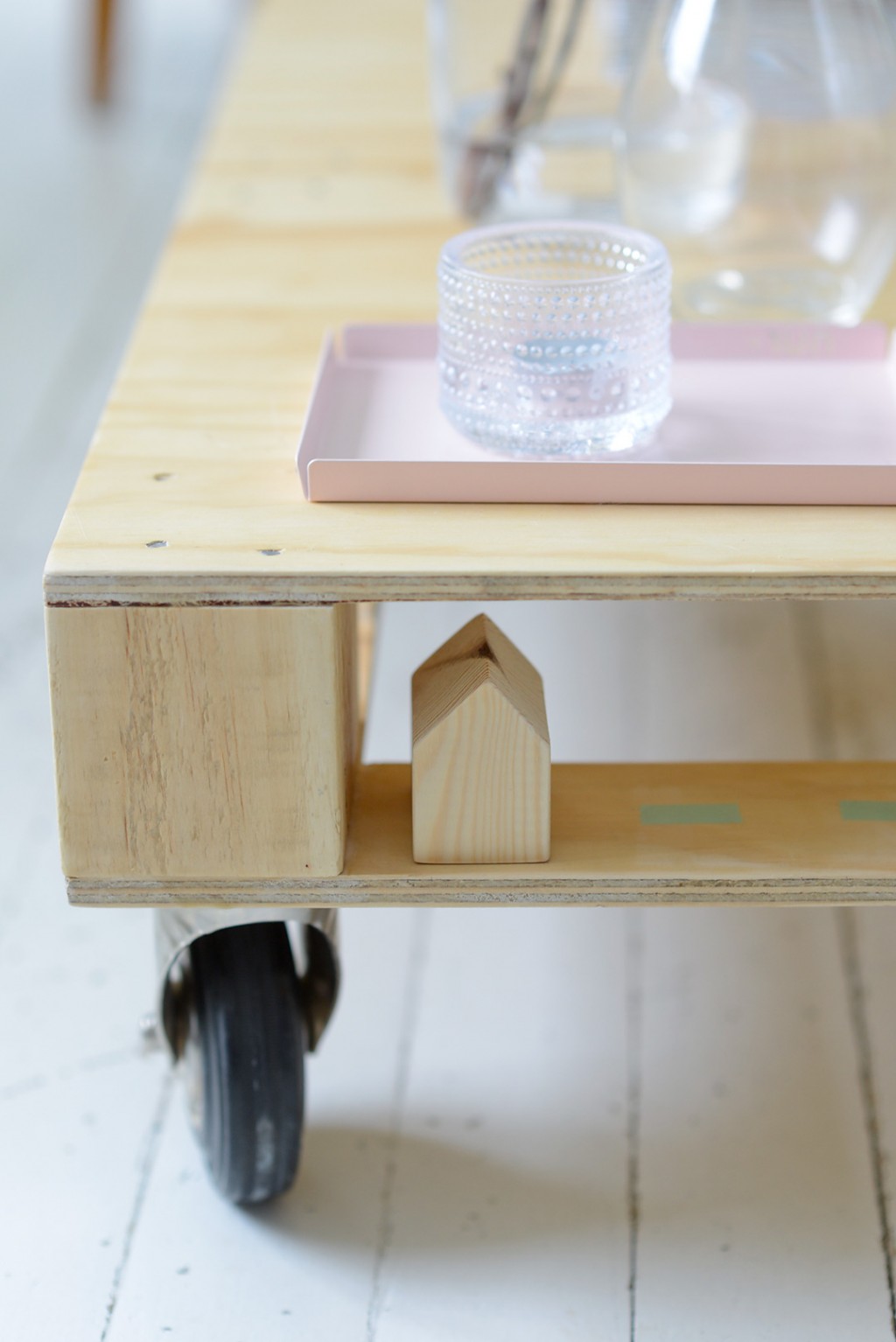 Making A Wooden House And A Tiny Road
---
As we were switching the coffee tables, my son complained that there's no road for his toy cars on the new table. On top of the old army surplus trunk that served as coffee table before there were narrow wooden bars on each side, obvious streets for a 4-year-old with his toy cars. I suggested we make roads on the new table as well. With washi tape it was super fast and easy to mark the lanes.
You can make the road on other places too, in case your coffee table has a more sensitive surface. For example on the floor of the kids room. Washi tape has less glue than normal clear tape, it's more like painter's tape. We didn't have black or gray tape (surprise…) like my son would have wanted, but pastels did the trick as well.
It didn't take long for my boy to realize the road needs a house. So he made a little wooden house together with Panu. I love how he wants to make things himself. Panu sawed and he helped sanding. It only took them 20 minutes to make. It's amazing how you can make something so meaningful – for yourself and for your kid – in such a short time.
Well, short and short…. After shooting this he's already painted and decorated the house and wants to make five more!