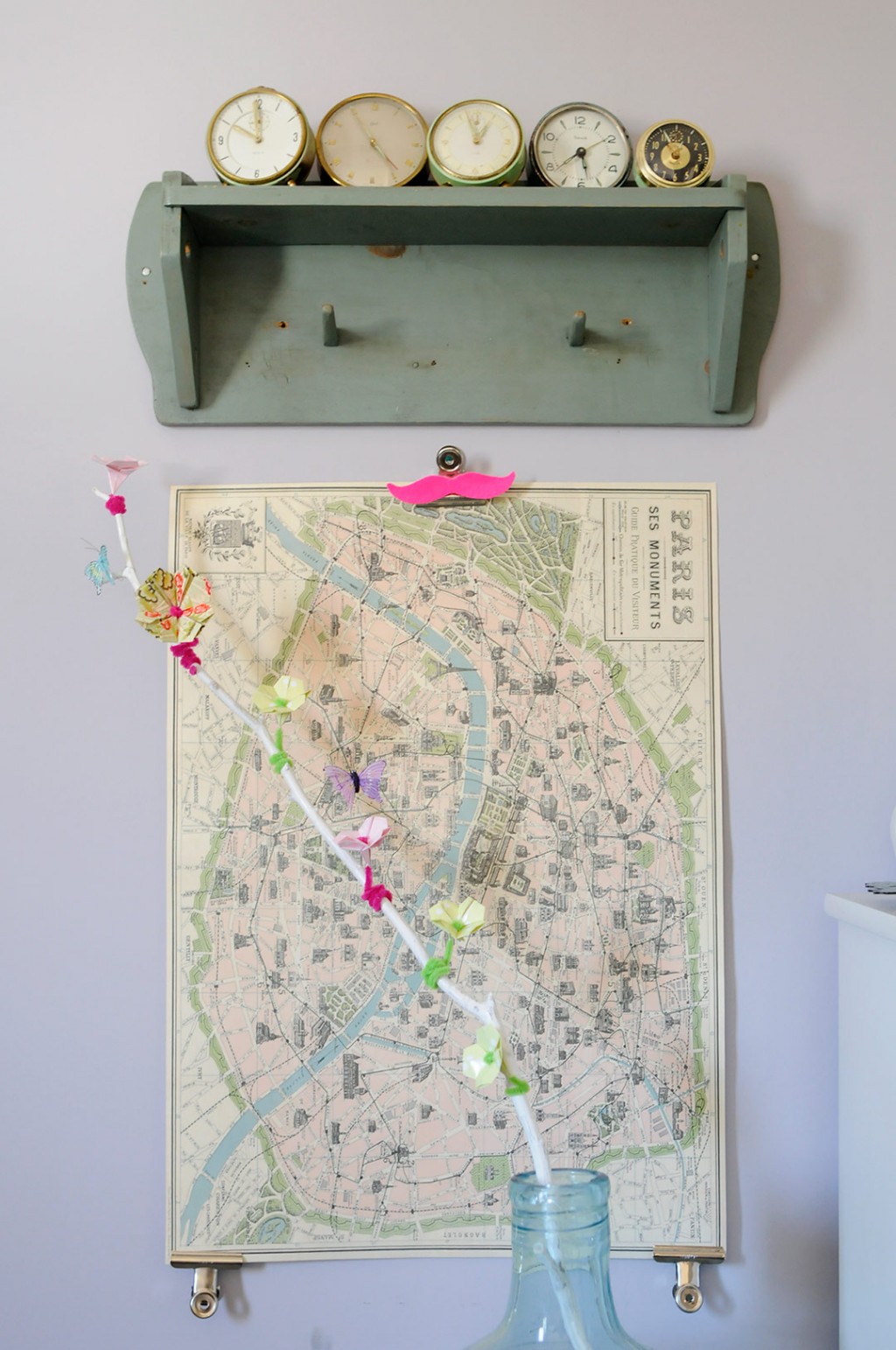 Time Travel in Our House
---
I was going through old photos of our house and inspired by Anki I decided to make a blog post of them. We've lived here since November 2008 and been renovating about the same time. First thing we fixed was the bedroom (above) and second the foyer, photos below. I won't post before&after photos of the renovation here, as I've already done so for example here. I thought it would be interesting to see how our decorating style has changed over the years – or has it?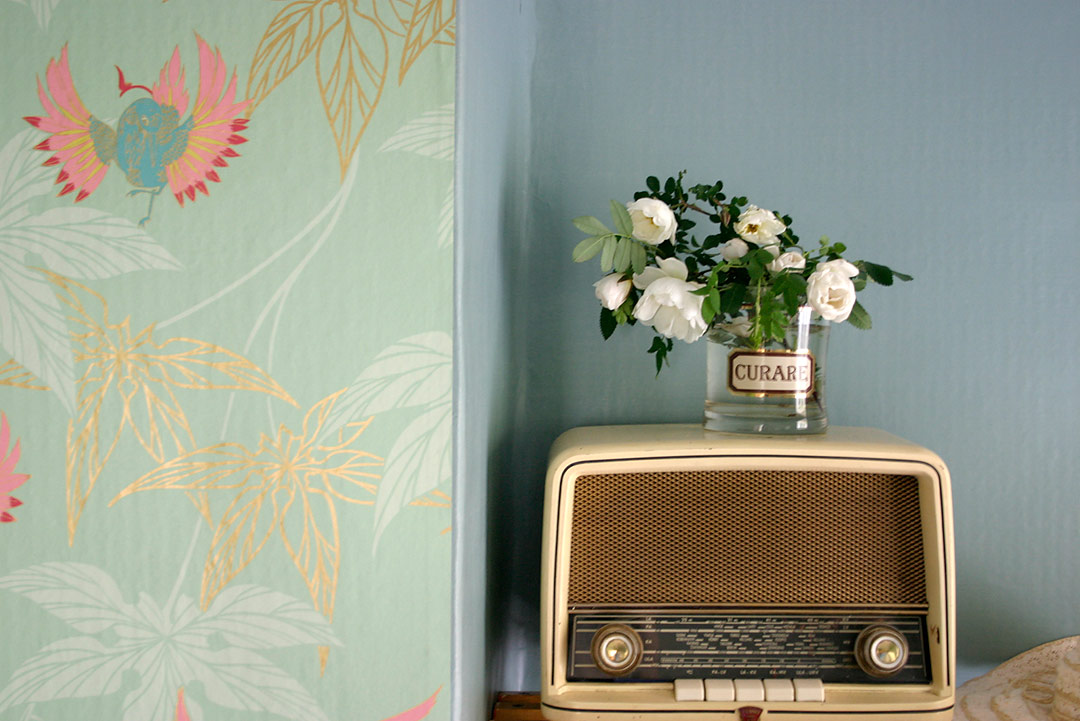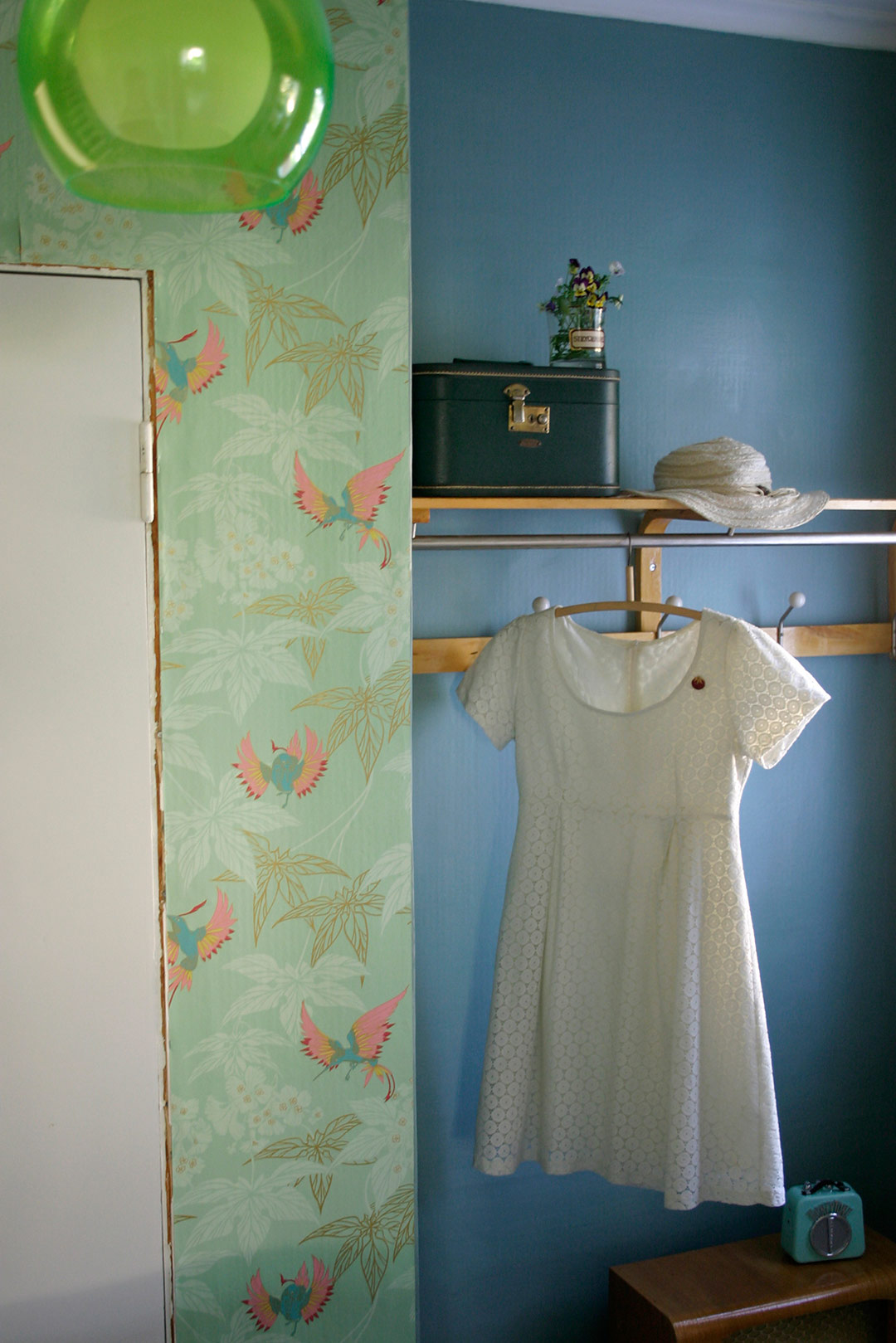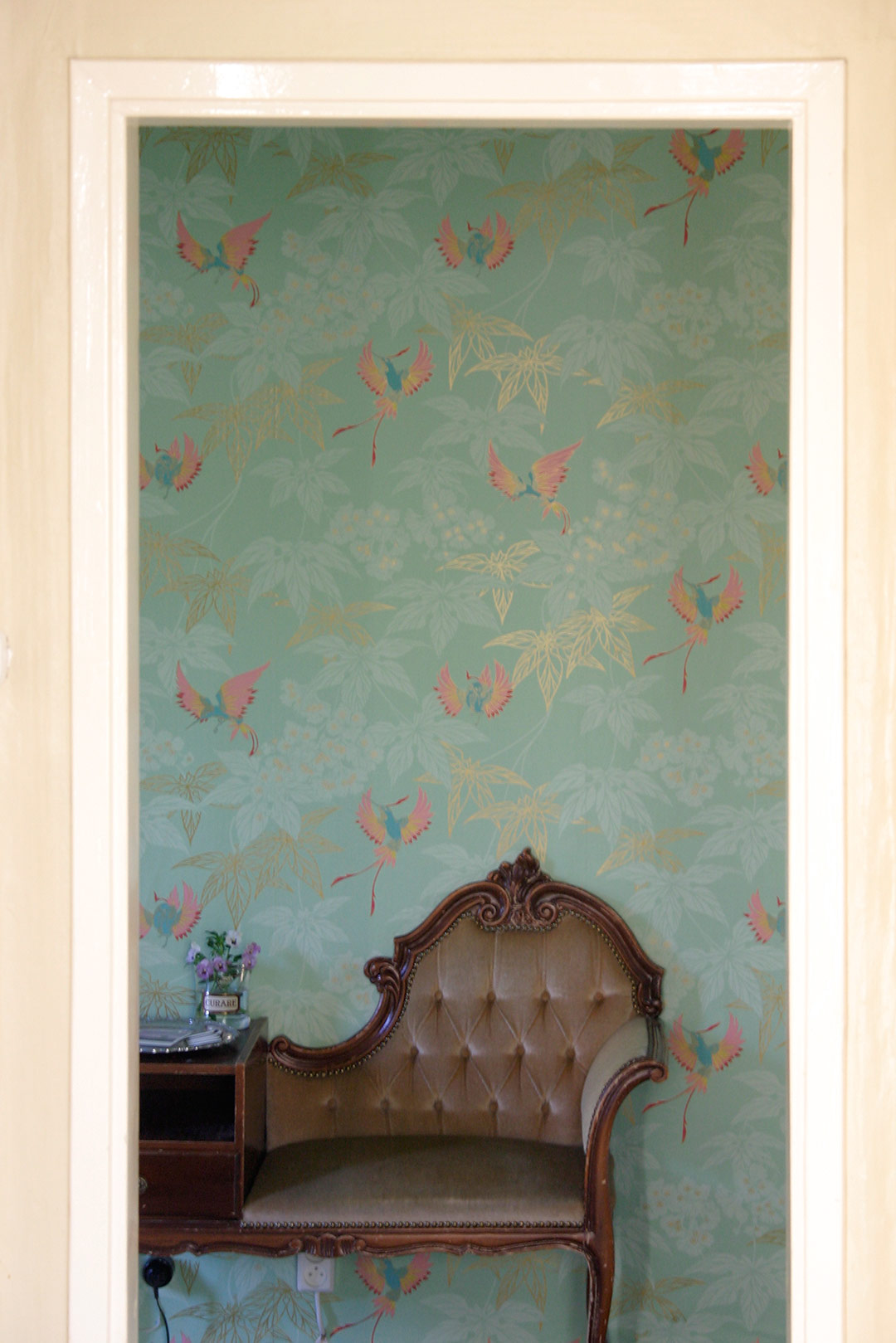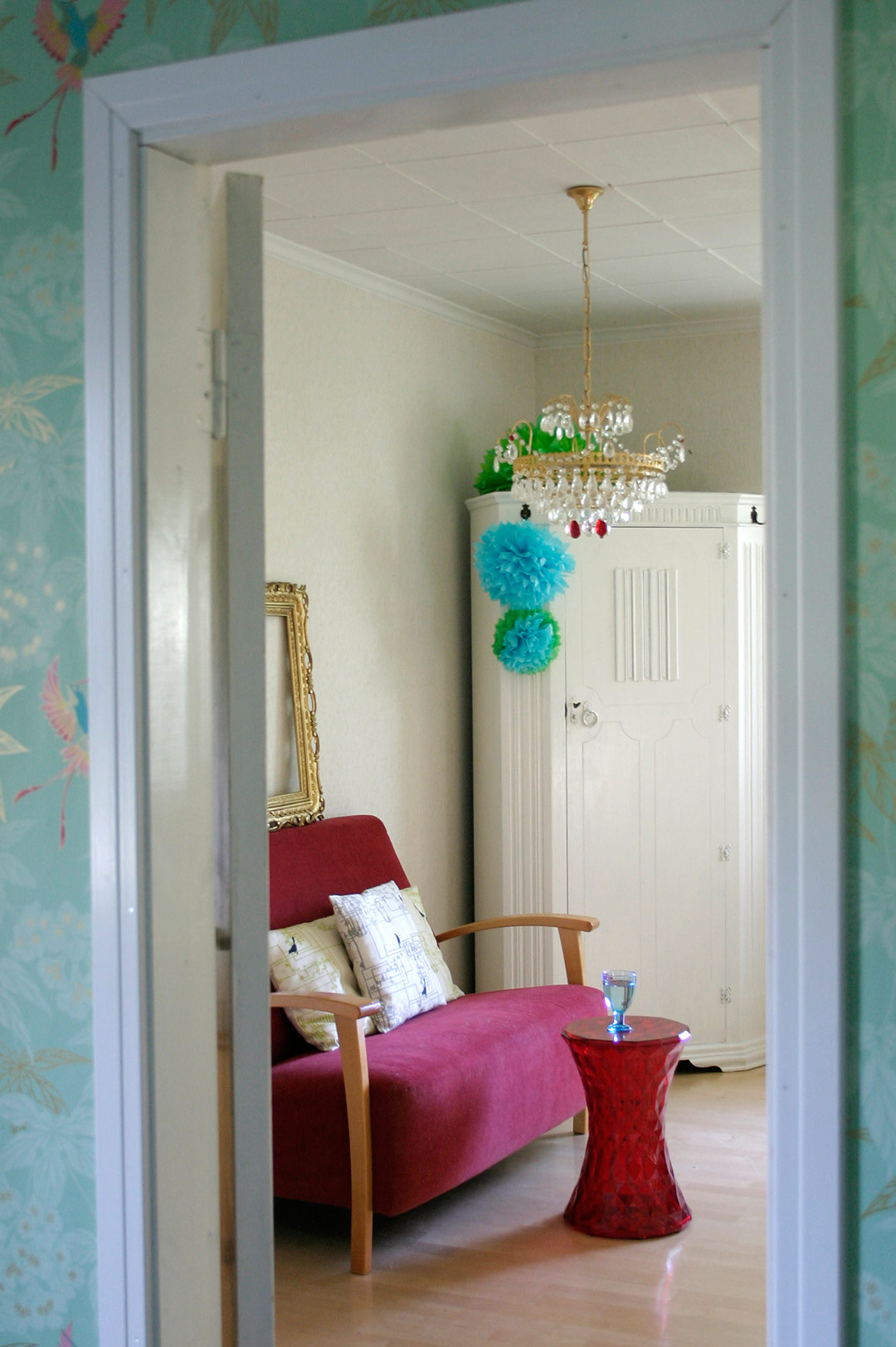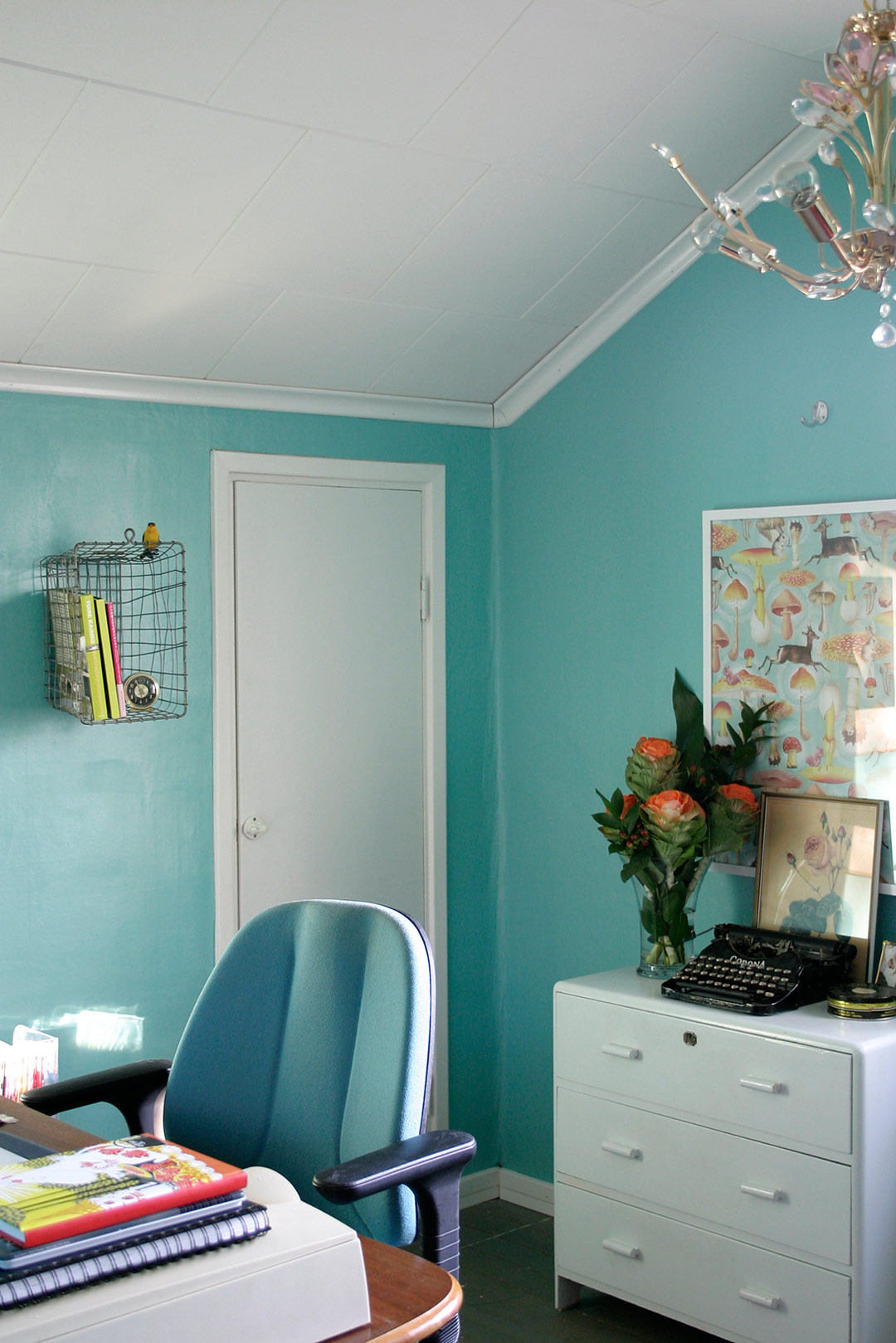 The turquoise color scheme has obviously been present since the beginning. Above left is a view from the foyer to the living room, before the living room was renovated. Above on the right and below you can see my previous home office that was renovated in 2009. Now the home office is downstairs and this room serves as the kidsroom. Although the colors are pretty similar I think I liked darker and more dramatic tones then, even more decorative. Now I'm more into pastels and cute stuff.
Before we also would go thrifting almost weekly and our house was mainly decorated with flea market finds. Now we don't go very often, it seems like such a hassle with kids. And when we do, I find mainly kid's clothes and toys. Perhaps that's a hobby we should revive.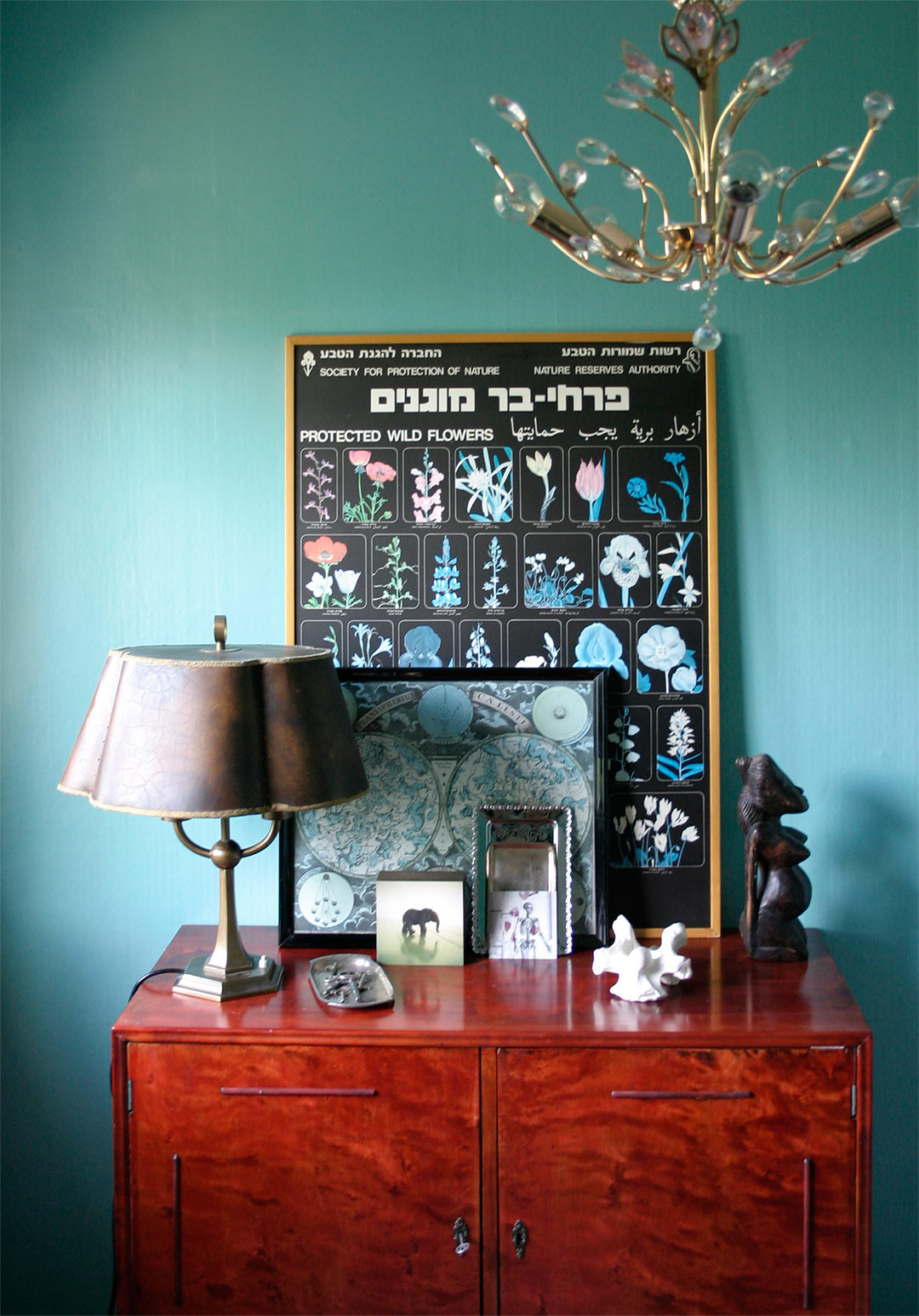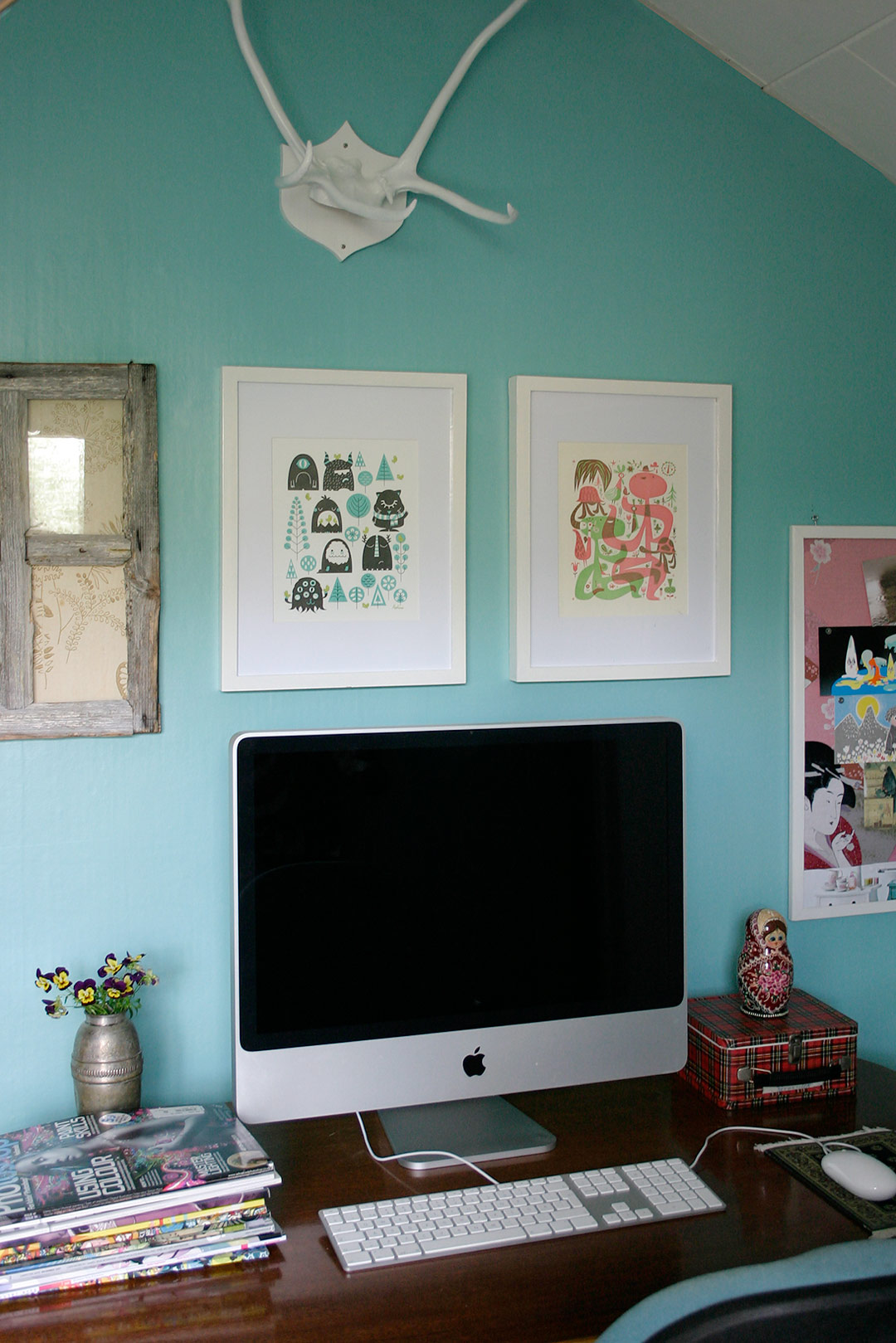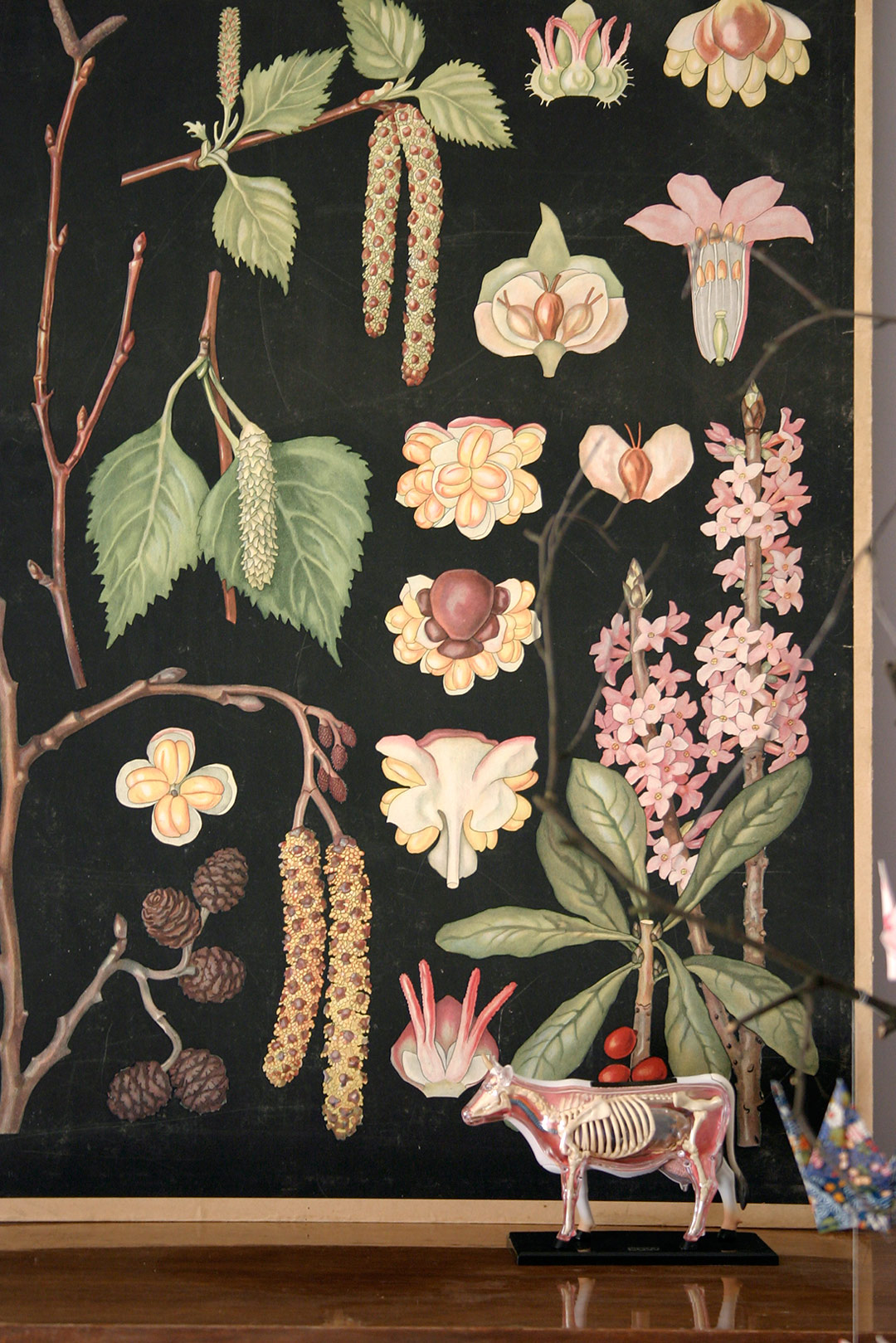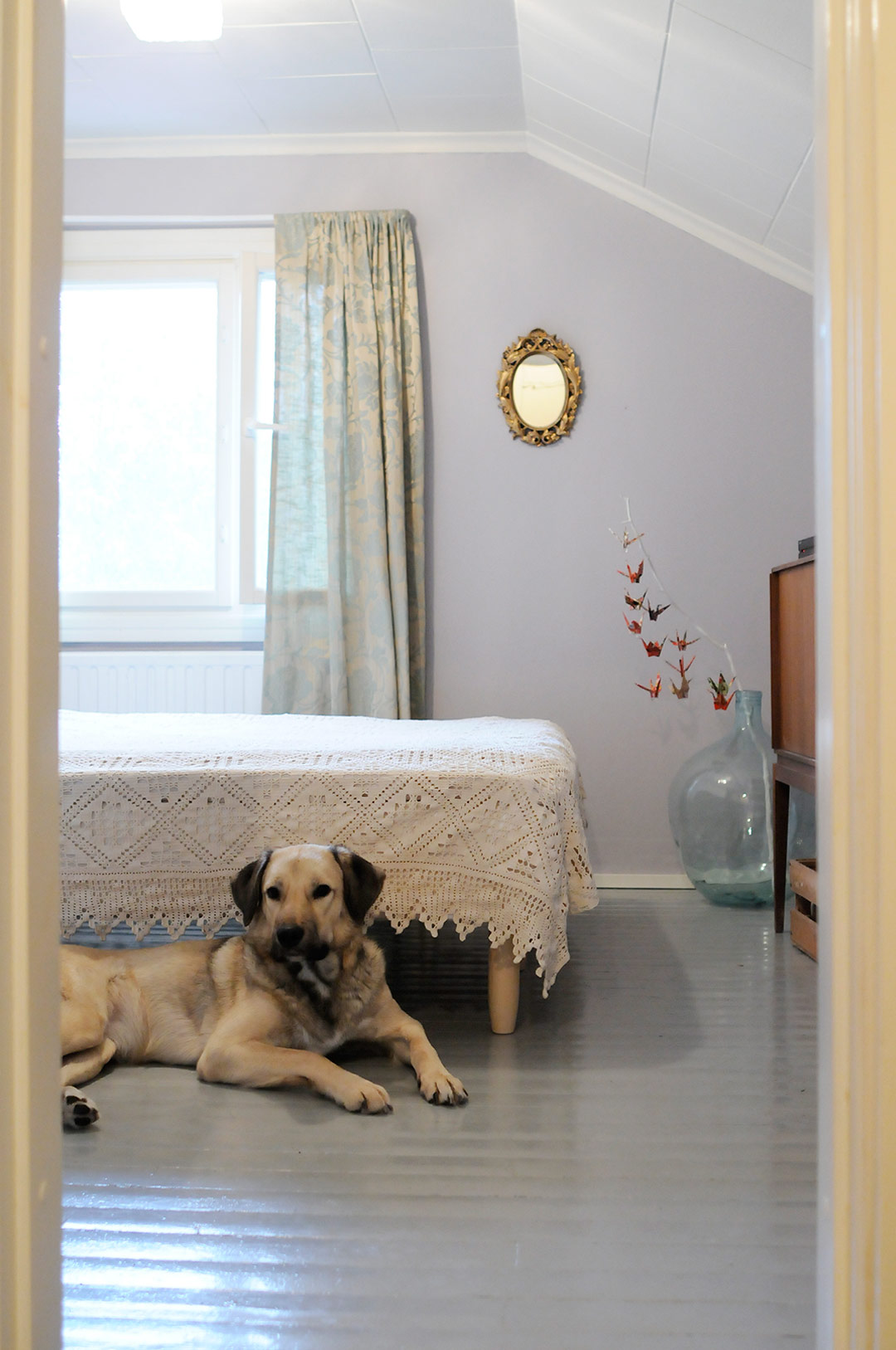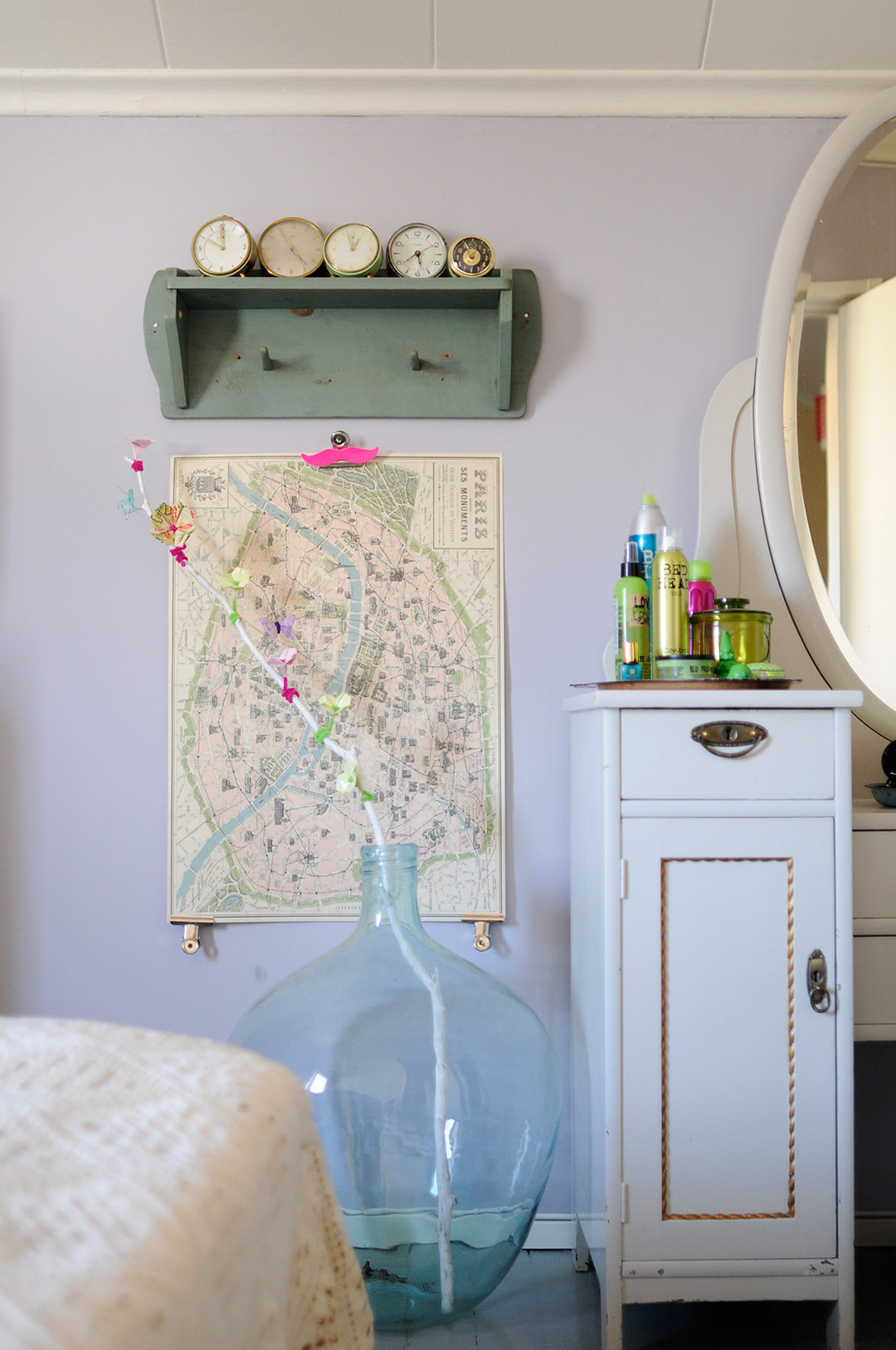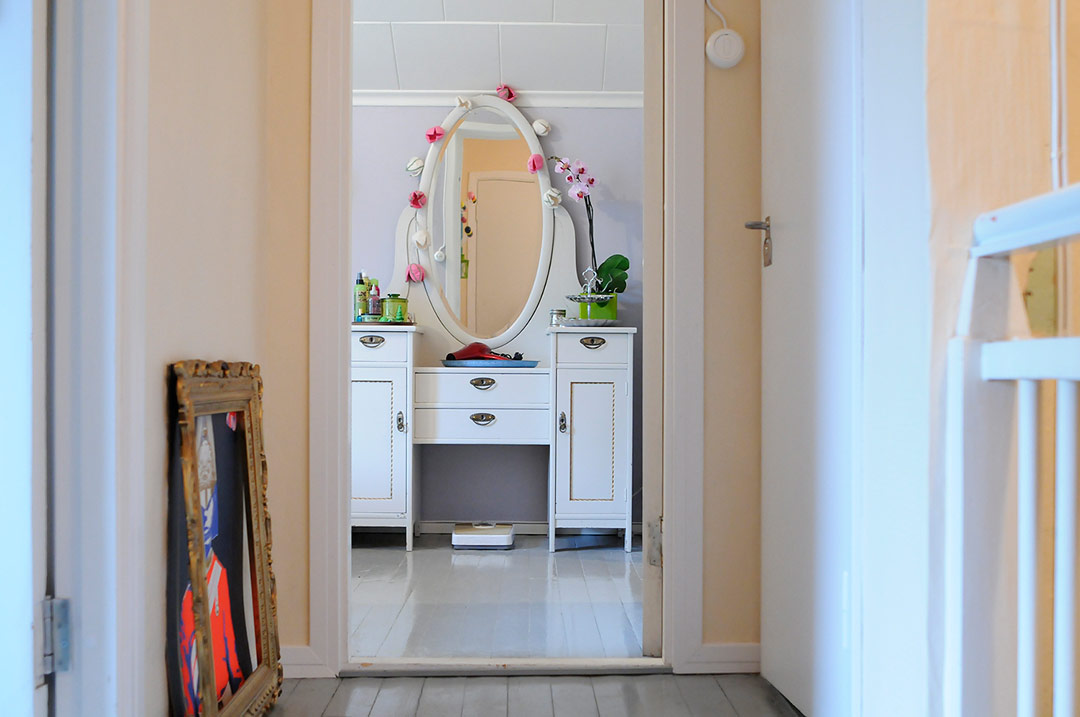 This is how the bedroom looked like in 2010. I never really liked that color and was soooooo happy to transform it with William Morris and indigo paint. Our 2010 kitchen with pink clouds and turquoise cabinet doors I definitely did like. I was probably delirious with fever when I came up with the idea, fed up with the 90's look it used to have and not having the money to properly remodel yet.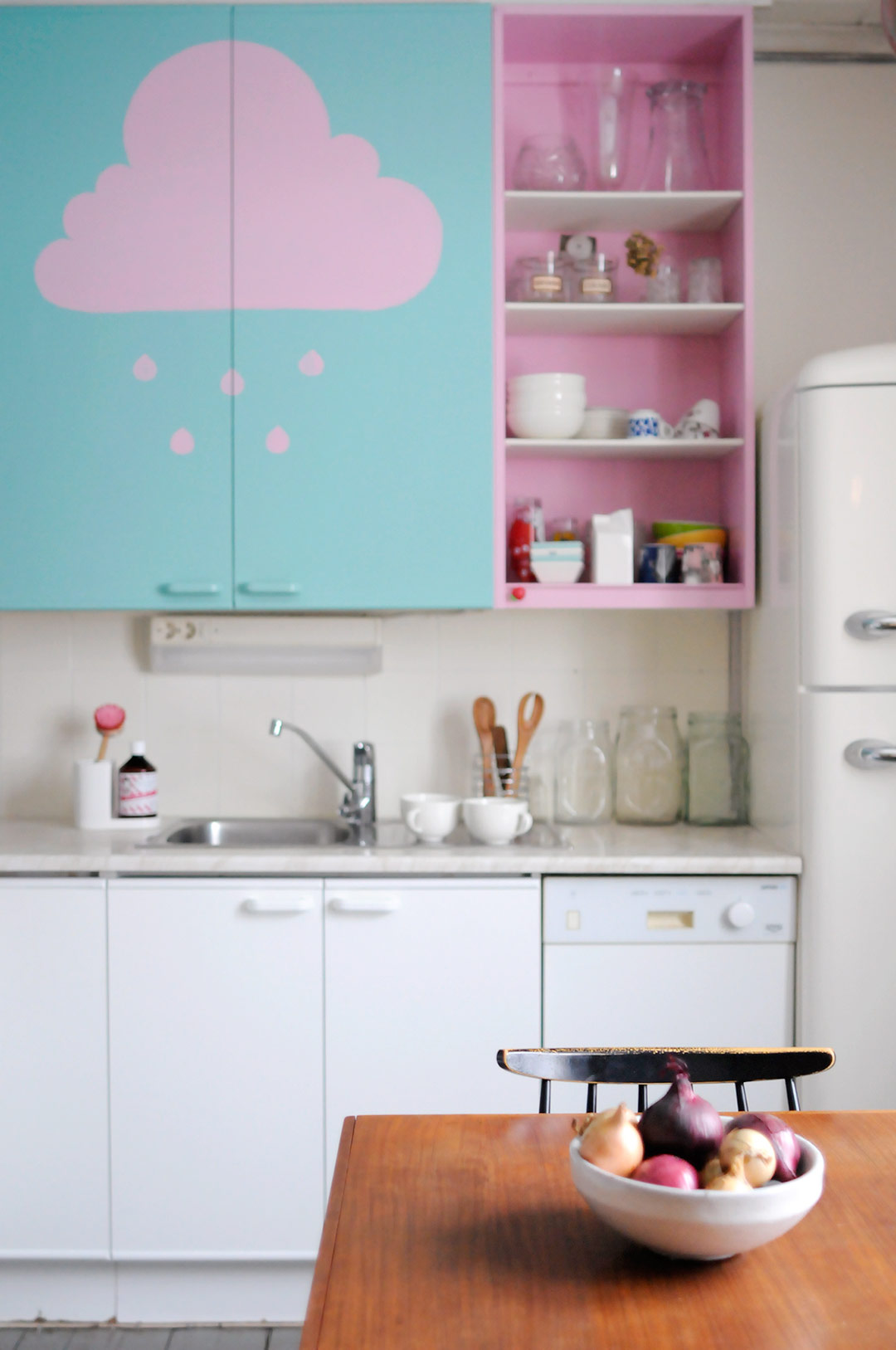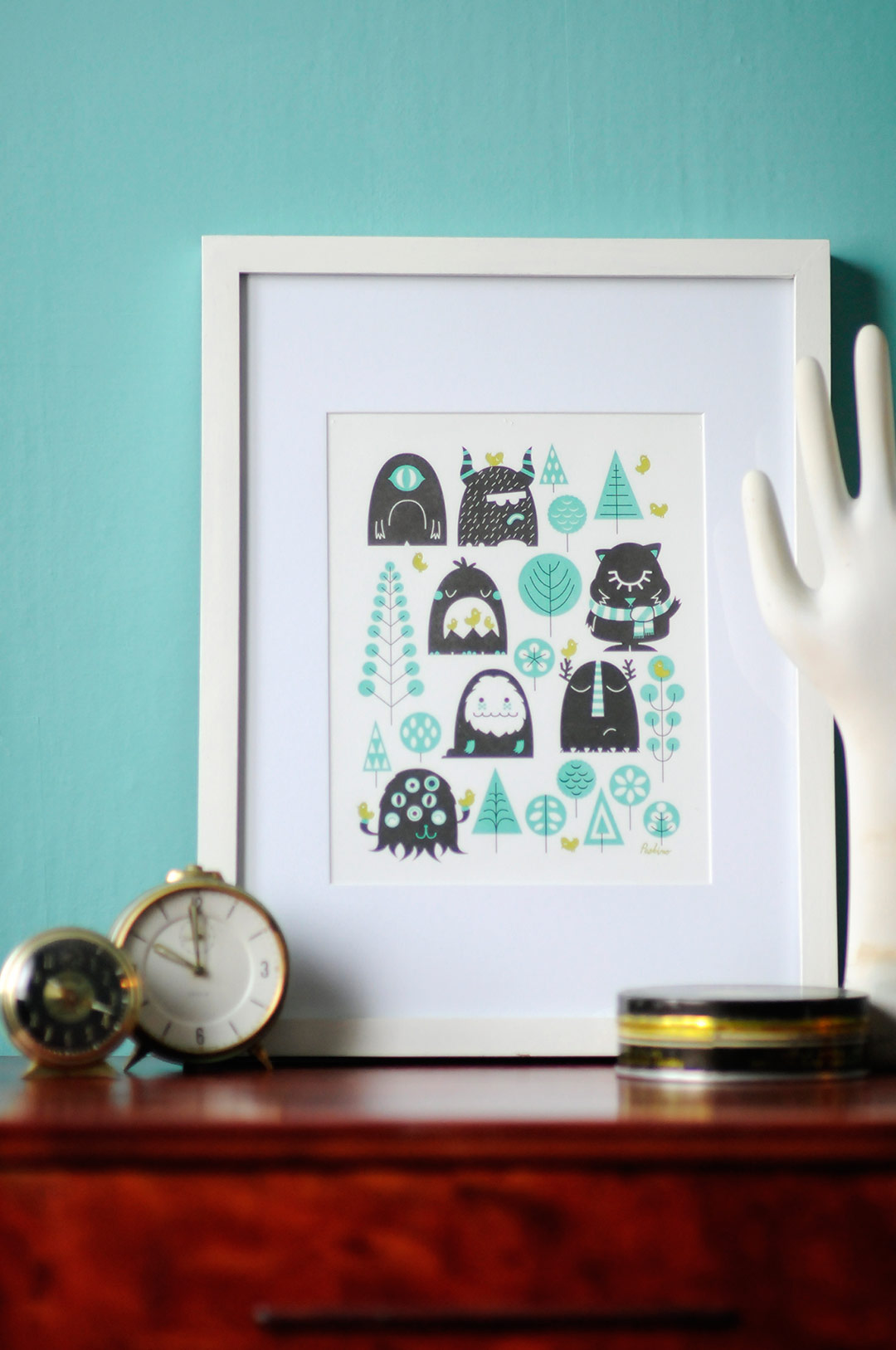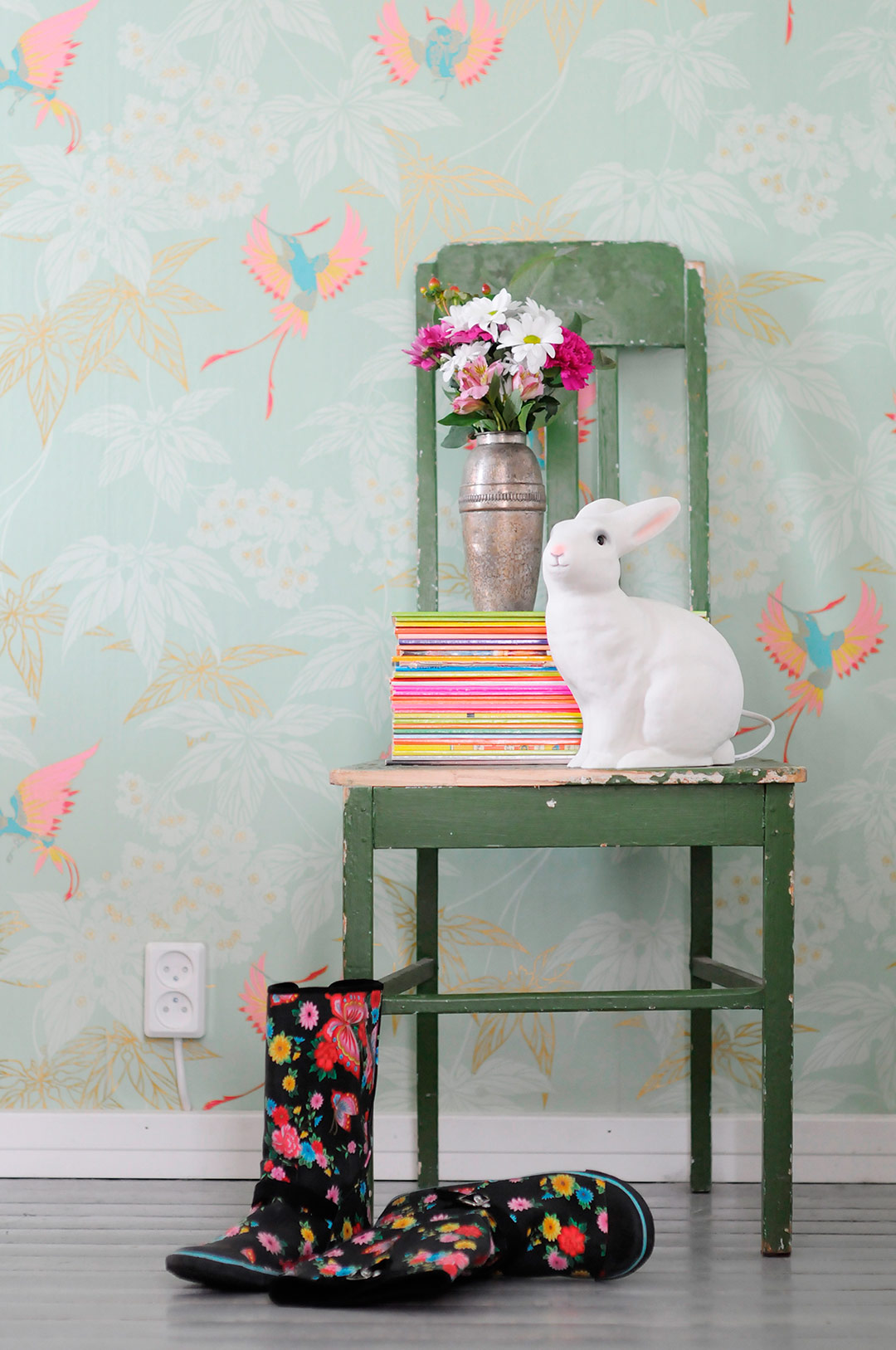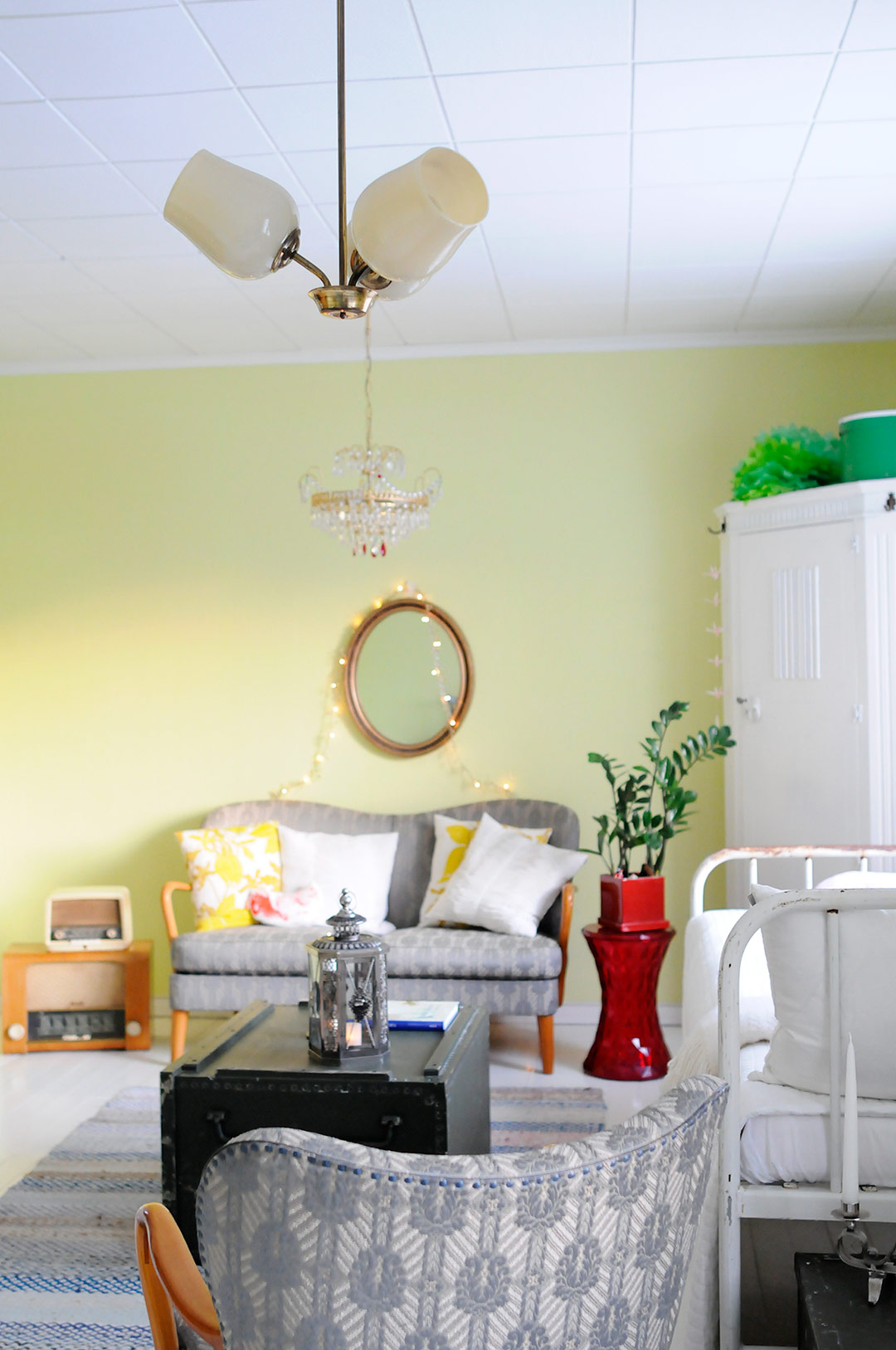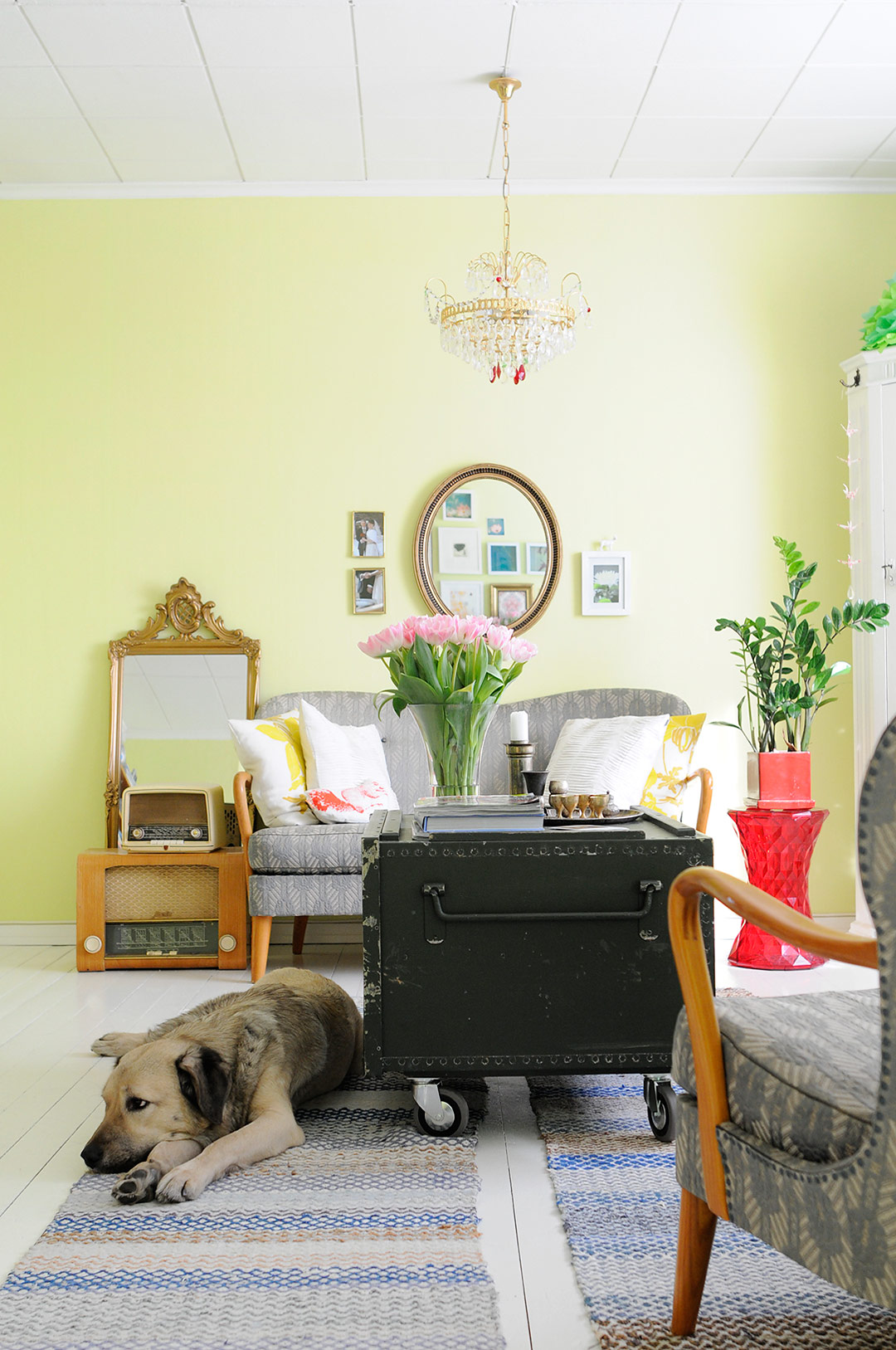 In December 2010 we got the living room finished. Doesn't it look so empty and peaceful in these? Pretty soon it started filling up though. In fact, maybe one big difference between now and six years ago is that the number of people living here has doubled. And although the new-comers are smaller in size, the amount of property they have is not.
At the moment one of my goals is to reduce the amount of stuff here and bring back empty space.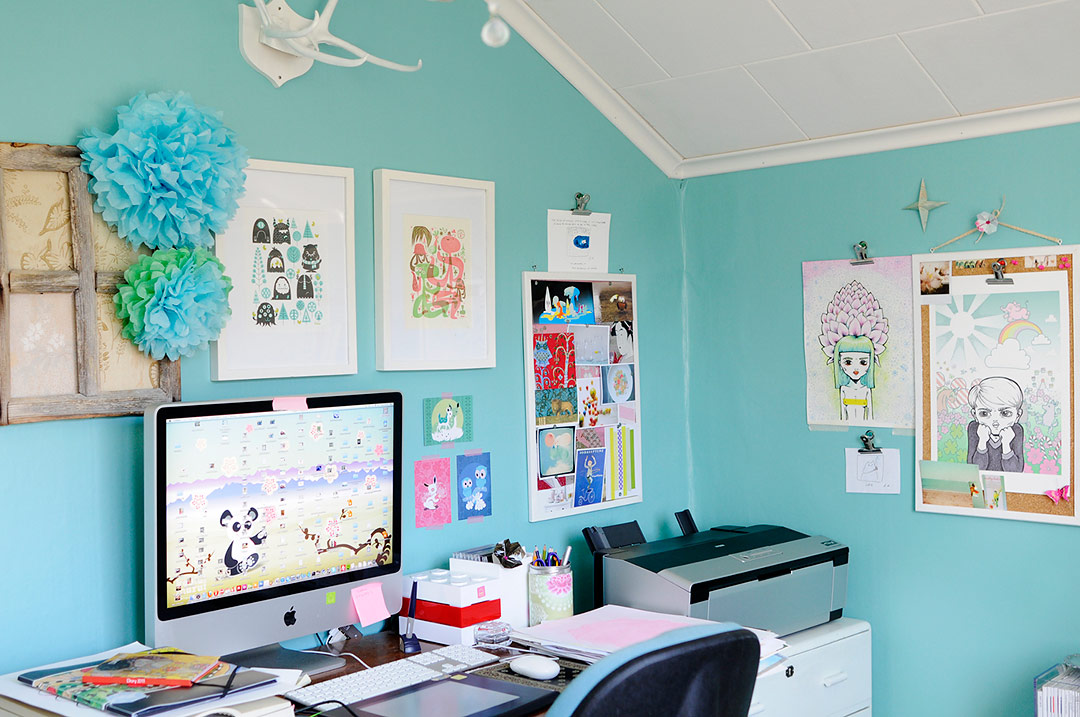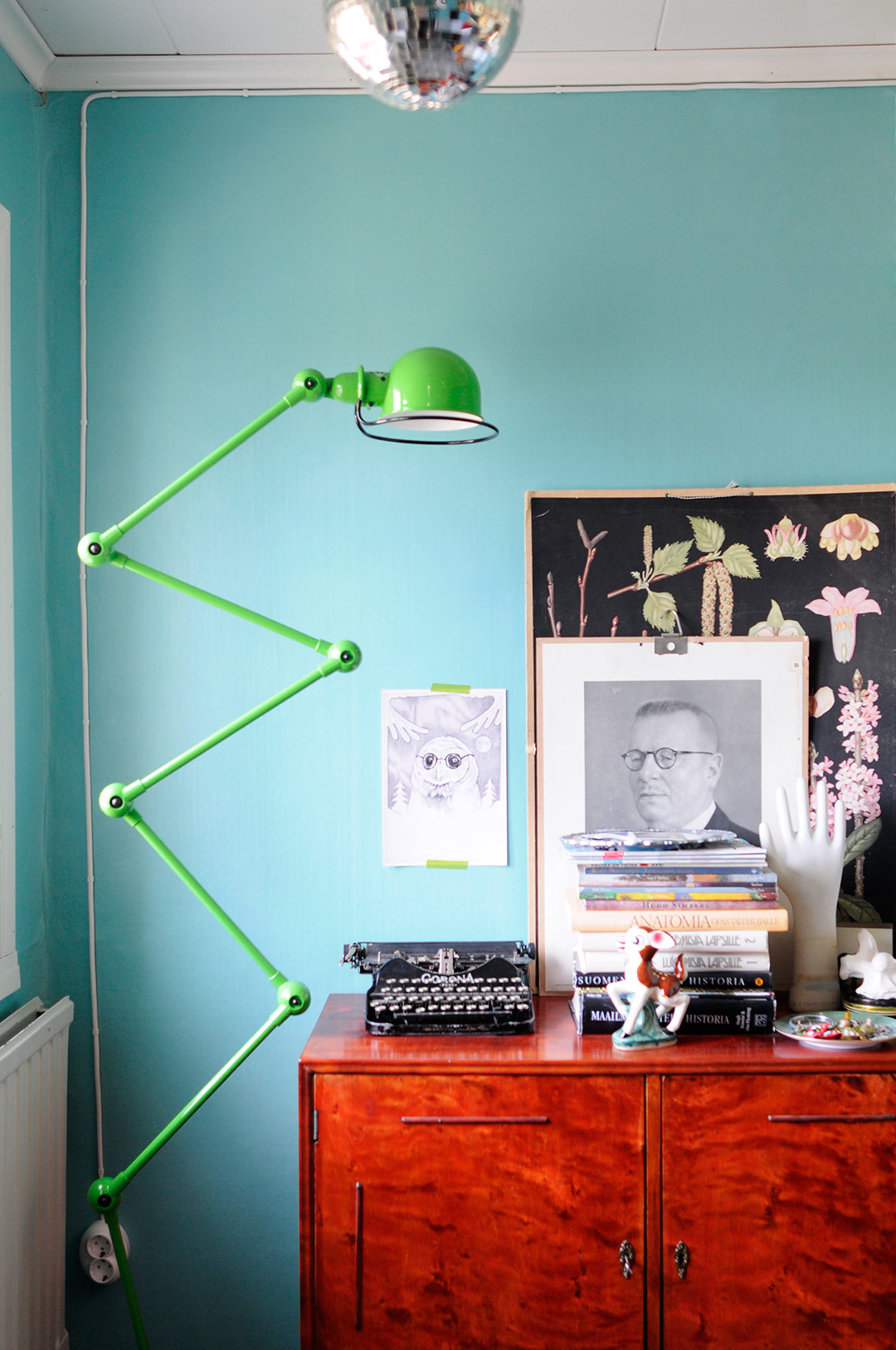 Home office 2011 and 2012. The home office was full of stuff back then already, but it's nothing compared to today. Here's a little glimpse, I'm too embarrassed to show more… We painted the walls turquoise almost seven years ago but I still continue to love that color. Now that it serves as a kidsroom it looks totally different.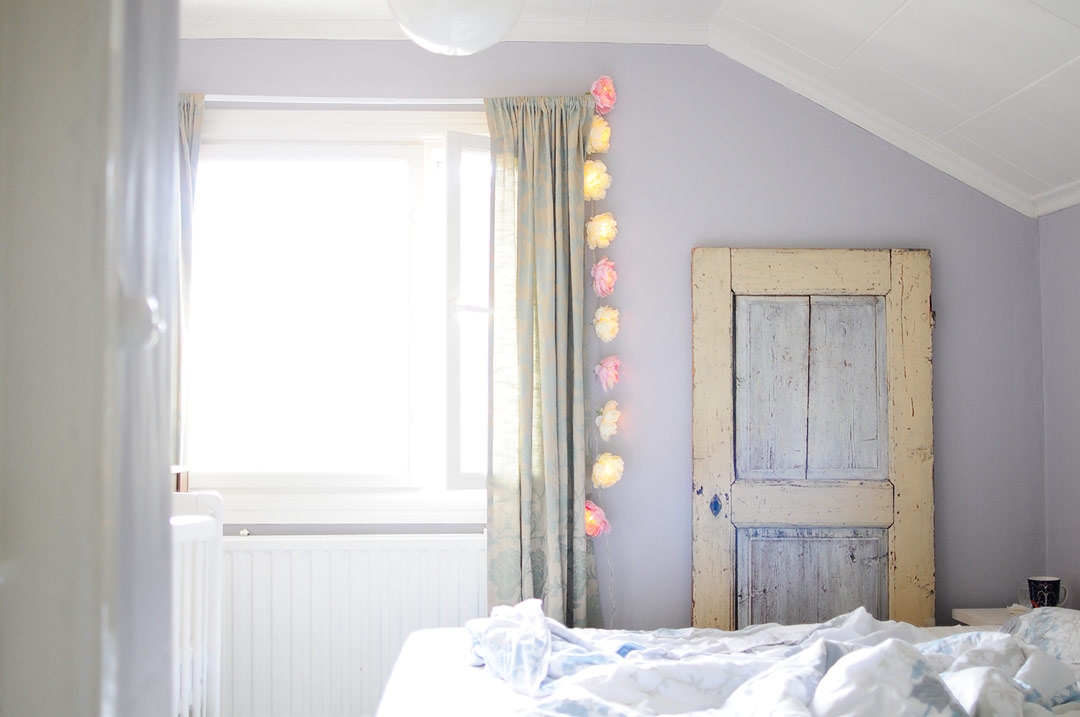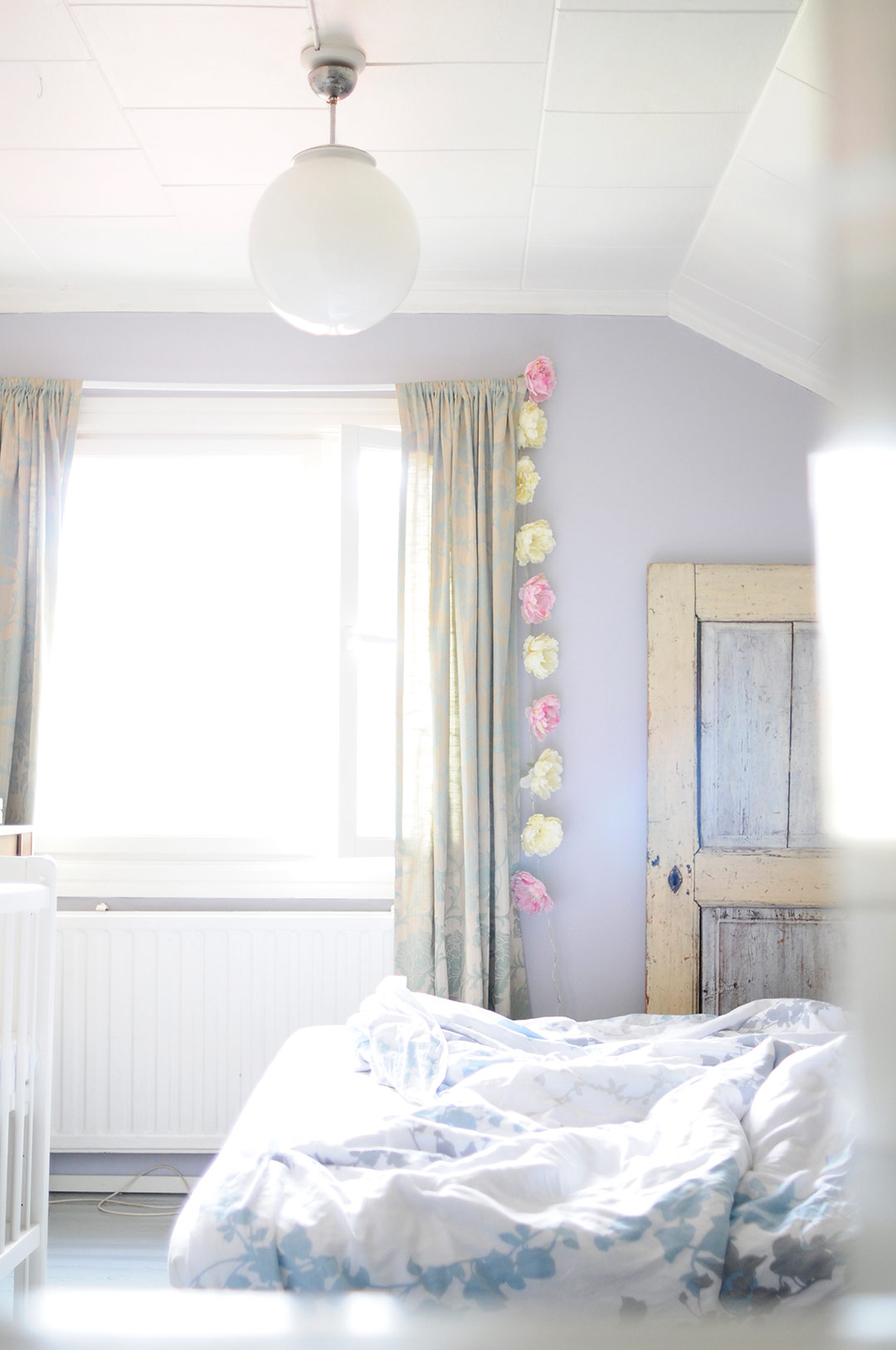 Bedroom, summer 2012. Even though it looks beautiful and harmonious in photos it was a pain and quite blah. It was only beautiful from this one angle and in certain light. Now, with moody blue William Morris it has drama. So maybe from that point of view my taste hasn't changed so much, maybe it's just more… cultivated? :D
What about you, have you noticed your taste in home decor to have changed? From colorful to white for example, or in some other way?
If you are interested, you can see more photos of our house and how it has changed over the years behind the Home Tour link.