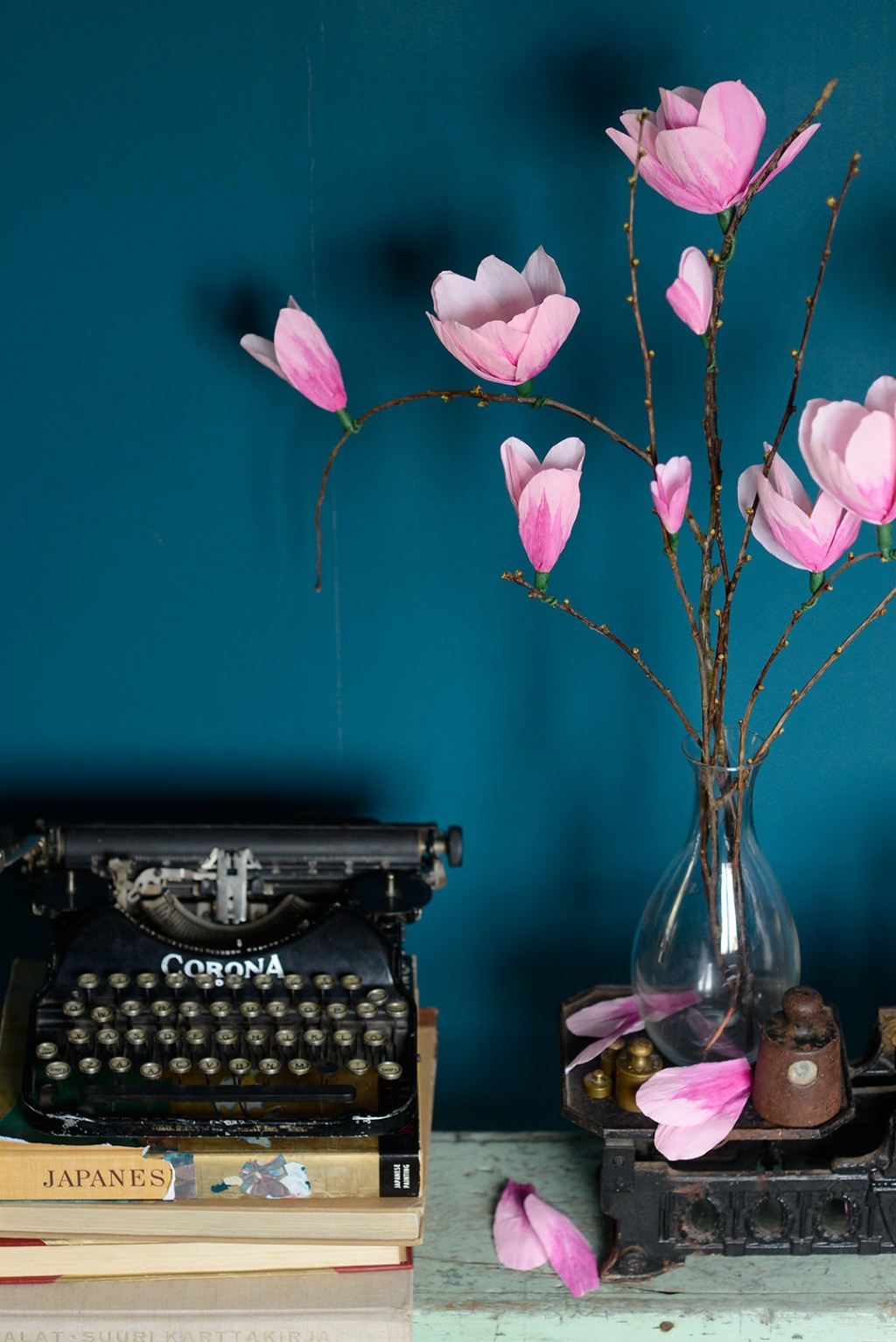 DIY Crepe Paper Magnolias
---
Magnolias look stunning, I assume. I haven't actually seen them irl, they don't grow this far north. But I absolutely adore them in photos, they're one of my favorite flowers.
So… I might not be able to cut fresh magnolia branches to enjoy the flowers at my house – but what I can is craft them out of paper. And you can too. Even if you do have them growing in your garden, these flowers will last much longer. So here's the instructions.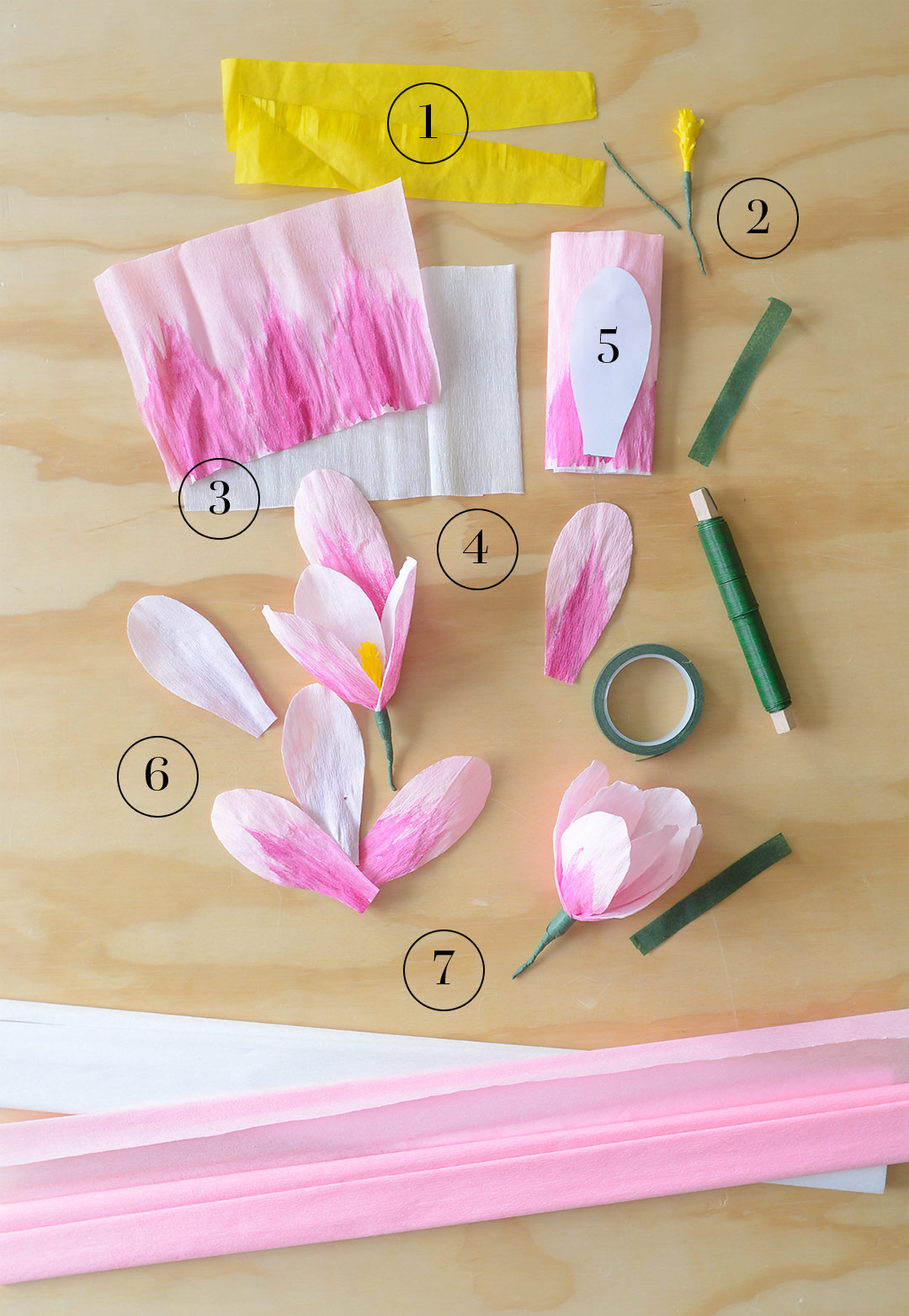 Materials needed:
Pink and white crepe paper
Yellow tissue paper
Green or brown floral tape
Cloth-wrapped floral wire (or plain if you don't have cloth-wrapped)
Watercolor in magenta and a paintbrush
Glue stick
Scissors and wire cutters
Branches
Printable template (download pdf here)
Instructions:
Print out the template and cut the yellow tissue paper for the flower center. Hand cut the fringe.
Cut a 6 cm (2,4″) piece of floral wire. If you don't have cloth-wrapped wire, you can cover plain wire with floral tape (that's what I did). Wrap the strip of yellow tissue paper around the wire and secure with floral tape.
Cut a 18 x 12 cm (7″ x 4,75″) piece from the pink crepe paper. You will make 3 petals from one piece. Grain runs with height of the petal, that way you can shape the petal later. Paint the crepe as shown in the photo.
Once the watercolor has completely dried glue a similar size white crepe on the unpainted side with stick glue. Let dry.
Cut the template for the petal. The lines show the direction of the grain. Fold the crepe in three and cut out the petals using the template.
Shape the petals carefully by taking the centre of the petal between the thumbs and index fingers and pulling from the center out. This way they will get a rounder and more natural shape. The magnolia petal is cupped inwards from the top and outwards from the bottom of the petal.
Secure the petals one at a time to the flower center with floral tape. In magnolia the flowers are at different stages of blooming. For the biggest I used 10 petals and for the smallest 3.
Secure the finished flower to the branch by twisting the wire around the branch.
You can make smaller buds from the left over pieces of paper. For a bud secure 3-5 small petals tightly around a piece of wire.
That's it. Your beautiful magnolia is ready.
For more paper flower tutorials, click here. (Yes, I have a thing for paper flowers.)