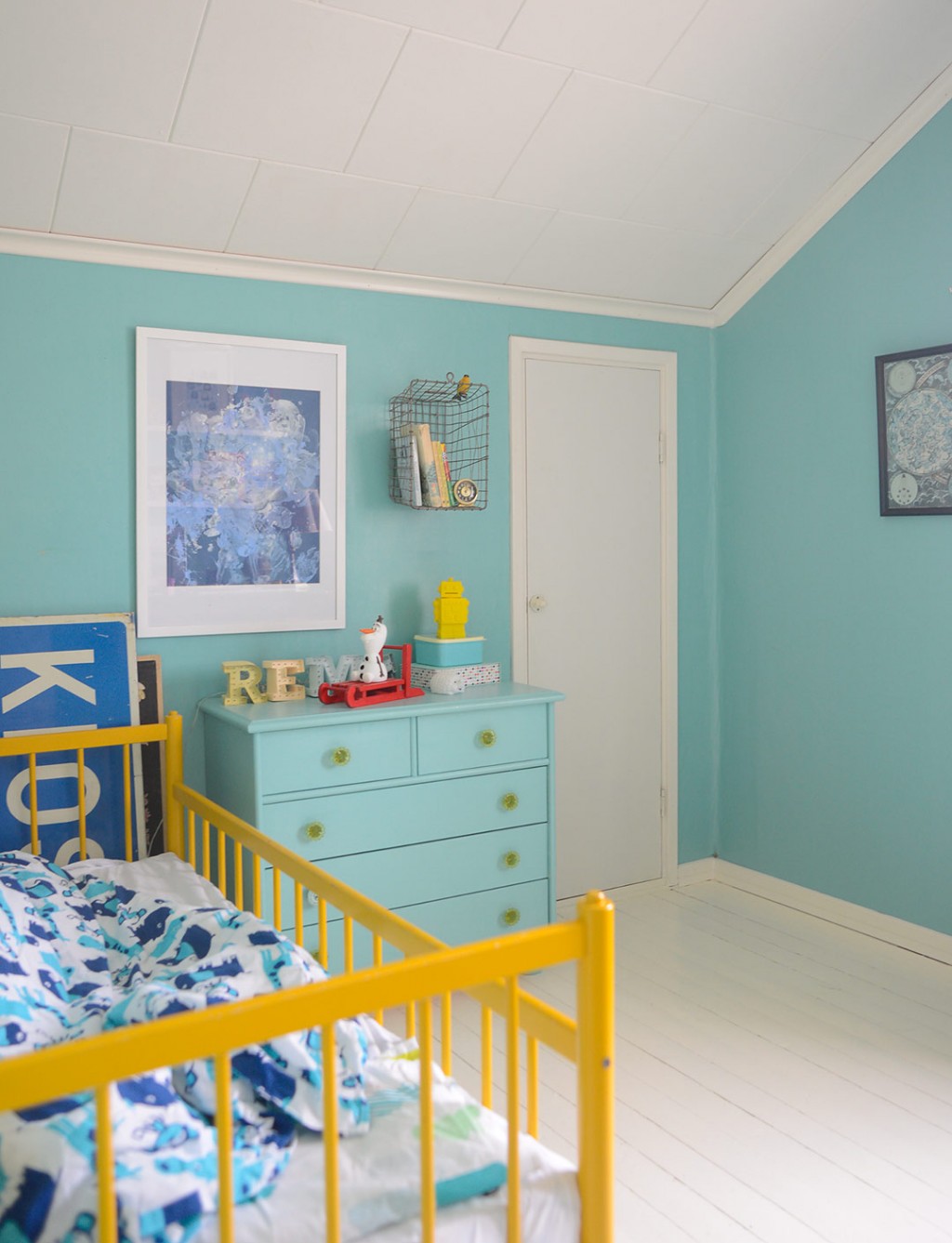 Kids Room Now
---
I probably haven't given you a proper tour around the kids room yet and I thought this would be a good time. You see, it's about to change soon. My youngest is getting too tall for the crib so he'll need a bigger bed. We have another one like the yellow bed in the photos, together they make a bunk bed. We still need to repair the bed (my husband and his sister used to sleep in them as kids) and when it's finished my little boy will move from our bedroom into their own room (sigh).
There's so many DIY pieces in this room. Like the vintage writing table that we fixed and the faux-dipped wooden boxes to store toys. You can find instructions for painting the boxes here. The book shelf is an Ikea Ribba picture ledge.
In the old window we have framed original wallpapers of the house from 1950's and 60's.
He have another bed like this waiting in the basement to be sanded and painted. But I'm not sure yet of the color. I really like this yellow so I wouldn't want to repaint this in any other color. I'm actually considering painting the other bed the same turquoise as the walls. I think it would make the space feel larger since in fact it's tiny.
The turquoise dresser was actually painted with the same same paint as the walls and I like the effect. It was badly chewed by Mansikki as a puppy so we had to do something about it.
Ok, so this is what the kids room looks like now. Let's see how it's going to be in a few months time :)