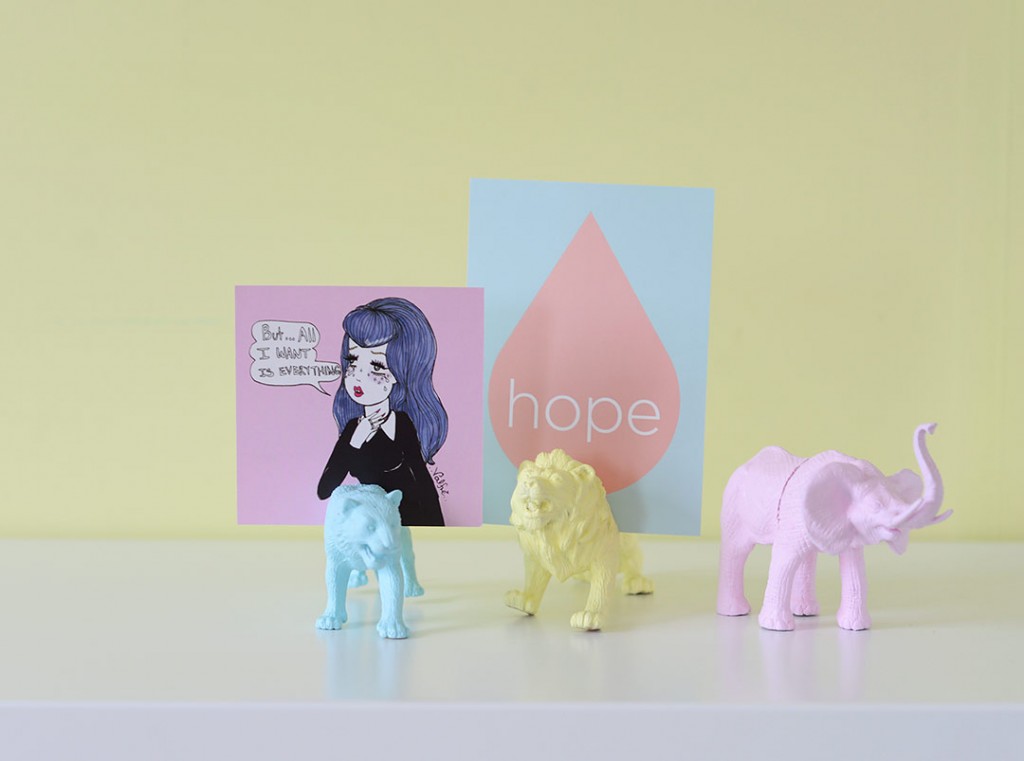 DIY Toy Animal Picture Holders
---
Instagram is an amazing source of inspiration. It's where I stumbled upon this idea of toy animal picture holders, more accurately on the feed of @mykindofhappy_. Of course I had to try it immediately. It was easy and fast to do, all in all it took me about two hours, including the time it took for the paint to dry.
The picture holders are great for kids room, but also any other space really, especially if you paint them with a neutral color, white, black or even gold.
This is what you need:
Toy animals
Spray or acrylic paint
Saw
Carpet knife
Permanent marker
If you are making a group of picture holders, choose animals of approximately the same size. I also wanted to have a theme so I chose wild animals. The goat and the dog were left as is.
Draw a line where you are going to saw. Make sure it's in a straight angle. I didn't have an angle ruler so I used a magazine. Use a permanent marker so the paint won't smudge it.
Saw the back quite low. Scrape off any uneven plastic with a carpet knife.
Paint the animals. Spray paint is always good but we didn't have it in the right colors so I used acrylic paint.
Let the paint dry thoroughly and you have a picture holder! You can display postcards or photos. Kids' drawings look also great displayed like this.